High Quality Placer Gold Beneficiation Process Solutions
Gongyi Forui Machinery Factory, founded in 1986, we are one of the leading suppliers of alluvial gold beneficiation process and equipments in Asia.
Forui's mission is to provide enterprises with the best alluvial gold beneficiation process and equipments. 
After more than 30 years of hard work, innovation, has developed into a professional research and development manufacturing new energy-saving beneficiation equipment manufacturers, our factory is specializing in the production of mineral jig, sluice box, vibrating sluice box and centrifugal separator for placer gold, etc. All kinds of new energy-saving beneficiation equipments, whose industrial indicators are up to the national standards.
We are the partner that enables you to achieve more.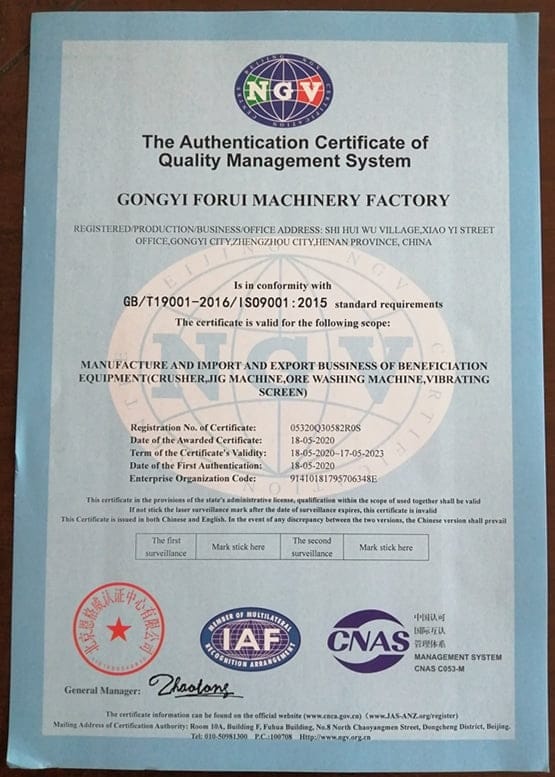 Forui's Quality Certification
Certification Name: CNAS
Issued By: NGV
Business Scope: Manufacture and import and export busssiness of beneficiation equipment.
Available Date: 2020-05-18 ~ 2023-05-17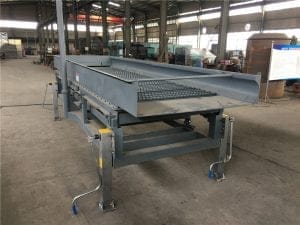 Vibrating Sluice Box mainly used in the selection of gold ore. The effect on capillary gold and thin skin gold is very good, and the structure is simple, the work is reliable, the fault is less, the energy consumption is small, the water consumption is small, it is the effective equipment for scouring sand gold ore.
Read More »
Need Help with Easier Industrial Solutions? We Are Experts!