Introduce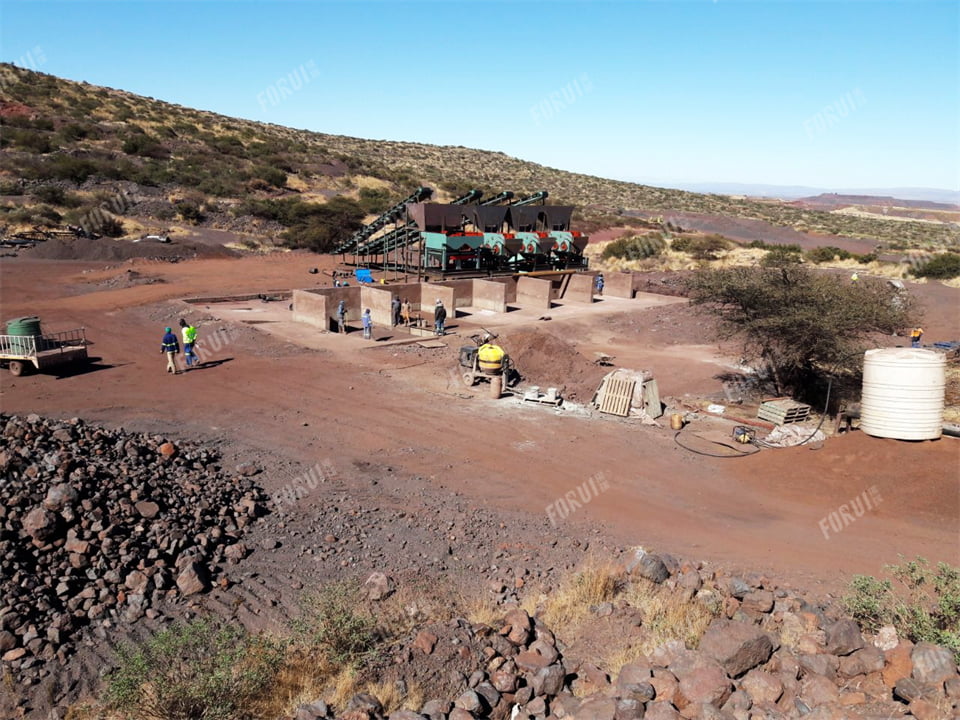 The beneficiation methods of manganese ore include gravity beneficiation method, magnetic separation method and flotation method, but the most widely used one is gravity beneficiation method. Gravity beneficiation method can purify most of manganese oxide ore and part of manganese carbonate ore, it has the advantages of small investment, high efficiency, low energy consumption and no pollution, it is the most ideal beneficiation method for manganese ore.
Technological Process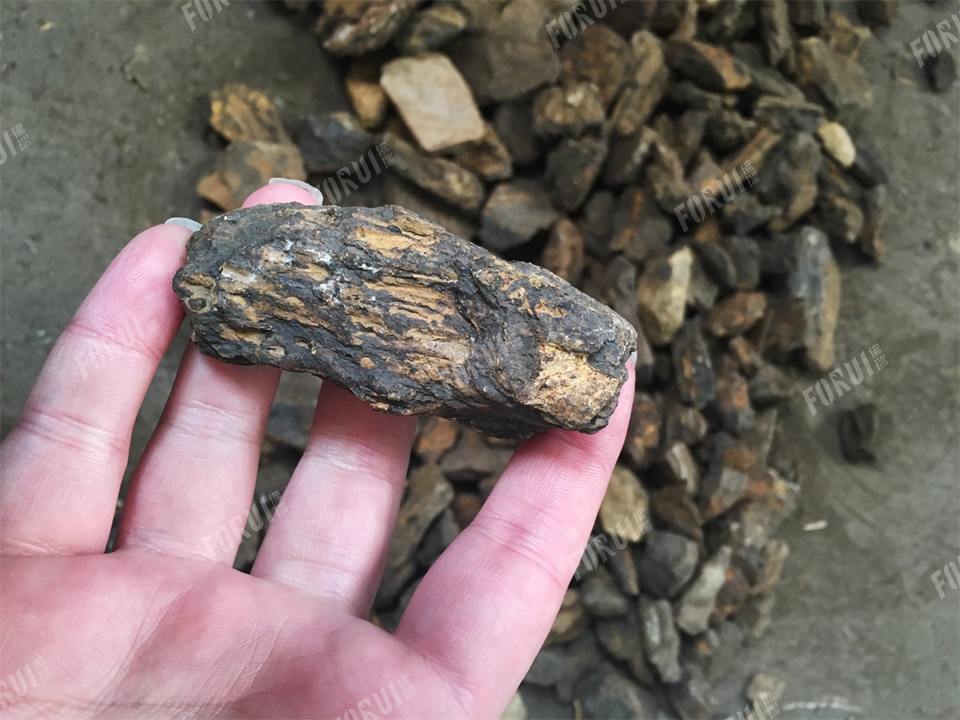 Manganese ore gravity beneficiation production line is mainly composed of crusher, vibrating screen, washing machine, jig machine, dewatering screen and other equipment. The raw ore enters the jaw crusher for coarse crushing, and then enters the secondary crushing. According to the size of the beneficiation plant, we can use jaw crusher or cone crusher as secondary crushing, and the finely crushed manganese ore goes into circular vibrating screen for screening. The screened material is sent to the jigger for gravity beneficiation, and the jigger separates manganese ore and veinstone, and finally gets concentrate and tailings, and the concentrate and tailings are transported to the destination site for stockpiling after dewatering respectively. For manganese ore with large mud content, it is also necessary to add washing process before the crushing process. Manganese ore washing generally adopts trommel scrubber or double spiral washing machine.
Client Case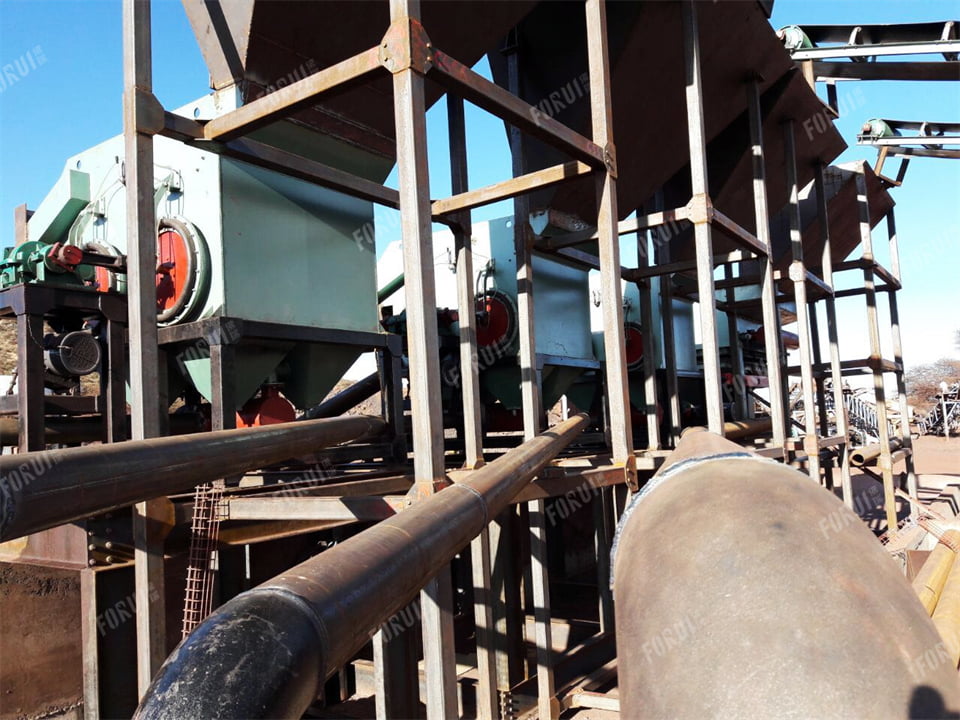 Malaysia manganese ore beneficiation production line
Malaysia manganese ore beneficiation production line mainly adopts the process of washing ore by cylinder washing machine, crushing by jaw crusher, screening by circular vibrating screen, gravity beneficiation by jig machine and dewatering by dewatering screen, the grade of original ore is about 30%, and the concentrate grade is 48-52% and recovery rate is 86% after beneficiation processing by Forui Machinery manganese ore beneficiation production line. The processing of manganese ore beneficiation is completed with 1500 tons per day, and all the beneficiation indexes reach the expectation, which is well received by the customer.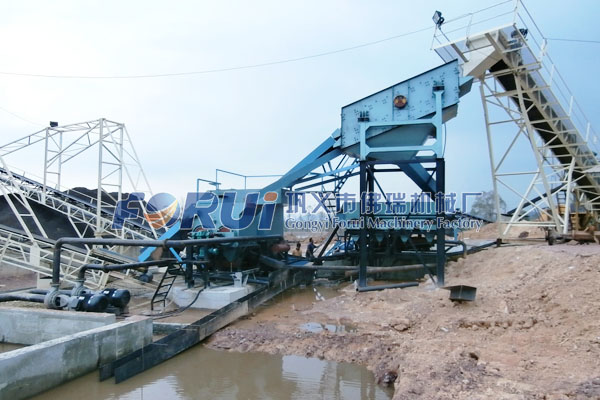 Indonesia manganese ore beneficiation production line
Indonesia manganese ore beneficiation production line adopts the process of jaw crusher coarse crushing, circular vibrating screen screening, jigger gravity beneficiation, dewatering screen dewatering, the original ore grade is 28%, and the manganese ore concentrate grade is 46-50% after the beneficiation and purification of Forui manganese ore beneficiation production line. The customer reflected well.
Online Consultant
Gongyi Forui Machinery Factory, founded in 1986. We are one of the leading suppliers of beneficiation equipment in Asia. If you have any questions, feel free to Contact Us.