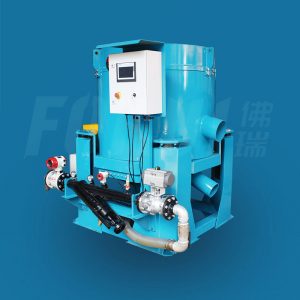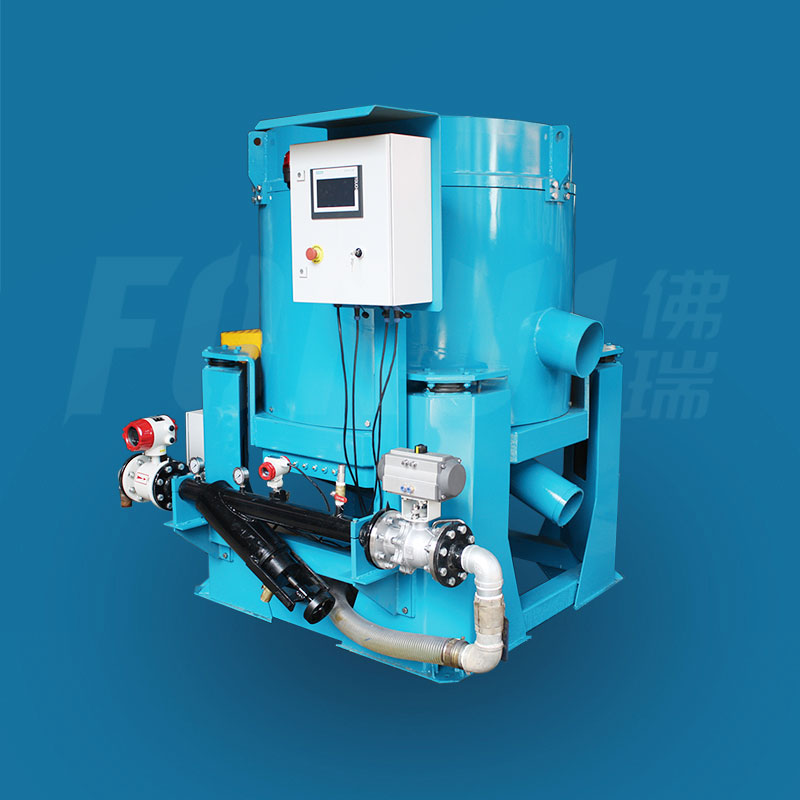 Gold Centrifugal Concentrator is a kind of high efficiency equipment for re-separation of ore particles in centrifugal field.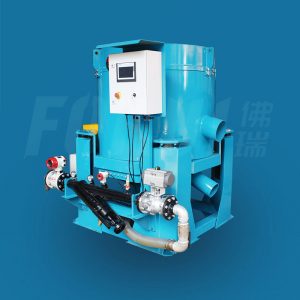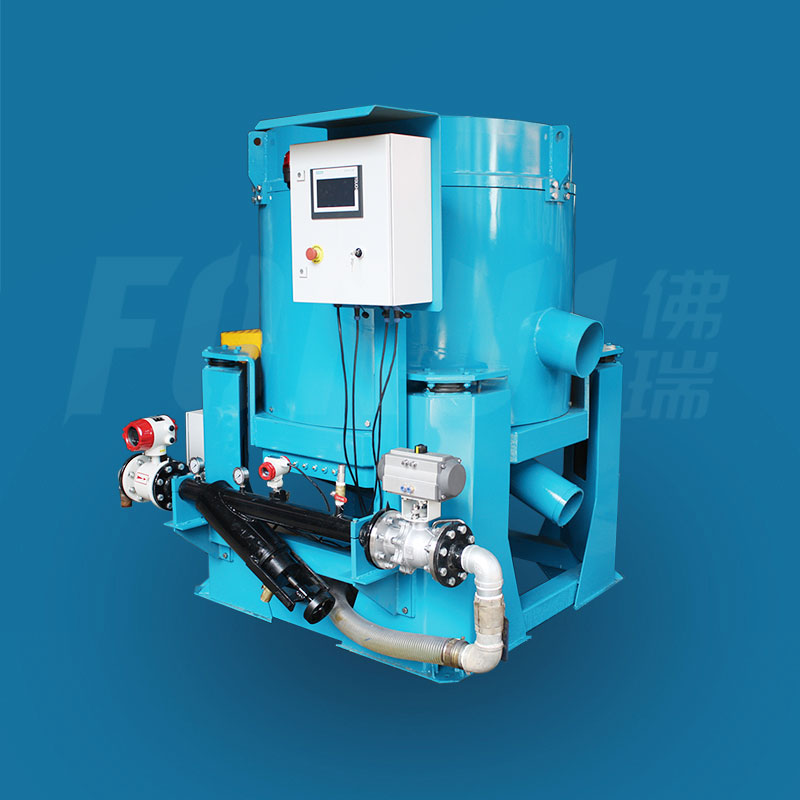 Gold Centrifugal Concentrator is a kind of high efficiency equipment for re-separation of ore particles in centrifugal field.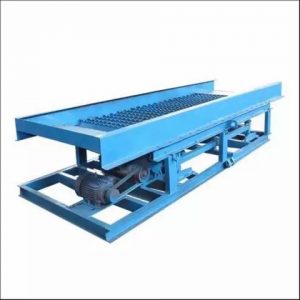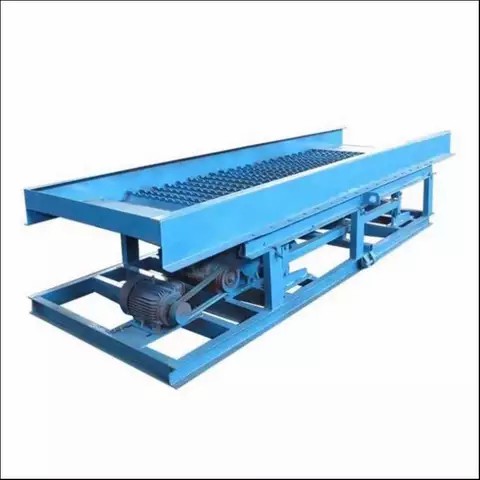 The gold vibrating sluice box and the sluice box are almost the same, belonging to the same kind of gold ore gravity dressing equipment.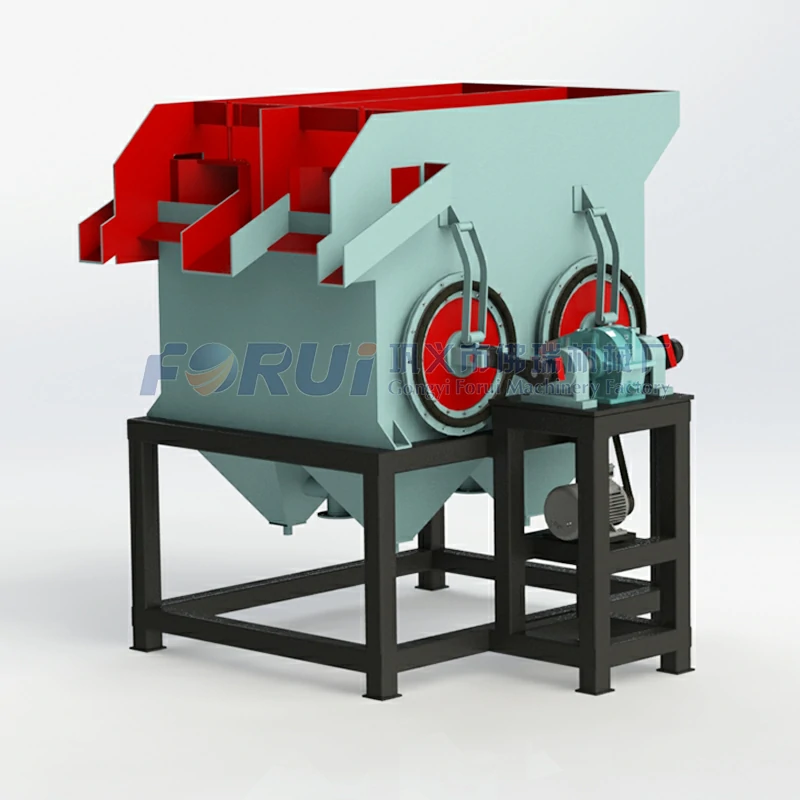 The AM30 Mineral Jig Concentrator is a mineral jig concentrator developed by my country for the beneficiation of large-particle ore.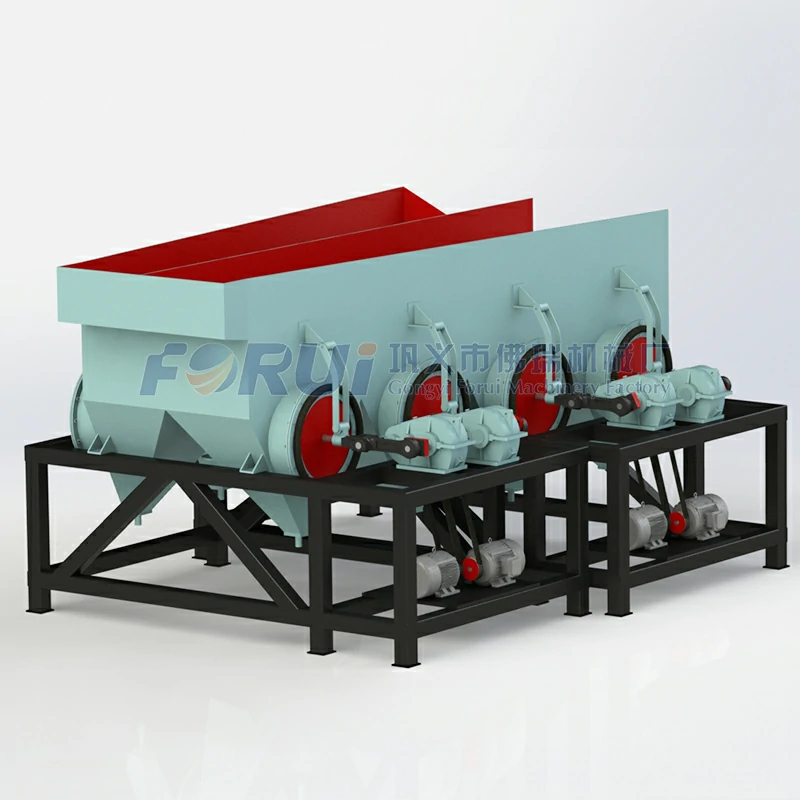 2LTC6109/8T jig concentrator is commonly known as trapezoidal jig concentrator. It is widely used in the field of recovery of various ore.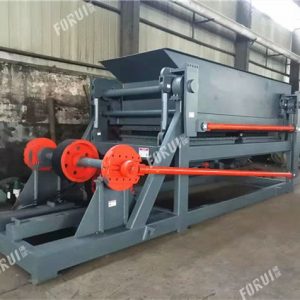 Compound double movable sieve jig is a kind of lever compound moving sieve jig. It can beneficiate coarse and fine minerals at the same time.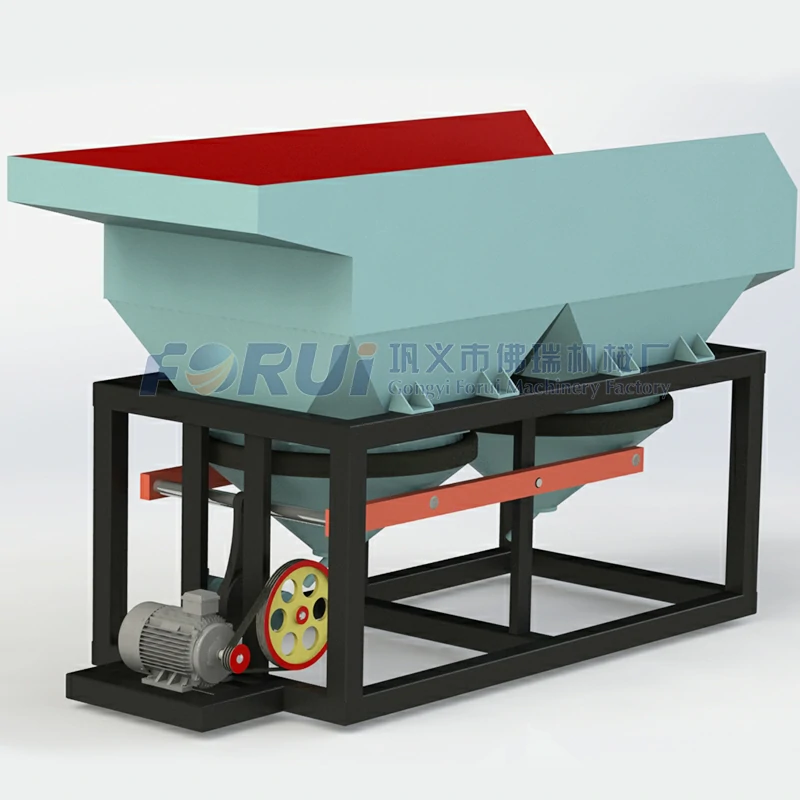 The LTA series jigging machine is a single-row double-chamber bottom-moving jigging machine. It is a gravity beneficiation equipment.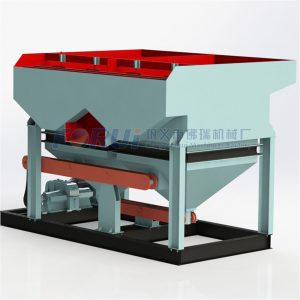 The FRT16-2 jig machine is a jig machine with a large processing capacity and large feed size designed by Forui Machinery.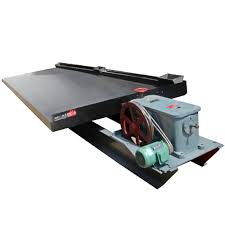 Shake Table is mainly used to separate rare metals and precious metal ores such as gold, silver, lead zinc, tantalum zinc, tin and so on.
Magnetic Sepa
rator and Flot

ation Machine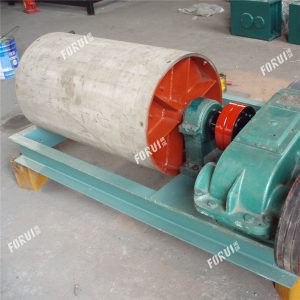 The magnetic pulley is a kind of magnetic pre-concentration equipment for magnetite, it is also called a magnetic roller.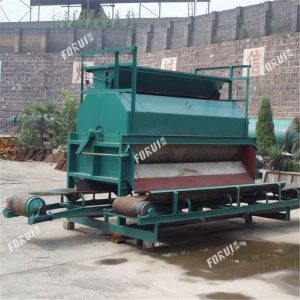 It is mainly used for the beneficiation of magnetite or the magnetic separation and enrichment of low-grade weathered ores.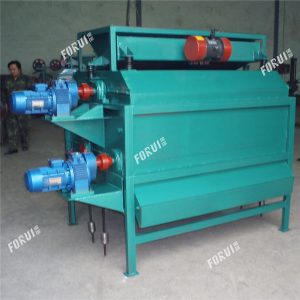 It is mainly used for dry separation of weak magnetic minerals such as hematite, limonite, specularite, garnet ore, manganese ore, etc.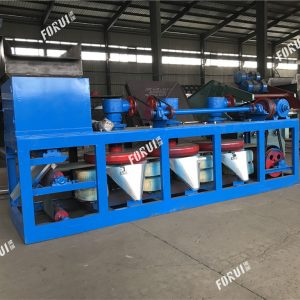 Disc magnetic separator is a kind of strong magnetic separator designed and manufactured by Forui Machinery according to market demand.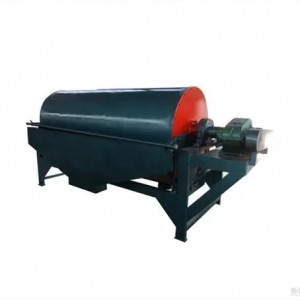 It uses the magnetic difference between the material and the waste to carry out the magnetic separation in the equipment.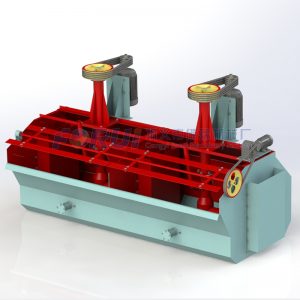 The flotation machine is used to extract fine-grained gold, silver, copper, iron, lead, zinc, nickel, aluminum, and other metal minerals.
Crushing &
Grinding

Equipment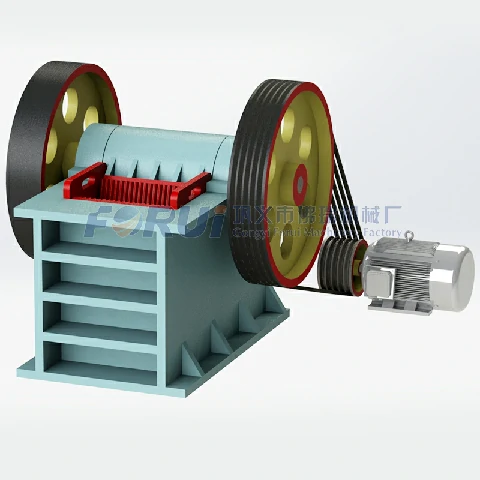 Mine jaw crusher in mines, building materials, infrastructure and other departments mainly used as coarse crusher and medium crusher.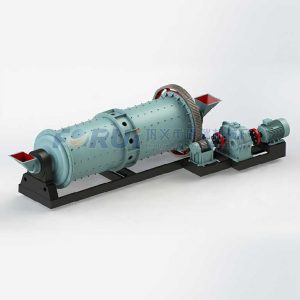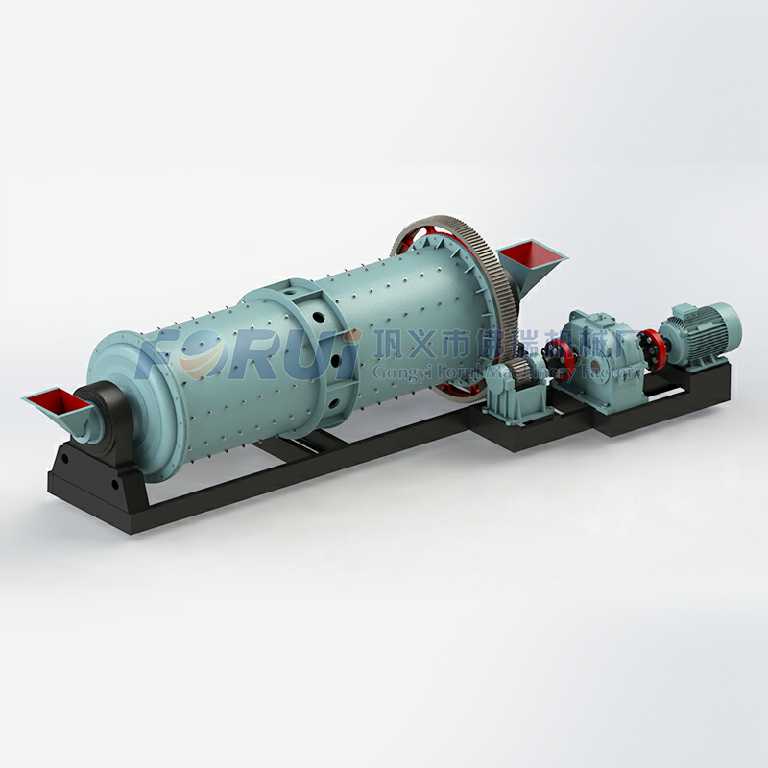 Rod mill is a kind of mill with steel rod in the barrel. It is widely used in artificial sand, concentrator of the primary grinding.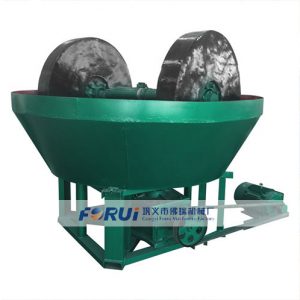 The wet pan mill is mainly used for the beneficiation of gold, silver, lead, zinc, iron, molybdenum, copper, antimony, and other ore.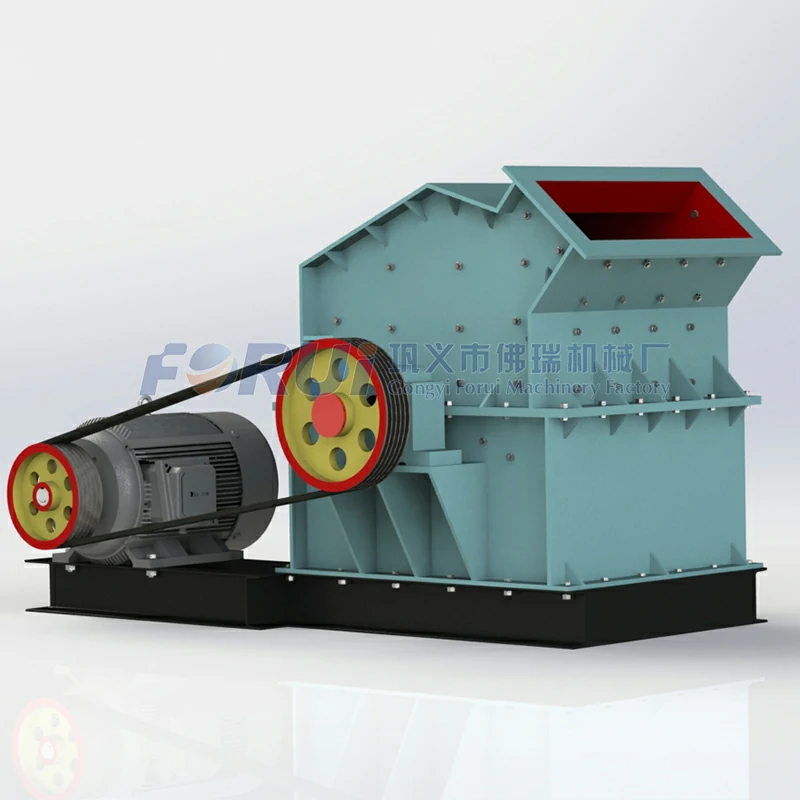 The high efficiency fine crusher is a kind of high-efficiency, energy-saving, practical and reliable crushing and sand making equipment.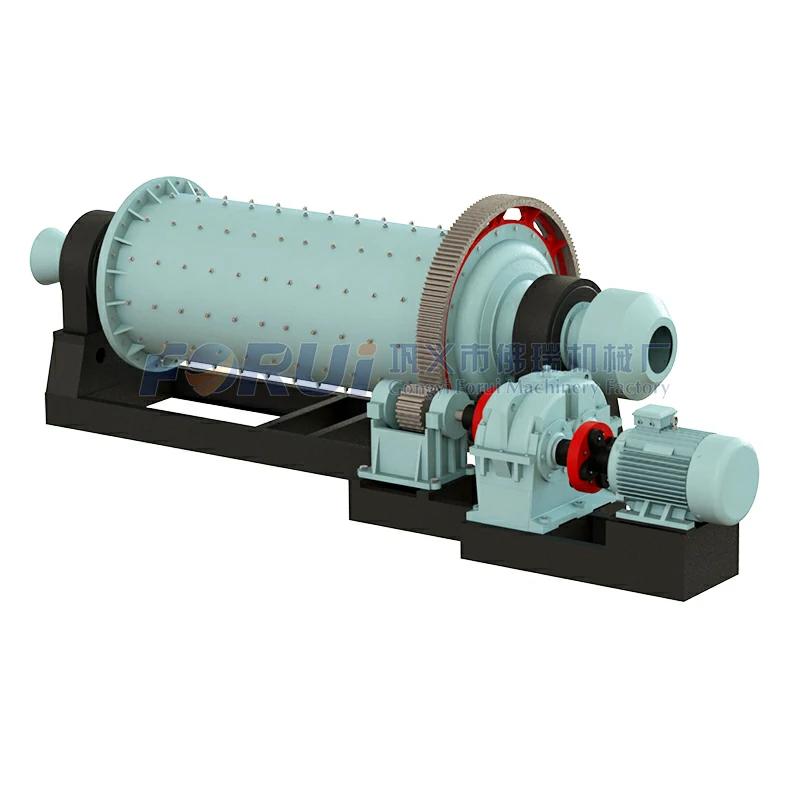 Ball mill is the equipment for grinding materials after crushing. It is one of the high-fine grinding machines used in industrial production.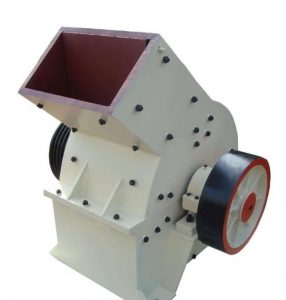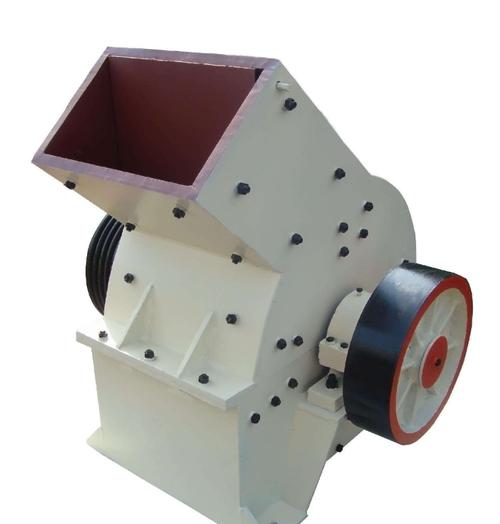 Hammer crusher is a kind of impact crusher, which mainly relies on hammer head impact material to achieve the purpose of crushing.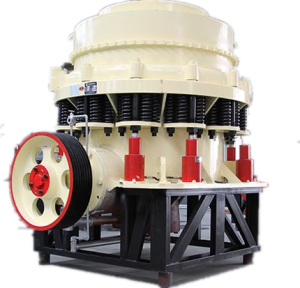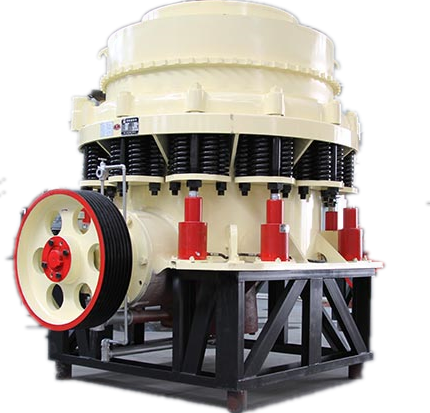 The Cone crusher is a crusher suitable for raw materials in metallurgy, construction, road construction, chemistry, and silicate industries.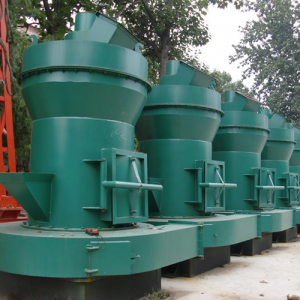 The grinding process of the vertical mill is completed by a set of grinding devices (namely, grinding roller and grinding disc), and the material is ground into powder between the grinding roller and grinding disc.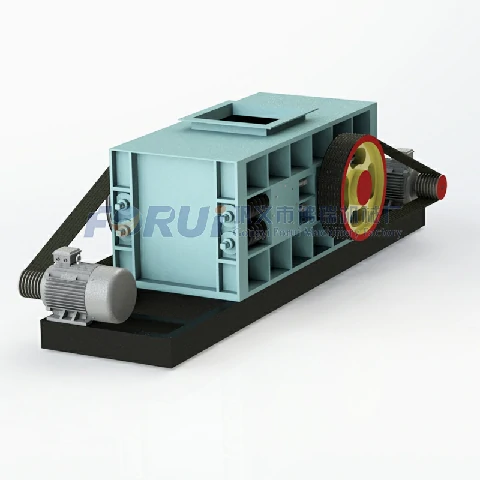 Double roll crusher is suitable for crushing brittle block materials in cement, mine, metallurgy, building materials and other industries.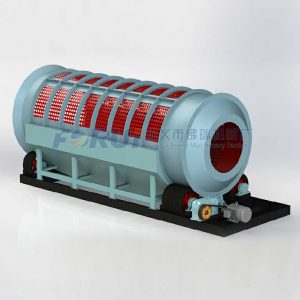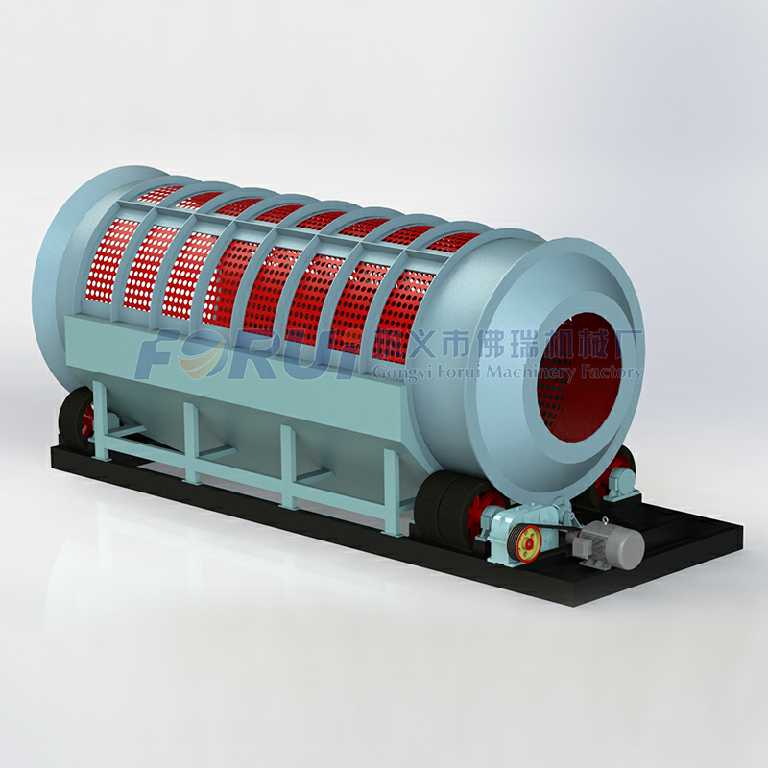 Trommel screen is mainly used for screening of dry powder, granular materials, and also is used for the screening of granular wet materials.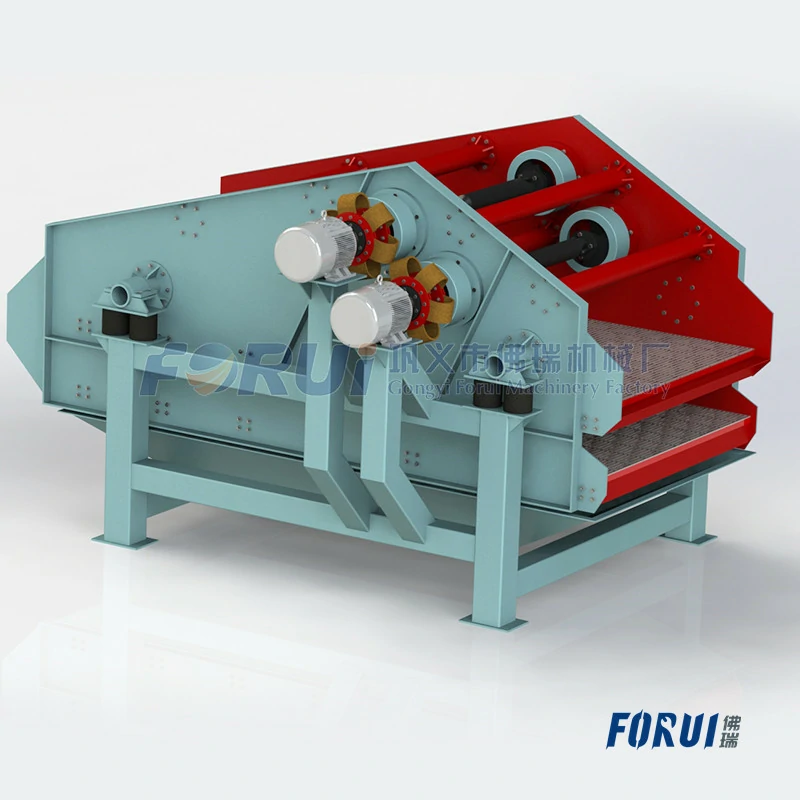 The movement track of dewatering screen is linear. It is mainly used for the dewatering of concentrate and tailings in mineral processing.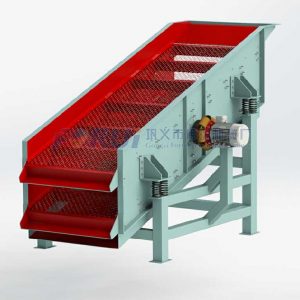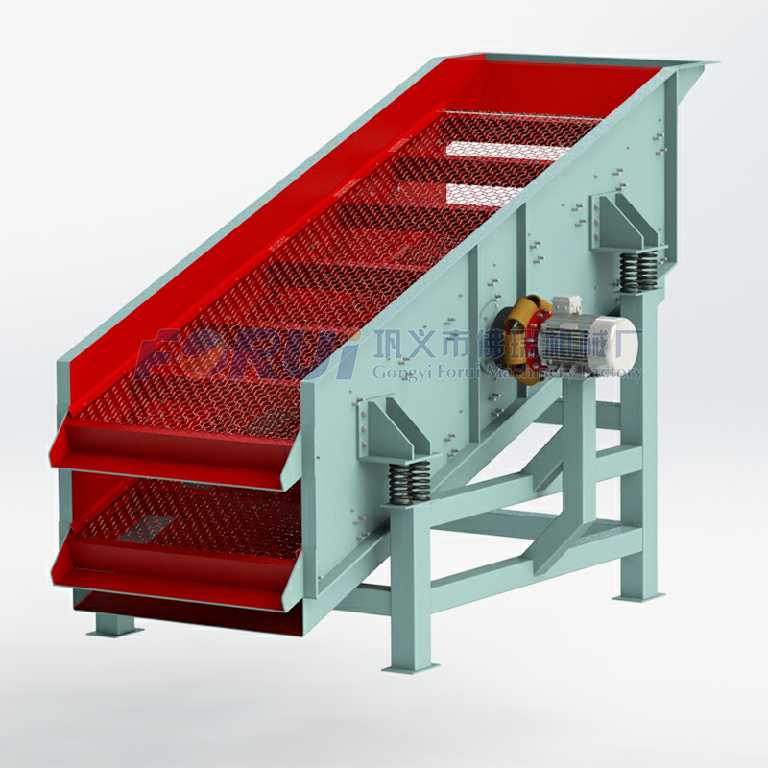 Mineral Vibrating Screen is mainly used in the grading operation of mineral dressing, mine, building materials, chemical industry and so on.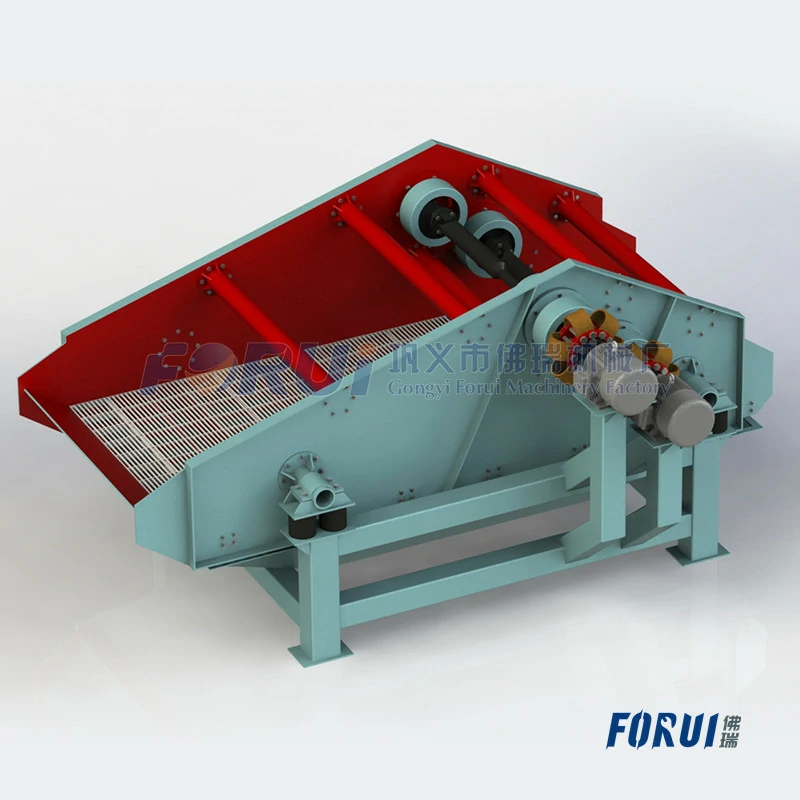 Mining vibrating screen is a new type of vibrating screen with circular vibration, multi-layer number, strong, durable, and high efficiency.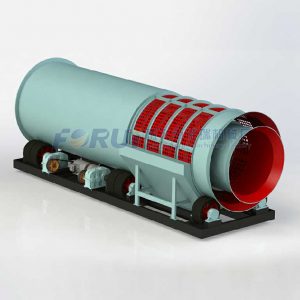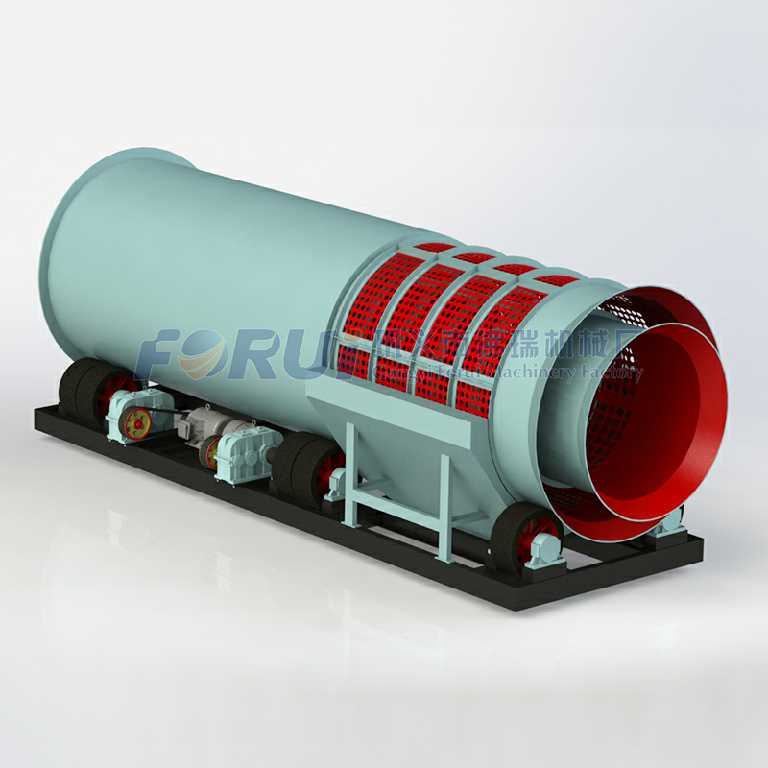 Trommel scrubber is widely used in all kinds of refractory bulk ore. It's is divided into two types: cylinder type and cylinder sieving type.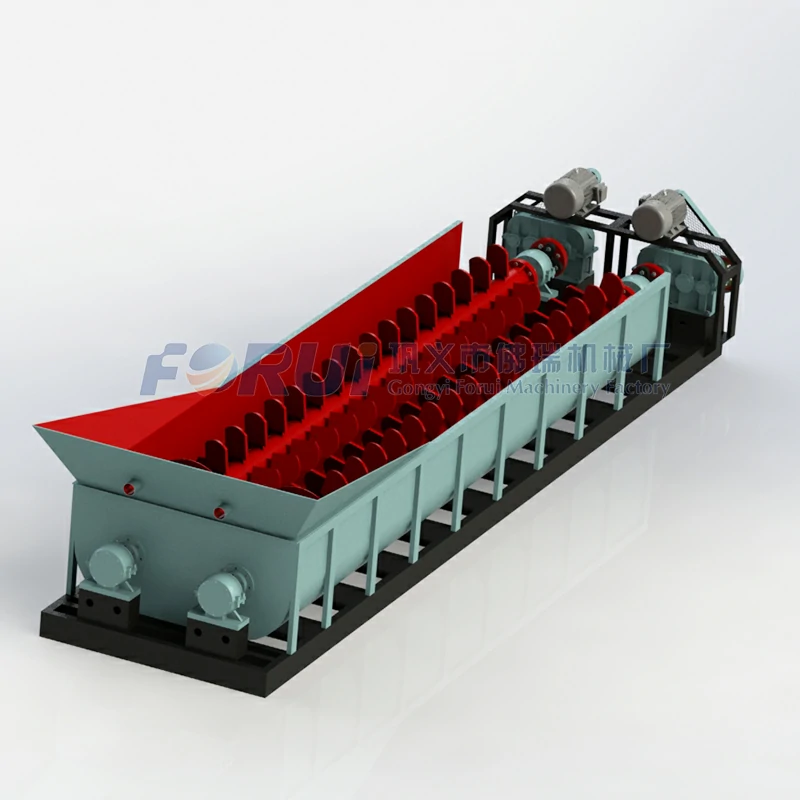 Log washer is a large-scale equipment used in ferrous and non-ferrous metal mines, steel, metallurgy and chemicals to wash ores and stones.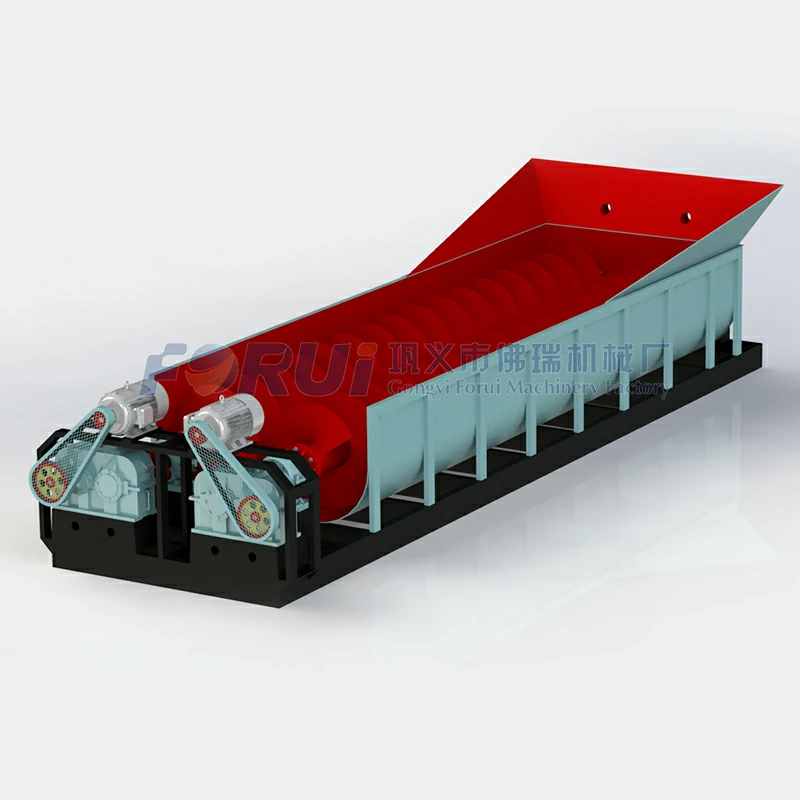 Spiral washer is an important equipment of a beneficiation production line. It is used for ore washing, classification and dehydration.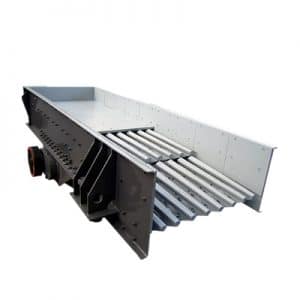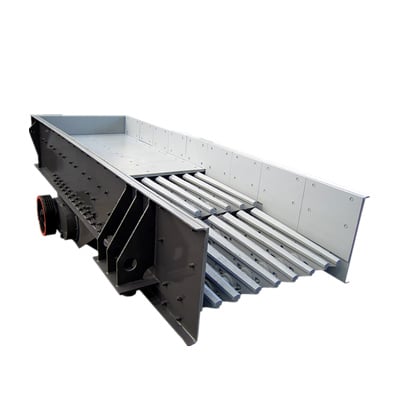 Vibrating feeder is used to supply the material uniformly or quantitatively from the storage equipment to the receiving equipment.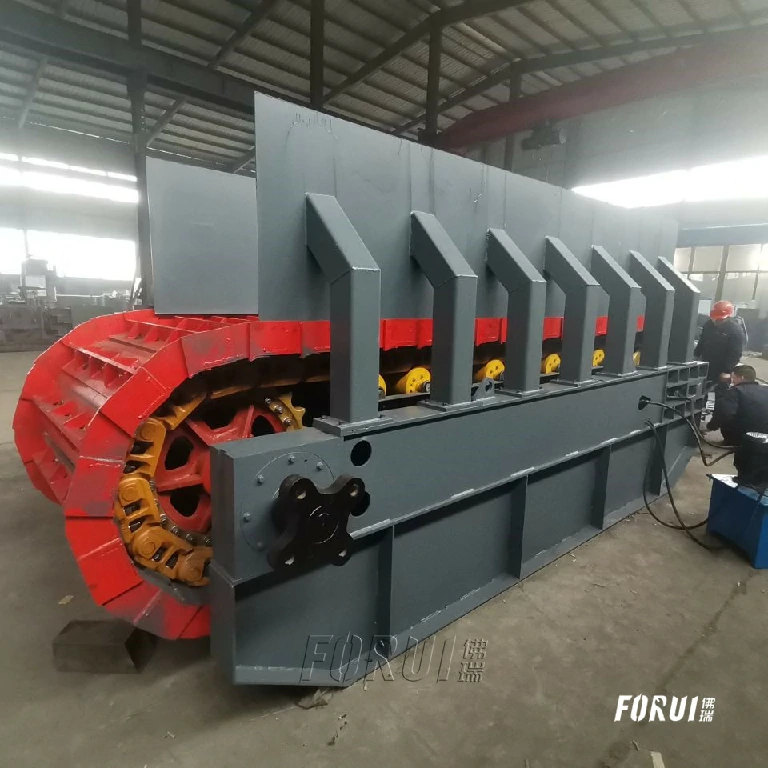 Plate feeder is a continuous transport machine widely used in mining, metallurgy, building materials, ports, coal and chemical industry.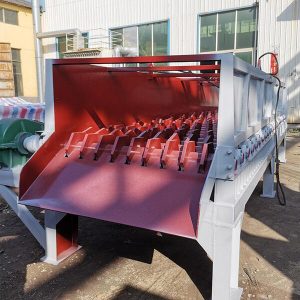 Wobbler feeder, also known as soil and rock separator. It is suitable for screening all kinds of stones such as mud, sand and ore.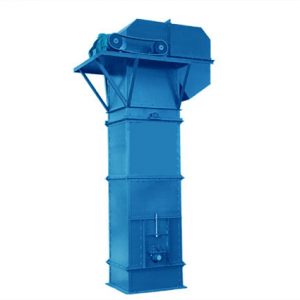 Bucket elevators use a series of hoppers fixed on drag chains to transport materials upwards in a vertical or nearly vertical direction.