Introduction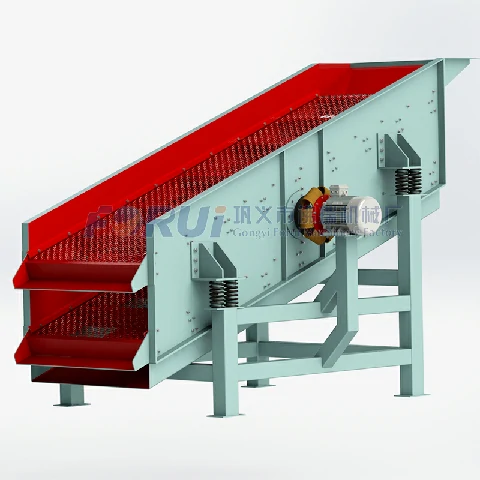 Mineral Vibrating Screen is a new type of vibrating screen with circular vibration, multi-layer number and high efficiency. It is mainly used in the grading operation of gold, mine, building materials, chemical industry, metallurgy, mineral dressing and so on. Strong and durable and other characteristics.
The vibrating screen is a vibrating screen machine which uses a vibrating device with eccentric block to make the sieve box vibrate. Its running track is generally circular or approximately circular. It has the advantages of simple structure, low manufacturing cost and less maintenance workload, so it is widely used in the screening of mineral processing industry, such as gold dressing.
Working Principle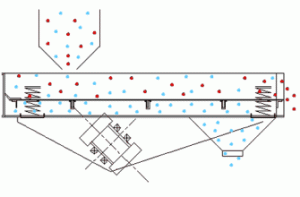 The vibrating screen is characterized by a straight line between the axial line of the vibrator and the center line of the pulley, so both the pulley and the axis of the vibrator participate in the vibration. The shaft with eccentric block is mounted on the side wall of the sieve box through bearing and bearing seat. The stiffness of the vibration isolation spring is small, so that the sieve machine usually works in the far super resonance state.
The new vibrating screen produced by Frey Machinery Factory in Gongyi City adopts soft connection transmission mode and does not use triangle belt, which effectively improves the normal operation time of the equipment and reduces the maintenance rate.
Features
structure is strong and durable, long service life.
technology is mature and the failure rate is low.
screening efficiency is high, production capacity is large.
structure is simple, easy to replace screen.
Online Consultant
Gongyi Forui machinery factory,  founded in 1986. We are one of the leading suppliers of beneficiation equipments in Asia. Don't hesitate to Contact Us, if you have any questions.