Introduce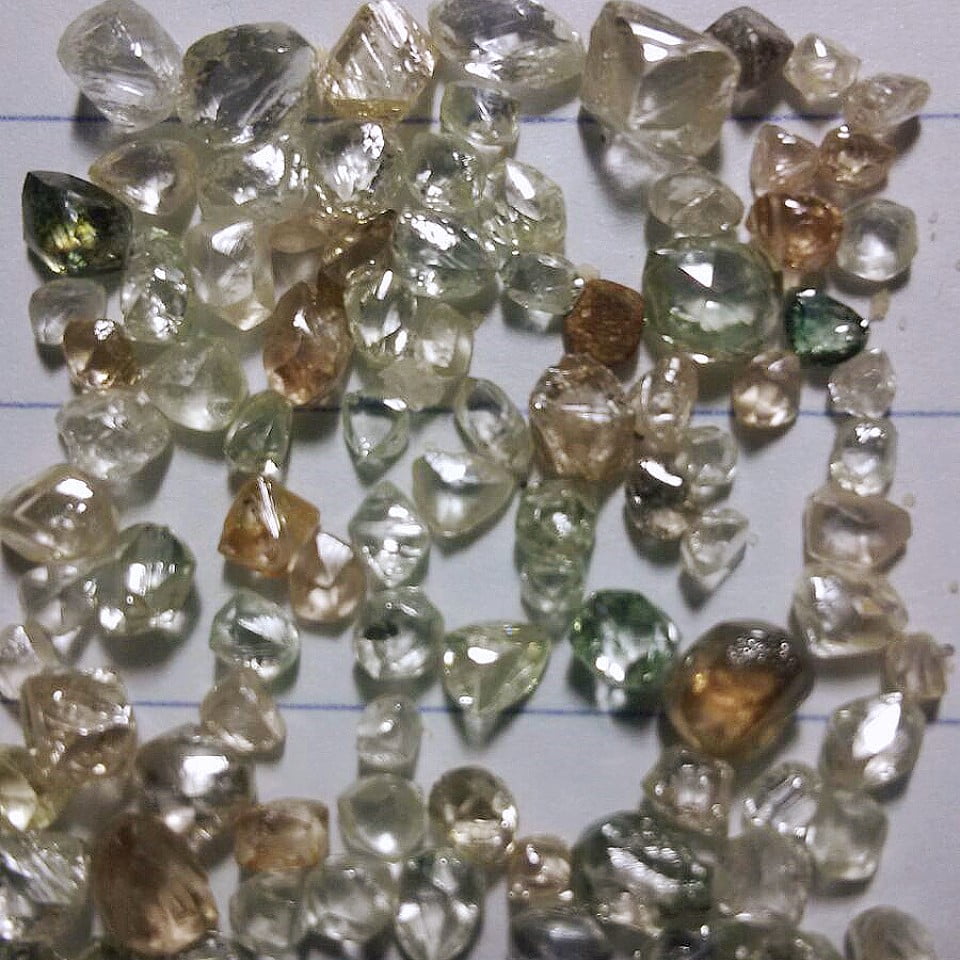 A diamond is a faceted diamond, which is a natural mineral and is the raw stone of diamonds. Simply put, diamond is a single crystal composed of carbon elements formed under high pressure and high temperature conditions deep in the earth. As a mineral resource, the market price of diamond is really high, but the content of diamond in the ore is really very low, and to extract diamond from the ore, it must go through the process of mineral processing and purification.
Technological Process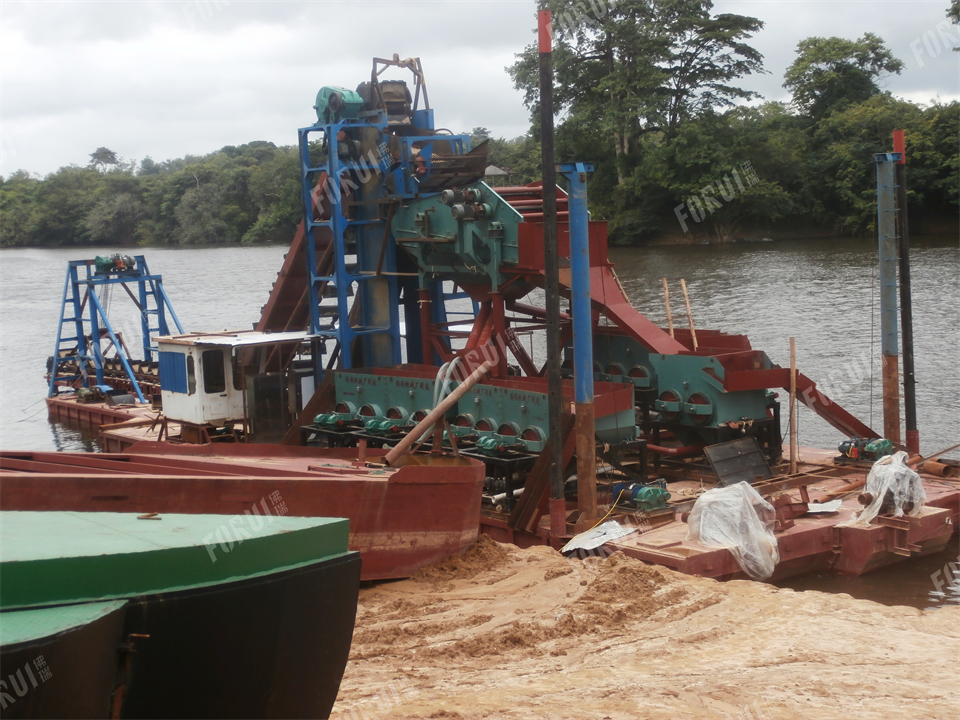 As the content of diamond in the ore is very low, to extract it, it usually needs to go through two process stages, roughing and selecting. In fact, according to the genesis of diamond can be divided into two categories: primary ore and alluvial ore.
The beneficiation process of alluvial ore is relatively simple, but because it often contains minerals such as gold, ilmenite, zircon sand, rutile, garnet, etc., it usually needs to be combined with the following kinds of methods: washing, gravity beneficiation, oleum beneficiation, X-ray beneficiation, manual hand selection, etc.
Diamond placer ore is washed by trommel scrubber, then it is screened into 0~8mm, 8~30mm, +30mm three kinds of particle size.
Materials of 0-8mm:enter the trapezoidal jigger, after the fine grain diamond placer ore enters the trapezoidal jigger, the obtained coarse concentrate then enters the oleum concentrator.
Material of 8-30mm:Enter the large particle jigger, the obtained coarse concentrate goes into the hand separation process, and the final tailings are discharged after dewatering through the dewatering screen.
The material of +30mm:enters the hand sorting process, and the coarse particles of diamond are recovered by manual hand sorting method.
Diamond rock ore usually needs to go through crushing process, screening process, jigging process, dewatering process and manual hand sorting.
Client Case
Alluvial Gold & Diamond Beneficiation Plant in Liberian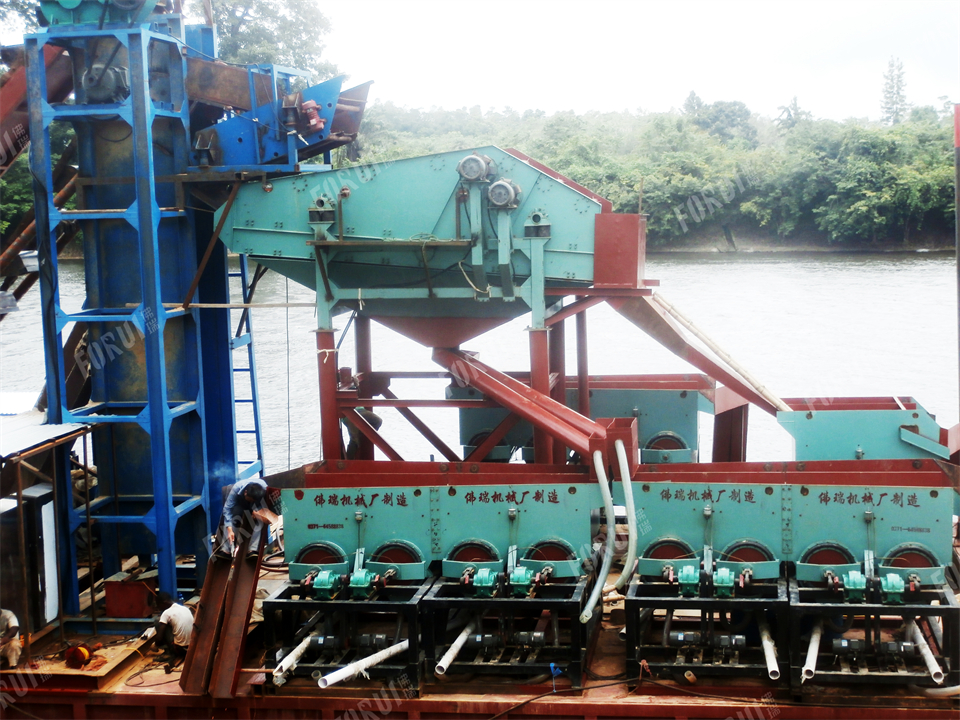 Diamond Beneficiation Plant in Angola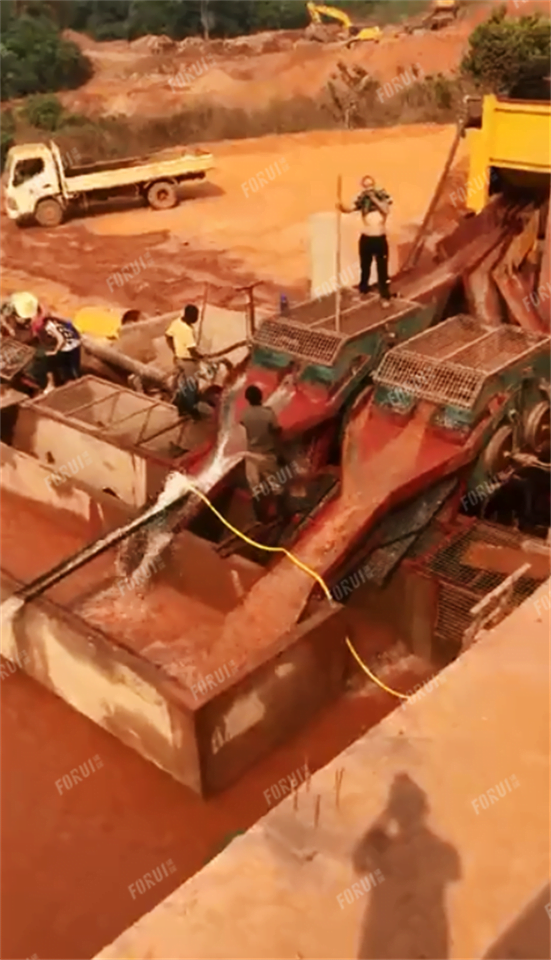 600 ~ 800 TPD Diamond Beneficiation Plant in Democratic Republic of the Congo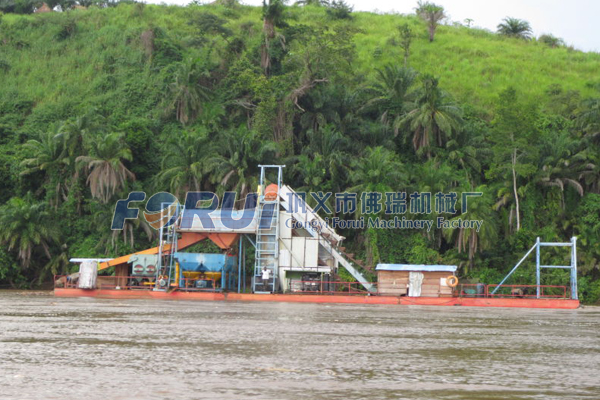 Online Consultant
Gongyi Forui Machinery Factory, founded in 1986. We are one of the leading suppliers of beneficiation equipment in Asia. If you have any questions, feel free to Contact Us.