Introduction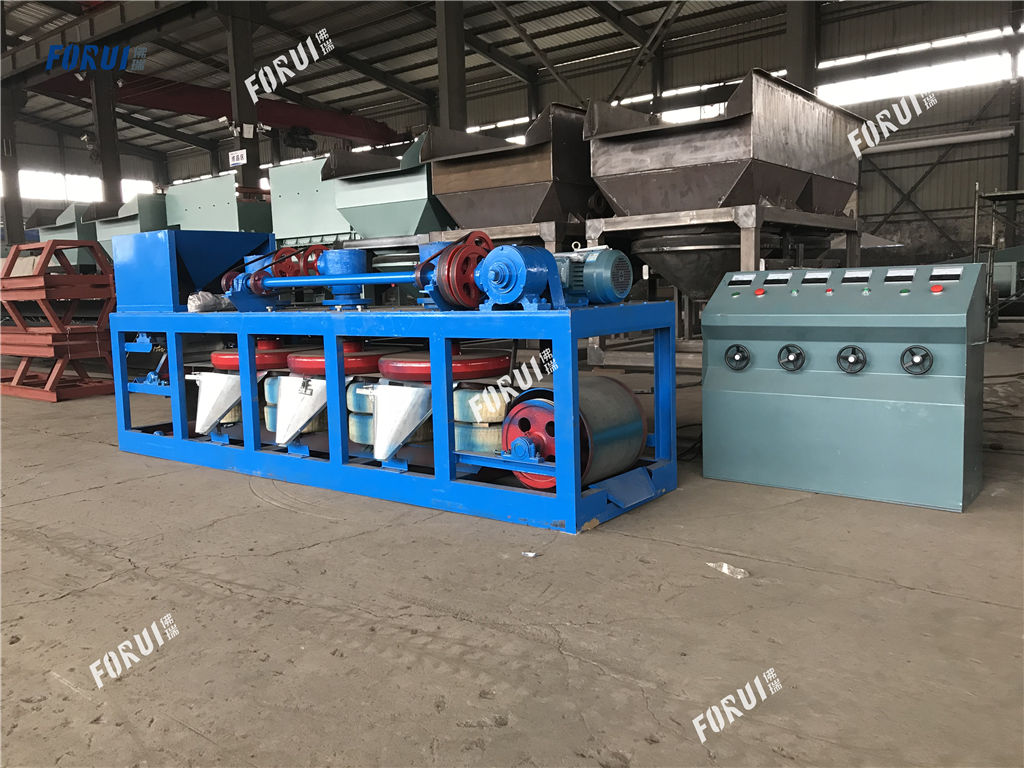 Disc magnetic separator is a kind of strong magnetic separator designed and manufactured by Forui Machinery according to market demand.
It is mainly used for the separation of weakly magnetic minerals and is suitable for the separation of various magnetically different minerals. Such as ilmenite, rare earth ore, chromite, tungsten ore, tin ore, limonite, tantalum niobium, zircon, rutile, monazite, andalusite, garnet, cyanite, feldspar, quartz, etc.
It is also suitable for removing iron from non-metallic minerals. Through the beneficiation operation of the disc magnetic separator, 4 kinds of products can be obtained at one time.
The purpose of Forui Machinery's design of the disc magnetic separator is to solve the problem of tantalum-niobium ore selection. Because the coarse concentrate obtained by gravity beneficiation of tantalum-niobium ore still contains some impurities, some tantalum-niobium ore contains cassiterite and other minerals. A magnetic separator is used to separate the tantalum-niobium ore from other impurities or non-magnetic minerals such as cassiterite minerals, thereby further improving the grade of the tantalum-niobium ore. Therefore, the disc magnetic separator is also called a tantalum-niobium ore magnetic separator.
Online Consultant
Gongyi Forui Machinery Factory, founded in 1986. We are one of the leading suppliers of beneficiation equipment in Asia. Don't hesitate to Contact Us, if you have any questions.