Introduce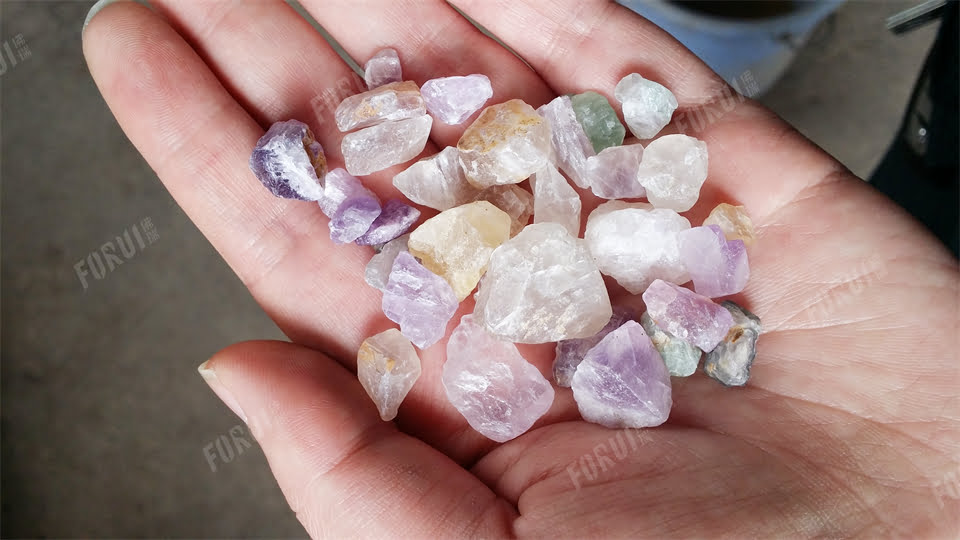 Fluorspar ore is mainly used in chemical industry and metallurgical industry. Fluorite ore for metallurgy is used as flux, which generally requires calcium fluoride content higher than 80%, and there are clear requirements on the particle size of fluorite ore. Most of the fluorspar ores for metallurgy are obtained by gravity beneficiation. The chemical industry uses fluorite to react with strong acid to make hydrofluoric acid, and the fluorite ore used is high-grade fluorite concentrate powder. This high-grade fluorite powder is usually obtained by gravity separation and then flotation.
Technological Process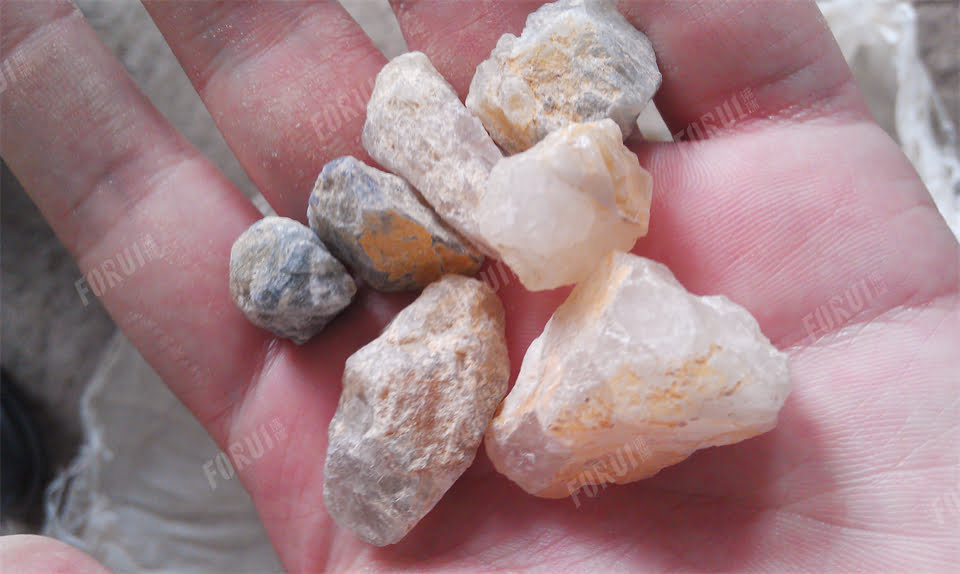 Therefore, fluorite ore, whether used in the metallurgical or chemical industries, almost always needs to be purified by gravity beneficiation, which is also one of the most energy-efficient, high-efficiency and environmentally friendly beneficiation methods. Here we introduce the workflow of gravity beneficiation production line of fluorite ore.
Gravity beneficiation method is a method of beneficiation based on the specific gravity difference between fluorite ore and veinstone. The specific gravity of fluorite ore is 3.0-3.3, and the specific gravity of veinstone associated with fluorite ore is generally not more than 2.6, so we can use gravity beneficiation method. Of course, if we encounter special circumstances, we need special treatment. For example, if the associated mineral of fluorite ore is barite, then we need to add some modules to this production line to ensure that barite, fluorite and veinstone can all be separated and get a high beneficiation index.
The main workflow of fluorite ore beneficiation includes crushing process, screening process, beneficiation process and dewatering process. The beneficiation production line mainly consists of crusher, vibrating screen, jigger, dewatering screen and other equipment. If the fluorite ore contains large amount of mud, additional washing machine is also needed to wash the original ore.
For the crushing process, we usually determine the degree of crushing according to the embedded particle size of fluorite ore. Since fluorite ore is fragile, it is recommended to enter the screening process directly after coarse crushing to avoid over-crushing of fluorite ore by secondary crushing. After screening, the fluorite ore is fed into the jigger with different feed sizes according to the particle size, and the final concentrate is dewatered and conveyed to the destination site via conveyor.
Client Case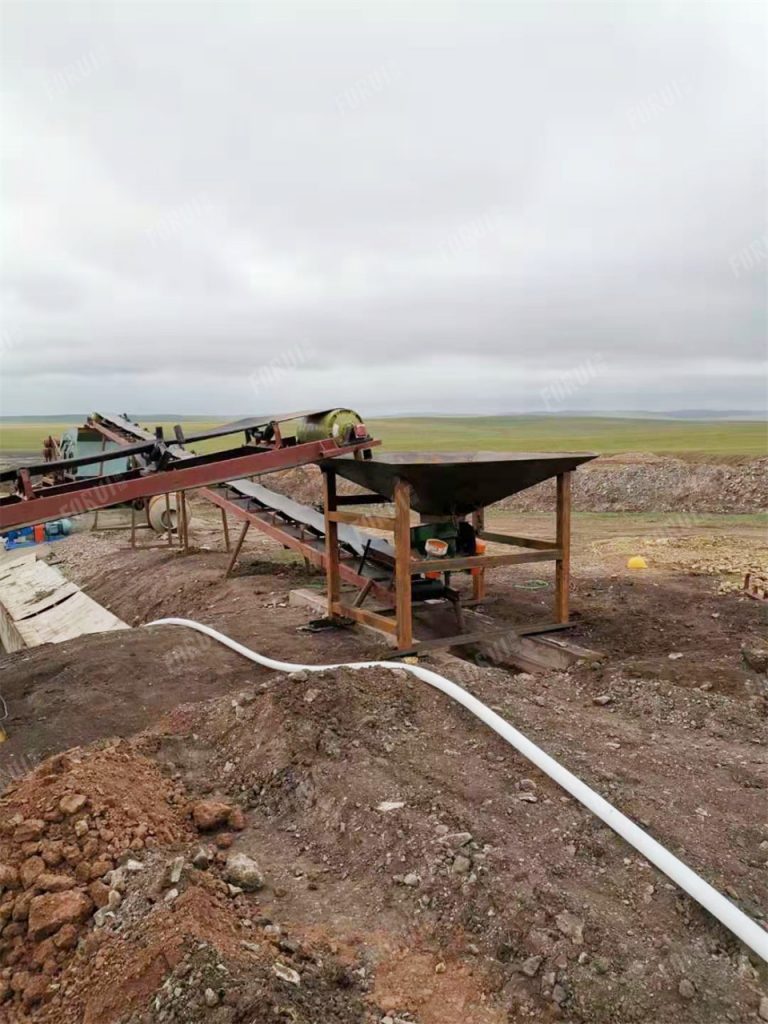 Inner Mongolia fluorite ore beneficiation customer purchased Forui Machinery fluorite beneficiation production line, the original ore grade 46%-48%, afterForui fluorite beneficiation production line purification, the final fluorite concentrate grade 85-92%, recovery of about 85%, the customer's recognition and praise. The following is the working site of fluorite beneficiation production line designed and manufactured by Forui Machinery for customers all over the country: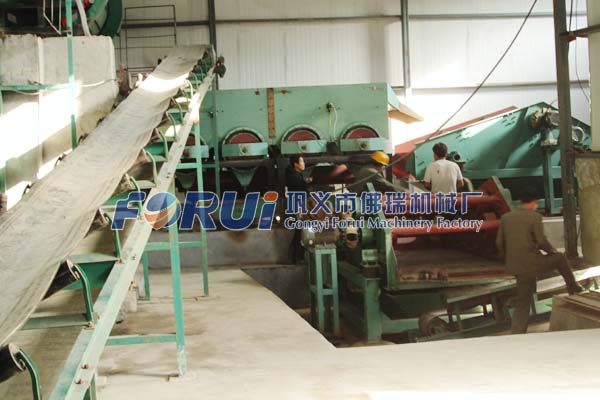 Online Consultant
Gongyi Forui Machinery Factory, founded in 1986. We are one of the leading suppliers of beneficiation equipment in Asia. If you have any questions, feel free to Contact Us.