INTRODUCTION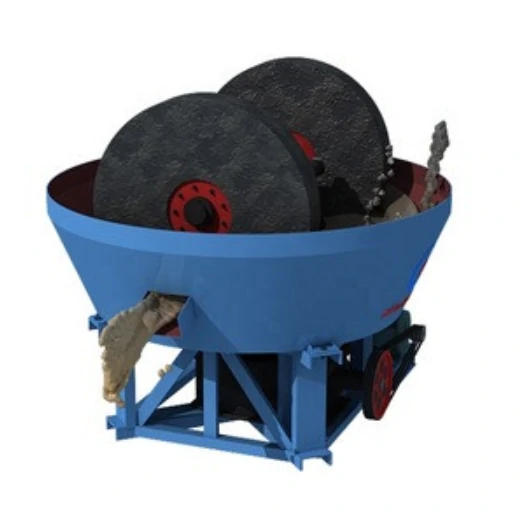 The gold round mill is mainly used for crushing the material after it is broken. It also called wet pan mill. It is widely used in gold, molybdenum, cement, silicate products, non-ferrous metal dressing, glass ceramics and other production industries. It can be used for dry or wet pulverizing of various ores and other grindable materials. What the ball mill can grind, the wet pan mill can grind.
PRINCIPLE of GOLD ROUND MILL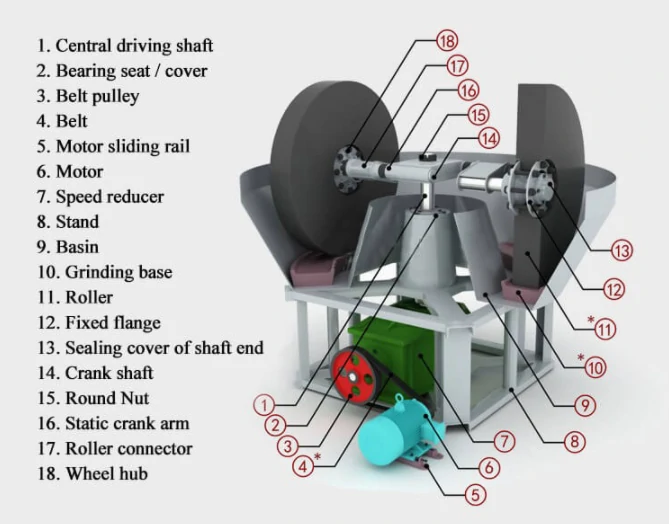 The beneficiation method and process of the wet pan mill in gold ore dressing:
1. After installation and debugging, add about 5 kg of mercury to the bottom of the tank of the wet pan mill and start to work normally.
2. Collect the gold dust once for each shift. Add 1 kg of mercury in the shift to collect ground bottom of the gold dust and mercury. Take the mercury and put it in an instrument of gold, and wring it out with a red cloth of relatively high density. Open the red cloth inside the remaining is the gold dust.
3. Each shift starts with one kilogram of mercury. Stick a mercury plate on the back of the placer gold mining carpet and you can collect the gold.
FEATURES of GOLD ROUND MILL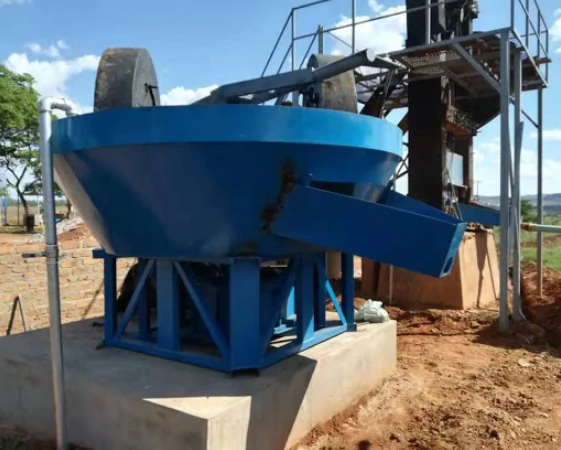 Gold round mill mainly through repeatedly stirring, rolling, crushing, rolling raw materials. Thus the mineral processing products to meet the water balance, the ratio of uniform, low gas content, high molding rate and molding quality requirements.
Therefore, the products produced by this wet pan mill have the features of high density, good strength, no porosity and so on.
The round mill has the features of high efficiency and energy saving, high output, no loss of mineral powder, and full utilization of effective resources.
Gongyi Forui Machinery Factory, founded in 1986. We are one of the leading suppliers of beneficiation equipments in Asia. Don't hesitate to Contact Us, if you have any question of beneficiation. And welcome to visit our company. Gongyi Forui Machinery Factory dedicated to serve you!