Introduction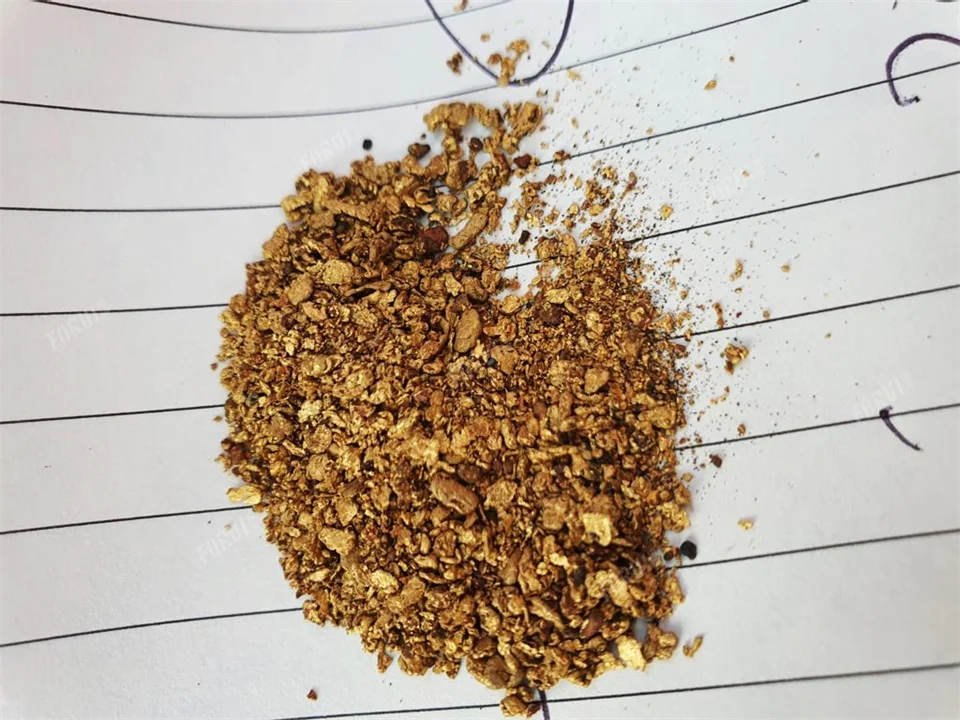 Placer gold Washing plant mainly includes the following 4 work processes: feeding process, washing and screening process, rough beneficiation process, beneficiation process and dewatering process.
1. Work Processes
1.1 Feeding Process
A feed hopper equipped with a grid screen can block large stones out, and a spray pipe lined with the hopper makes the mineral muddy.
1.2. Washing and Screening Process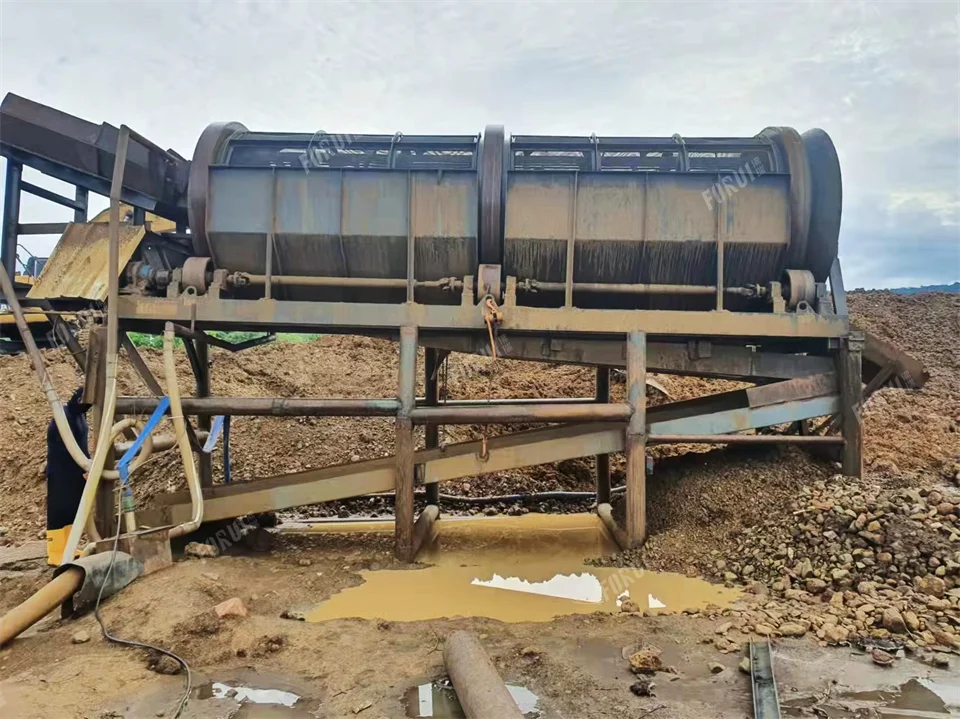 The clay scrubber uses grinding teeth to break up and wash away the clay, dissociating the clay and the placer gold particles.
Heavy-duty placer gold trommel is used for washing and screening of placer gold ore.
1.3 Rough Beneficiation Process
After washing and screening, the gold ore is divided into two grades, and enters the placer gold beneficiation chute and centrifuge for ore beneficiation to obtain coarse concentrate.
1.4 Beneficiation Process
The coarse concentrate obtained by the roughing process is then selected by a shaker, and finally the concentrate is obtained.
2. Operating Systems
2.1 Water Supply System
Provide multiple high-power submersible pumps, including required water pipes, valves and other accessories.
2.2 Control System
The control cabinet is equipped with an operation panel that can control each beneficiation equipment and the entire beneficiation system, which can be operated by a single person, which is convenient and fast.
2.3 Power System
The power supply system provides various diesel generators, gasoline generators, gas generators, etc. provided by the famous brand Cummins brand and China Weichai brand.
2.4 Mobile System
If mobile operations are required, a mobile base with heavy wheels and a towing mechanism is also provided, which eliminates installation and facilitates rapid transition.
Client Case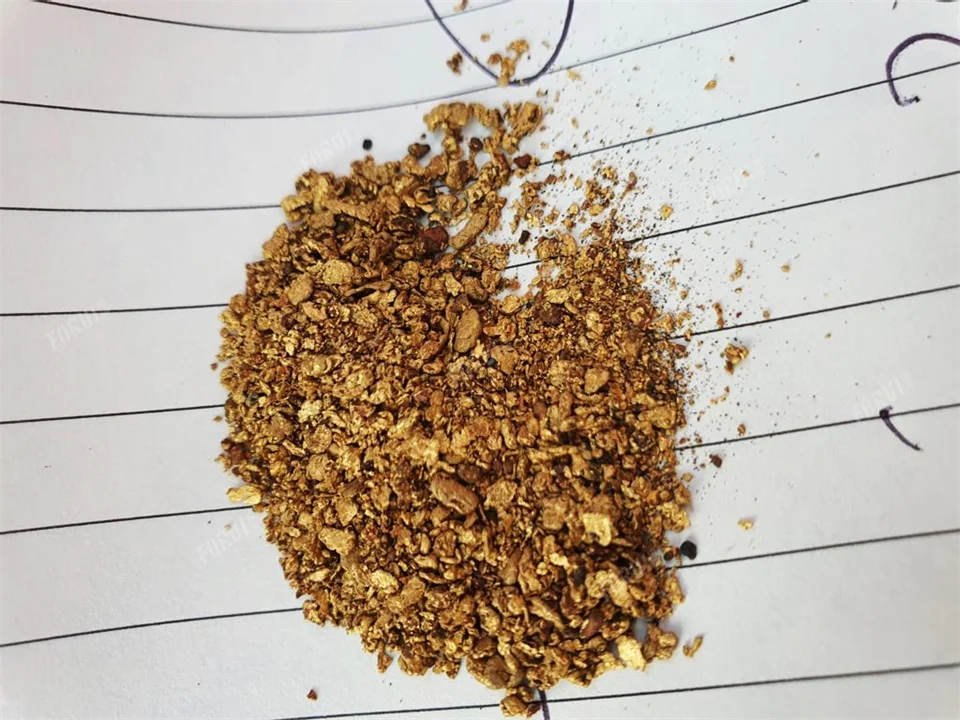 Result & Features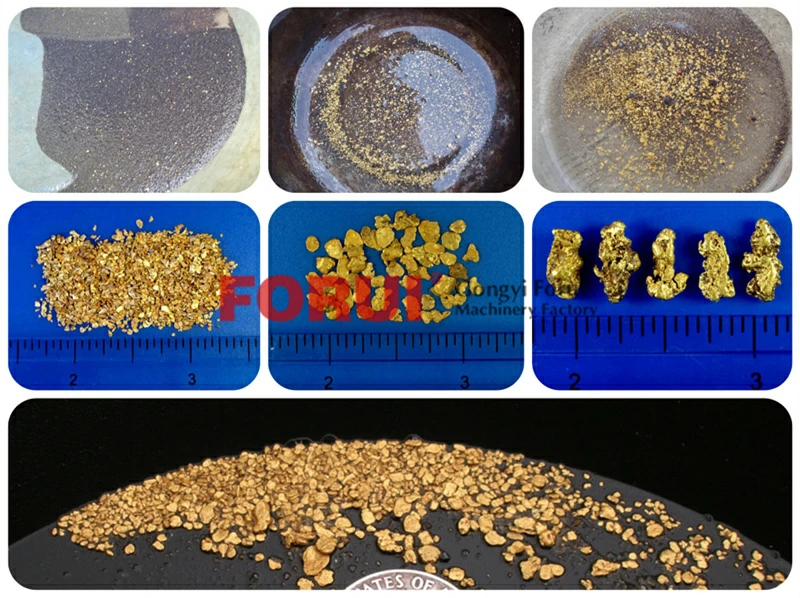 Large processing capacity, 100-150 tons per hour.
High recovery rate, specially designed according to the customer's mining situation to ensure the highest recovery rate.
Facilitate transition. According to customer needs, the whole set of equipment can be equipped with movable wheels and towing mechanism to facilitate transition.
Low cost, easy to install, operate and maintain.
Lifetime technical support.
Online Consultant
Gongyi Forui machinery factory, founded in 1986. We are one of the leading suppliers of beneficiation equipments in Asia. Don't hesitate to Contact Us, if you have any question of beneficiation.