Introduction
The log washer is large-scale equipment used in ferrous and non-ferrous metal mines, steel industry, metallurgy, chemicals, and building materials to wash ores and stones. The large processing capacity of the ore washing machine is the ideal equipment to meet the requirements of high productivity for the cleanliness of ore and stone. Ore washing can prevent the mud in the mud-containing mineral raw materials from blocking the crushing and screening equipment. If the raw material contains soluble useful or harmful substances, ore washing should also be carried out.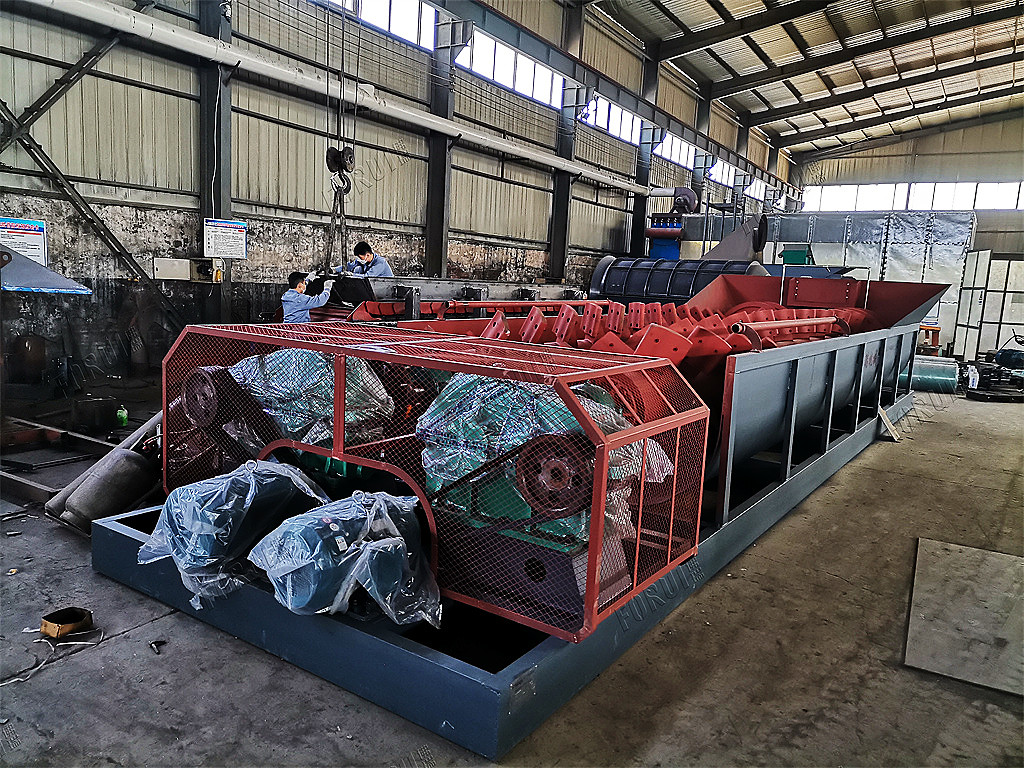 It relies on the propeller washing blades fixed on the driveshaft to continuously cut and stir the ore and mud mass so that the mud mass is completely broken. The soluble impurities in the ore dissolve in the water and overflow. It is mainly used for washing hard-to-wash ore with many mud masses and strong viscosity.
Working Principle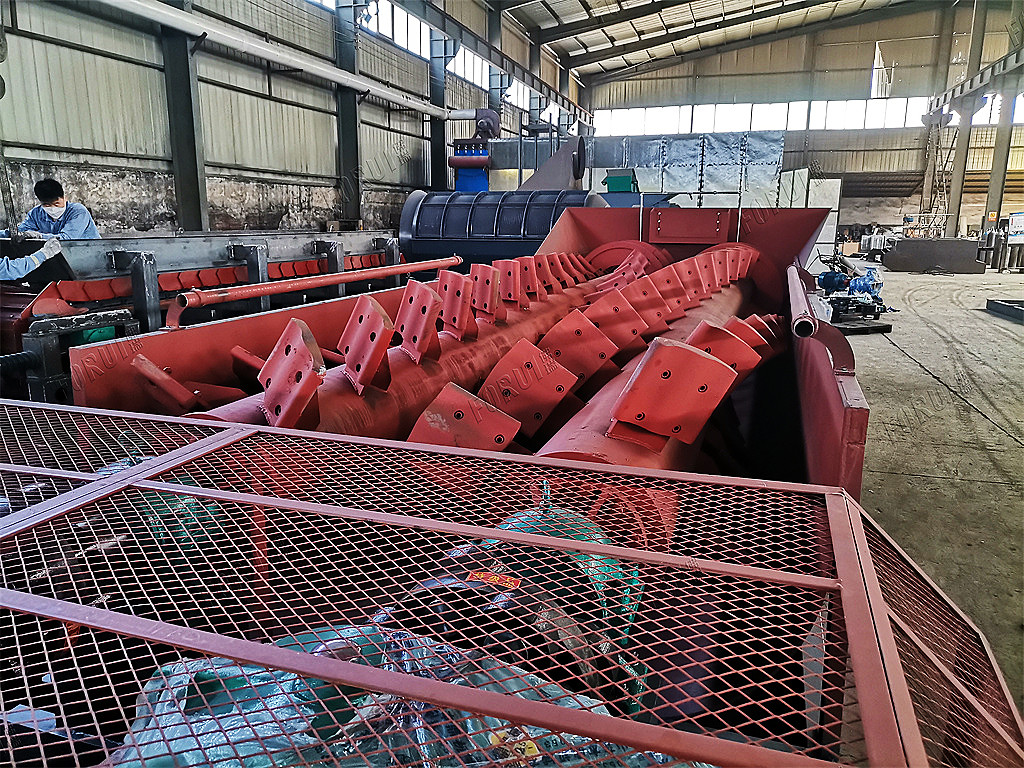 The log washer is composed of a trough body, transmission shaft, propeller blade (it is fixed on the transmission shaft), reducer, motor, and other components. The hard-to-wash ore materials are fed into the log washer from the feed inlet, and the mud mass is completely broken up under the continuous cutting, scrubbing, and stirring action of the propeller blades.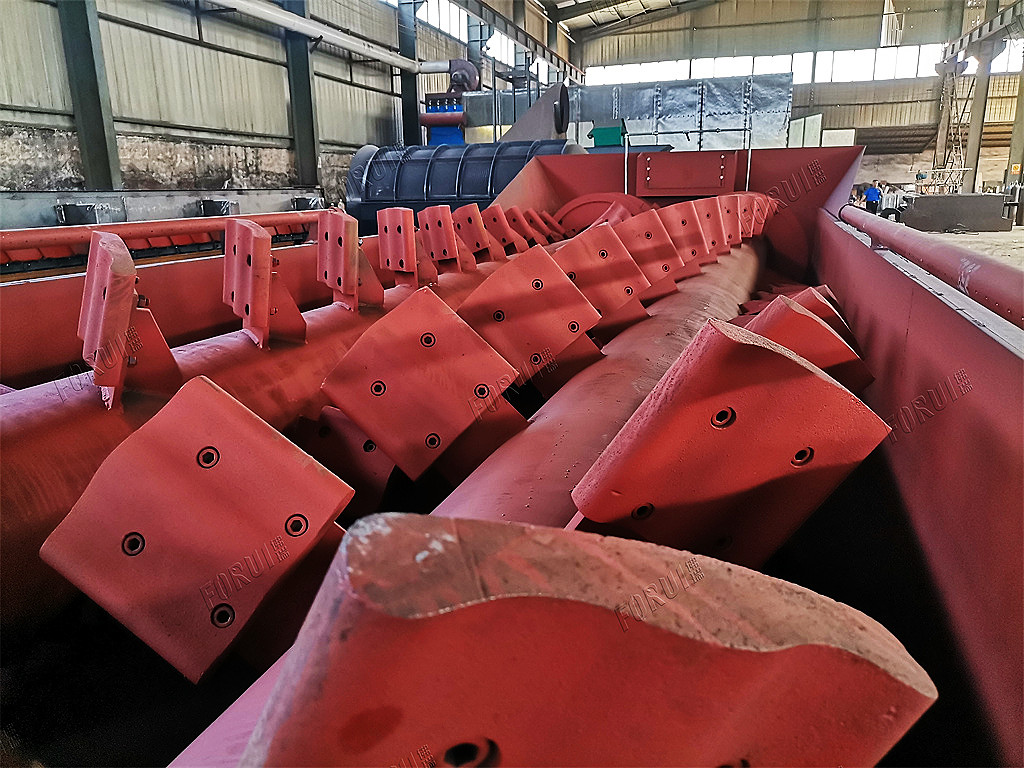 The mud is separated from the ore, the mud is discharged through the overflow, and the washed ore is pushed to the discharge port for discharge, completing the ore washing process.
Worksite Video
Test Run Video