Introduction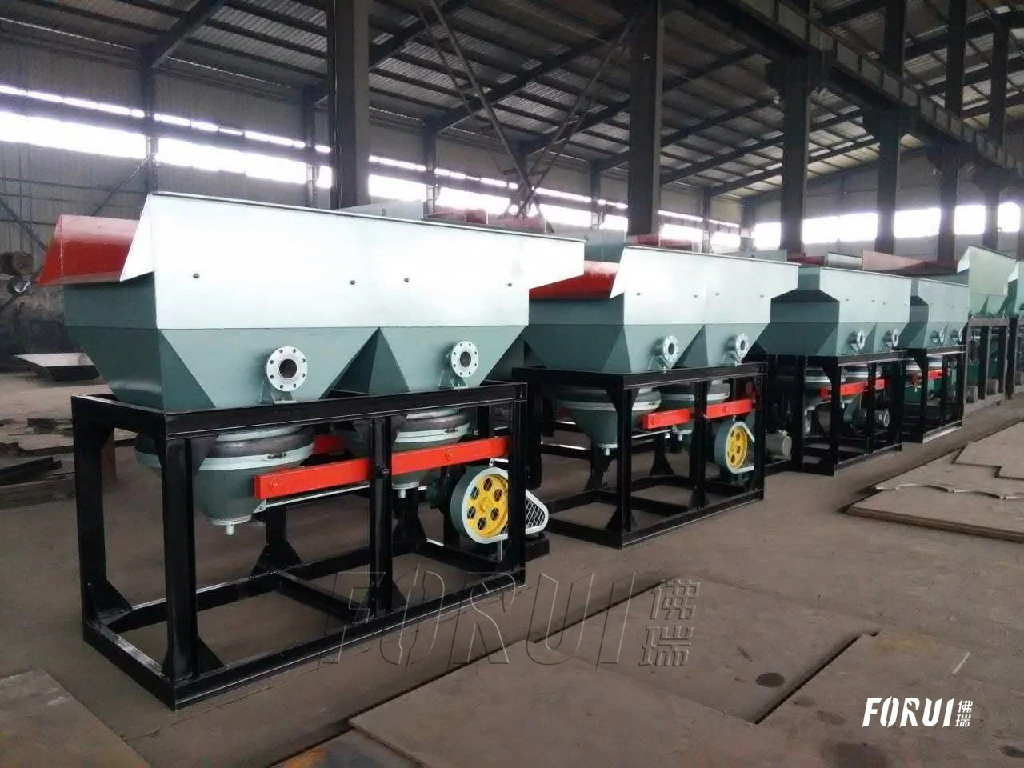 The LTA series jigging machine is a single-row double-chamber bottom-moving jigging machine. It is also called a downward-moving conical diaphragm jig. The beneficiation principle of the LTA series mineral jig is based on the theory of gravity beneficiation, using water as the medium, and sorting according to the specific gravity (density) difference between the mineral and the gangue. LTA series jigs are divided into four types: LTA55/2 experimental jigs, LTA1010/2 jigs, LTA1515/2 jigs, and LTA2020/2 jigs.
Features
Compact structure, small area, large processing capacity per unit area.

The jigging water flow is strong and powerful, the feed size is large, and the processing capacity is large.

Simple structure, convenient maintenance, safe and reliable operation.

Convenient adjustment of stroke and stroke rate, simple operation and low operating cost.
Working Principle
The jig concentrator is a very common gravity beneficiation equipment, and its beneficiation principle is based on the theory of gravity beneficiation. The materials of different specific gravities are mixed and enter the jigging machine, and are re-layered in the vertical alternating pulsating water flow generated by the jigging machine.
The material with a larger specific gravity settles faster and is located in the lower space of the jigger beneficiation tank, and enters the concentrate tank through the screen. The material with a smaller specific gravity settles more slowly and is located in the upper space of the beneficiation tank of the jig.
The continuous feeding makes the materials with a large proportion continue to enter the concentrate tank. Materials with a small specific gravity cannot enter the concentrate tank, but are discharged out of the machine through the weir plate of the jigger. In the end, the function of separating two materials with different proportions is realized.
Technical Parameters
| Model | Feeding Size(mm) | Capacity(T/h) | Power(KW) | Chamber | Jigging Area(㎡) |
| --- | --- | --- | --- | --- | --- |
| LTA55/2 | 0-5 | 3-5 | 1.5 | 2 | 0.605 |
| LTA1010/2 | 0-8 | 8~10 | 3 | 2 | 2 |
| LTA1515/2 | 0-10 | 20-25 | 5.5 | 2 | 4.5 |
Application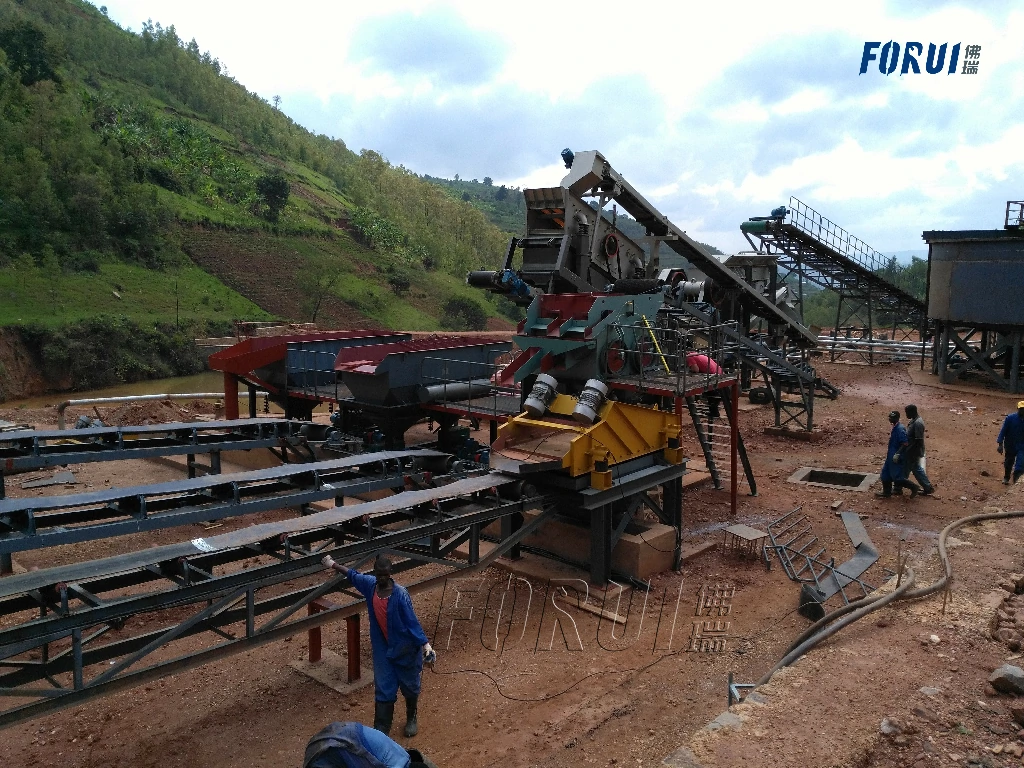 LTA series jigging machines are often used to separate alluvial gold ore (elluvial gold ore or placer gold ore), placer tin ore, hematite, limonite, specularite, chromite, pyrite, tungsten tin ore, mercury ore, fluorite, celestite, barite and other minerals also have good effects on the treatment of ferrochrome slag, silicomanganese slag, nickel iron slag, and calcium carbide slag.
Client Case
Online Consultant
Gongyi Forui machinery factory, founded in 1986. We are one of the leading suppliers of beneficiation equipment in Asia. If you have any questions, feel free to Contact Us.