Introduction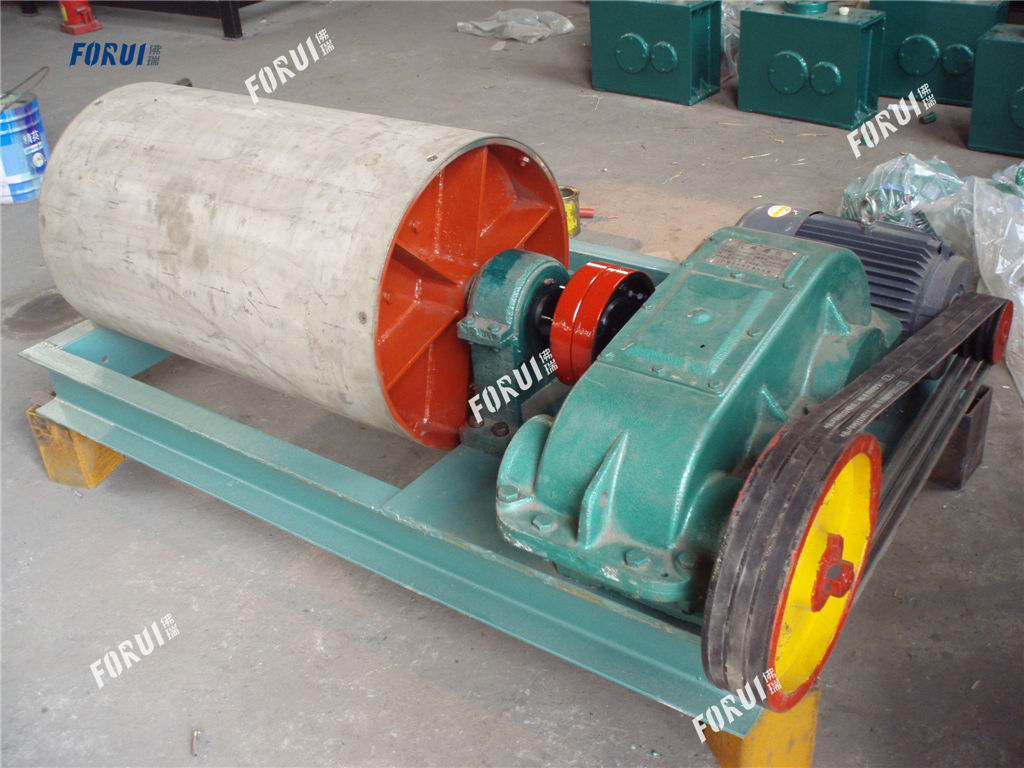 The magnetic pulley is a kind of magnetic pre-selection equipment for magnetite, it is also called a magnetic roller or permanent magnetic bulk magnetic separator. It is mainly used to select magnetite with larger particle size. This type of magnetite can be extracted without classification, and the tailing production rate is generally about 10%.
The magnetic pulley is usually used as a head roller of a belt conveyor. When the magnetic material moves to the top of the magnetic pulley, it is attracted, and when it rotates to the bottom, it is automatically separated, and the non-magnetic material falls along the horizontal parabolic trajectory. It can be used to remove iron from materials and be used to pre-select large ore magnetite.
Features
1. Compact structure and stable performance.
2. The feed size is large and can be selected without classification.
3. The equipment occupies a small area and has a good pre-selection effect on magnetic minerals.
4. It is the main equipment for dry pre-selection of magnetite.
Online Consultant
Gongyi Forui Machinery Factory, founded in 1986. We are one of the leading suppliers of beneficiation equipment in Asia. Don't hesitate to Contact Us, if you have any questions.