Introduction
Trommel scrubber is widely used in all kinds of refractory bulk ore. The ore washing machine is divided into two types: cylinder type and cylinder sieving type. The latter one can divide the washed material into +40mm and -40mm products. The -40mm product can be further scrubbed by the double spiral trough type ore washer, and the material can be divided into +2mm and -2mm products. The combined ore-washing efficiency of the trommel scrubber and double spiral trough type ore washing machine can reach about 98%, which is a very effective ore-washing method.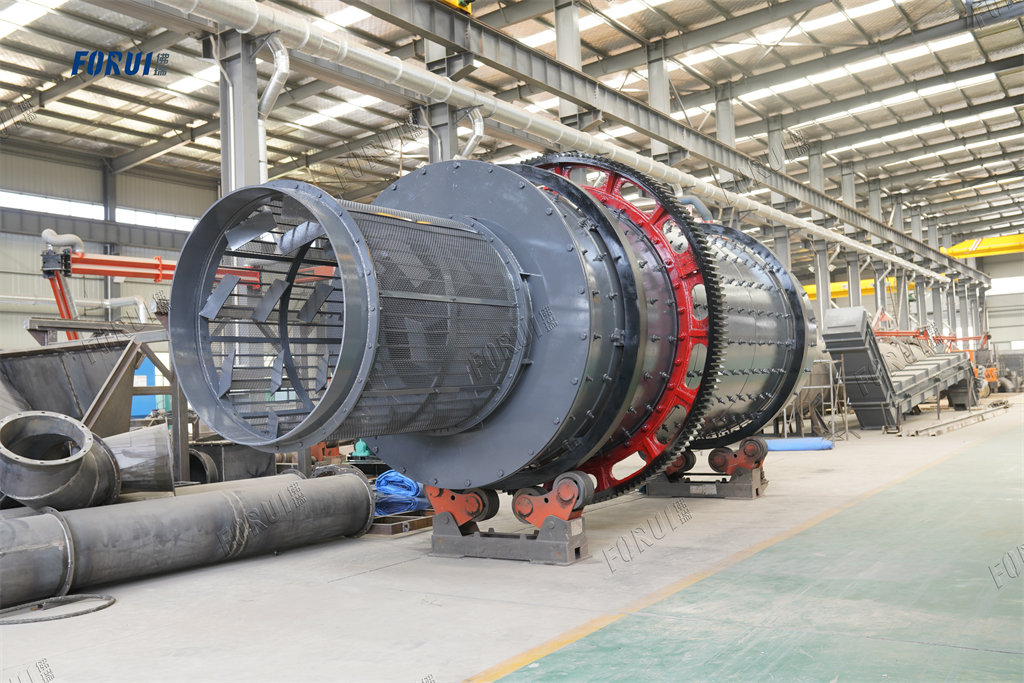 The trommel scrubber uses rotating cylinders and internal scrapers and its own pebbles and rocks from the material to break up clay, lumps, and soft oxides. The cylinder of the washing machine rotates slowly, resembling a giant washing machine. Materials of different sizes churn in the drum together with water. In this way, useful minerals can be effectively released from muddy soil and clay.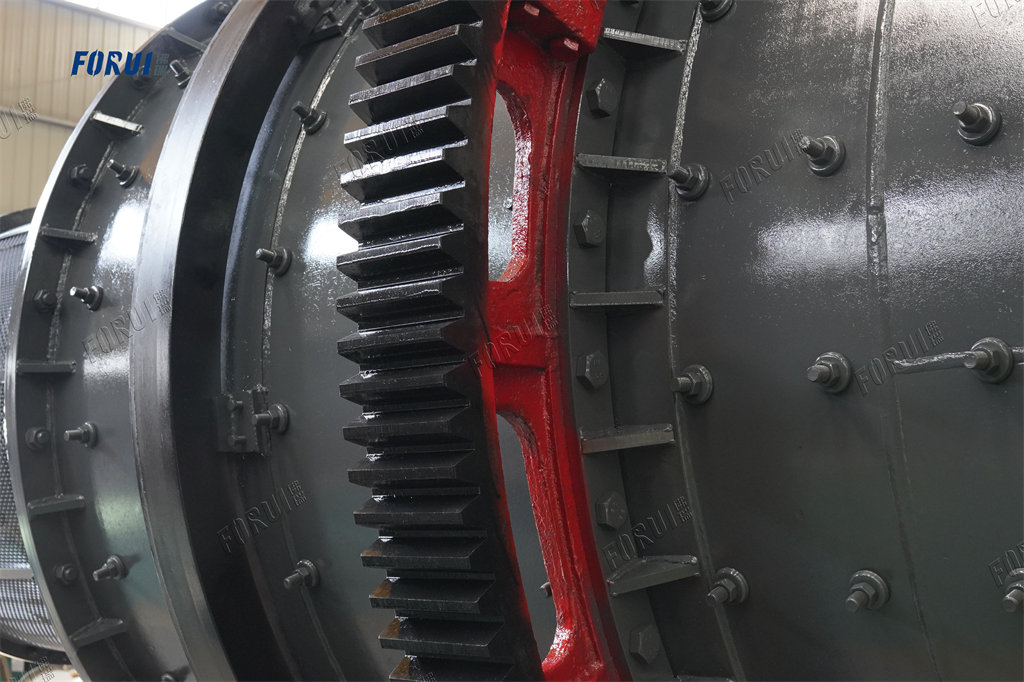 After uniform distribution, the slurry material is sent to the end of the drum by cylinder and screened from the overflow port to the conical sieve. The conical sieve removes the material larger than the useful mineral size. The pulp under the sieve can directly enter various mineral processing equipment, such as mineral jig, centrifuge, sluice box, etc.
Working Principle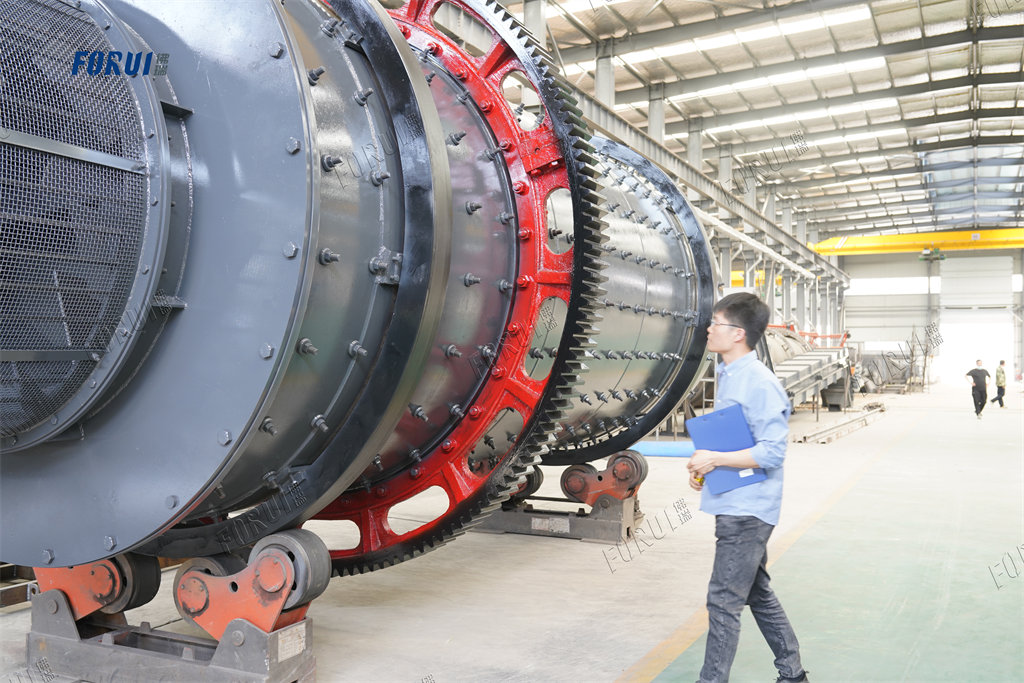 The cylinder body of the trommel scrubber is supported by four tugs, the motor drives the reducer, and the gears drive the cylinder body to rotate at low speed. Ore containing mud and stone powder is fed from the feed inlet into a rotating drum. The ore is continuously taken up and dropped by the abrasion-resistant rubber lining board installed in the roller at a certain Angle. During the process of moving from the feed end to the discharge end, the ore is cycled many times and washed by the washing water in the forward or reverse direction. The cleaned ore is lifted and discharged into a double-layer conical sieve by a hoist and divided into coarse, medium, and fine grain grades. Wastewater containing sludge is discharged through the discharge end of the feed end with a hole baffle.
Features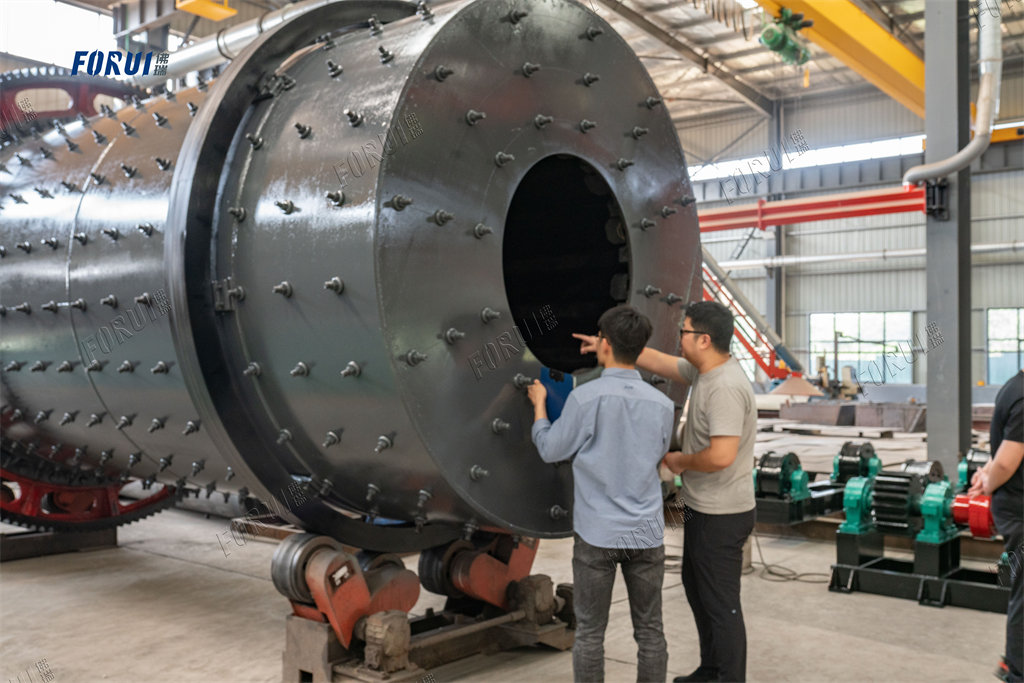 Large processing capacity and strong ore washing capacity.
The long washing cylinder makes the material stay in the cylinder for a long time, and fully and powerfully disperses the material.
The cylinder body adopts thickened steel plate.
Using heavy bearing, gear, and supporting wheel.
Motor and gear systems with high output power produce efficient torque.
High-pressure flushing water rinses the inner wall of the cylinder.
The maximum feed particle size can reach 230mm.
Client Case
Project Name: Forui placer tin ore beneficiation plant in Mongolia.
Online Consultant
Gongyi Forui machinery factory,  founded in 1986. We are one of the leading suppliers of beneficiation equipments in Asia. Don't hesitate to Contact Us, if you have any questions.