Introduction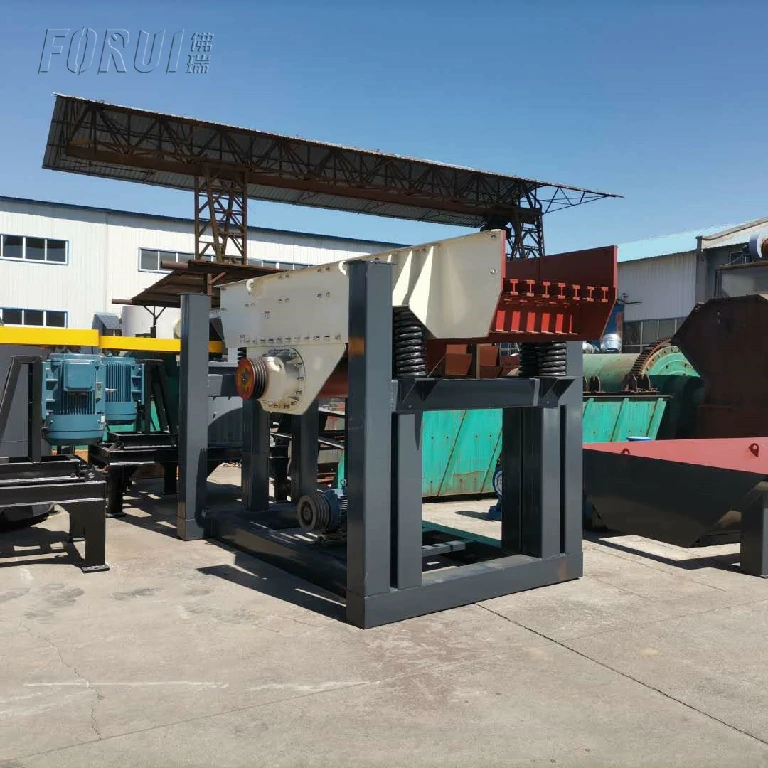 Vibrating feeder is a kind of automatic equipment for flow line operation. Vibrating feeder is used to supply the material uniformly or quantitatively from the storage silo or other storage equipment to the receiving equipment.
It is a necessary equipment for the implementation of automatic flow operation. Used for quantitative or continuous supply of bulk, granular or powdery materials. Widely used in mining, metallurgy, coal, electric power, chemical industry, food, glass, refractories and other industries.
Working Principle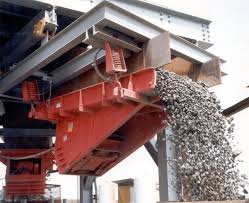 The vibration feeder is a relatively complete elastic system of directional forced vibration of two particles. The whole system works in the state of low critical resonance. It mainly USES the vibrator to drive the tank to reciprocate vibration with a certain inclination Angle to make the material move along the tank.
When the cylinder of the ball grinding mill rotates, the grinding body is attached to the liner of the cylinder and taken away by the cylinder due to the action of inertia, centrifugal force, and friction. When the grinding body is brought to a certain height, it is thrown down due to its own gravity. The falling grinding body crushes the material in the cylinder like a projectile.
Features
1. Stable vibration and reliable work.
2. The grid gap is adjustable.
3. There are more wear parts.
4. Special grid design can prevent materials from clogging.
5. Prevent wear-resistant parts from being worn by small materials and separate small materials to increase output.
6. Optional variable frequency speed regulating motor can be installed to adjust the frequency, thereby changing the output, which is convenient to control the feeding amount, without frequent starting of the motor.
7. High start frequency
(1) Consider the entire production line to ease the pressure of jaw crushing and counterattack.
(2) Avoid frequently starting high-power equipment.
Online Consultant
Gongyi Forui Machinery Factory, founded in 1986. We are one of the leading suppliers of beneficiation equipments in Asia. Don't hesitate to Contact Us, if you have any questions.