OVERVIEW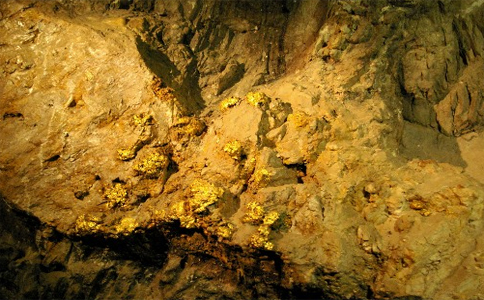 The process of beneficiation of gold-bearing ore depends on the state of the gold and other useful components in the ore and the particle size of the distribution, as well as the size of the deposit and the conditions for the construction of the plant. Any kind of gold-bearing ore has its own characteristics. Even in the same deposit, the properties of the deep and shallow ore are different, and the beneficiation methods are also different. Therefore, a reasonable process flow can only be determined through small-scale tests or expanded tests.
When determining the beneficiation process, the following points should be noted.
1. RECOVER LARGE GRAINS OF GOLD IN ADVANCE
For gold-bearing ores containing large gold particles (>0.1mm), gravity beneficiation or amalgamation should be used to recover as soon as possible to prevent this part of gold from being lost or dispersed in equipment and pipelines during the beneficiation process.
2. SEDIMENT BENEFICIATION METHOD
When there is gold-containing ore pair mud or ore mud containing almost no gold in the ore, in order to recover gold in advance, flotation, gravity separation, and cyanidation can be performed on the ore mud and ore sand according to the difference in gold content, which can improve the gold Recovery rate, while increasing the processing capacity.
3. STAGE GRINDING STAGE ORE DRESSING
When the gold in the ore is unevenly distributed, the process of stage grinding and beneficiation can be used to increase the recovery rate of gold.
4. ADOPT A VARIETY OF BENEFICIATION PROCESSES
Due to the difference in the state of gold in the ore and the particle size of the embedded cloth, and the content of the metal minerals co-growing with gold, the recovery rate of a single beneficiation method is often low, and the useful elements cannot be reasonably utilized. Except for a few placer gold mines that can obtain a higher gold recovery rate using only one beneficiation method, the vast majority of ores must use a combined beneficiation process to obtain a higher gold recovery rate.
Gongyi Forui Machinery Factory is a high-quality enterprise specializing in the production of beneficiation equipment. Over the years, it has produced gravity beneficiation, magnetic separation, flotation, and other beneficiation equipment, and has accumulated a lot of practical experience. Forui Machinery is involved in the lead-zinc ore, gold ore, fluorite, barite, pyrite, hematite, limonite, magnetite, manganese ore, antimony ore, tungsten ore, tin ore, celestite, etc. In the field of beneficiation of a variety of minerals, fruitful results have been achieved.
If you need equipment quotation and process flow, please feel free to Contact Us