Overview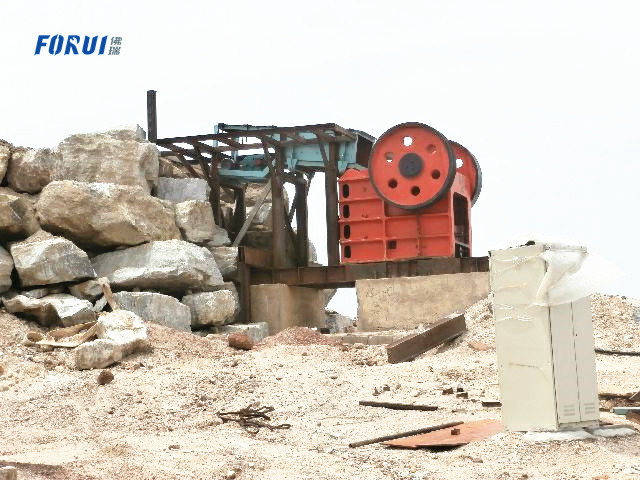 In the entire process flow of the iron ore beneficiation plant, the crushing and grinding of the ore are responsible for the task of providing selected materials for the subsequent beneficiation process. The maximum particle size of the raw ore sent from the mining point to the beneficiation plant is generally 1500~1000mm (open-pit mining) or 600~400mm (underground mining), and the selected particle size required for beneficiation is usually below 50mm. The crushing and grinding of iron ore is the process of reducing the particle size of the ore according to the requirements of the beneficiation operation.
Reasons for Crushing Iron Ore Before Beneficiation
The useful minerals (minerals to be recovered) and gangue minerals (minerals to be discarded) in iron ore are closely interspersed together. Separating useful minerals and gangue minerals from each other is the primary task of grinding and a prerequisite for mineral processing. If useful minerals and gangue minerals cannot be sufficiently separated, there will be no high recovery rate and concentrate grade. Therefore, the primary requirement of iron ore dressing for grinding is that the grinding products have a higher degree of monomer dissociation, which is also the primary criterion for judging the quality of grinding products.
Various beneficiation methods have a certain appropriate particle size, too coarse or too fine particle size is not conducive to the recovery of minerals. Therefore, it is the second task of grinding to provide raw materials with suitable particle sizes for the beneficiation equipment. It is worth noting that the coarse-grained materials in the grinding products still have the opportunity to be ground again (if it is closed-circuit grinding or more than two stages of grinding), and the excessively pulverized minerals have no chance to be recycled. It can be said that excessive pulverization not only increases the power consumption and steel consumption in the grinding process but also deteriorates the beneficiation process and causes the waste of mineral resources. During the grinding process, the production of crushed mineral particles should be minimized.
Therefore, the purpose and task of ore crushing and grinding are to provide suitable selected materials for the beneficiation process, and the useful minerals are fully dissociated and the particle size is appropriate.
Gongyi Forui Machinery Factory is a high-quality enterprise specializing in the production of beneficiation equipment. Over the years, it has produced gravity beneficiation, magnetic separation, flotation, and other beneficiation equipment, and has accumulated a lot of practical experience. Forui Machinery is involved in lead-zinc ore, gold ore, fluorite, barite, pyrite, hematite, limonite, magnetite, manganese ore, antimony ore, tungsten ore, tin ore, celestite, etc. In the field of beneficiation of a variety of minerals, fruitful results have been achieved.
If you need equipment quotation and process flow, please feel free to Contact Us