On today's video, I'll take our barite processing line in Southeast Asia as an example to share with you how to get its high quality concentrate.
The main component of barite is barium sulfate, which has very important uses in counterweight, oil well, chemical industry and other industries. The raw barite ore has a small specific gravity and cannot meet the industrial requirements, so beneficiation must be carried out.
Common barite beneficiation methods include gravity, flotation, and magnetic separation. Here, I'll focus on the gravity separation process of barite.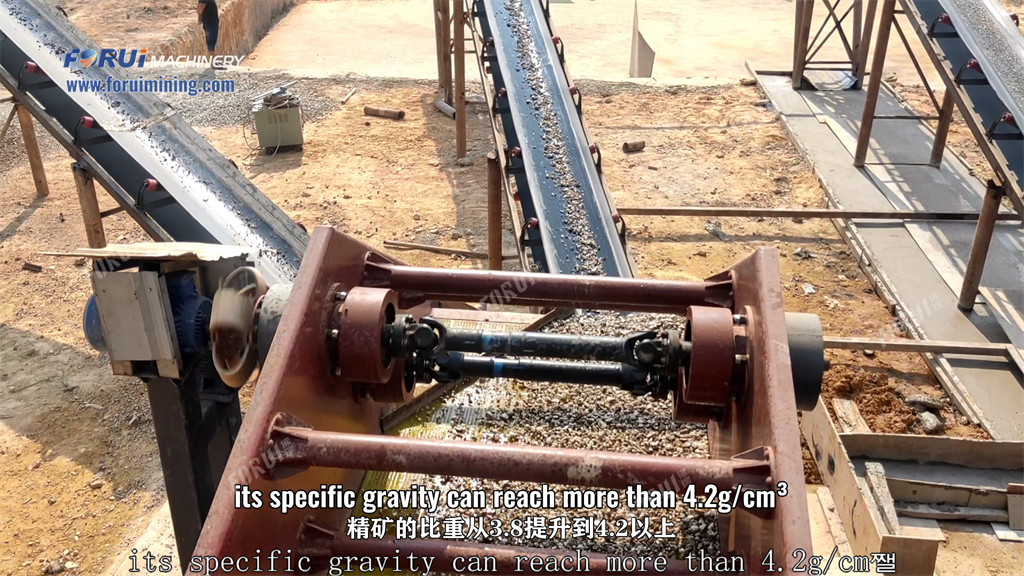 If this video is helpful to you, please like, comment, retweet and follow my channel, I'll share more useful mineral processing knowledge and projects for you.
Gongyi Forui Machinery Factory is a high-quality enterprise specializing in the production of beneficiation equipment. Over the years, it has produced gravity beneficiation, magnetic separation, flotation, and other beneficiation equipment, and has accumulated a lot of practical experience. Forui Machinery is involved in lead-zinc ore, gold ore, fluorite, barite, pyrite, hematite, limonite, magnetite, manganese ore, antimony ore, tungsten ore, tin ore, celestite, etc. In the field of beneficiation of a variety of minerals, fruitful results have been achieved.
If you need equipment quotation and process flow, please feel free to Contact Us