OVERVIEW
The batch of iron ore beneficiation equipment is produced for our customers in Southeast Asia. It contains a total of 13 production lines, and the entire concentrator capacity is as high as 1500 tons per hour.
MAIN EQUIPMENT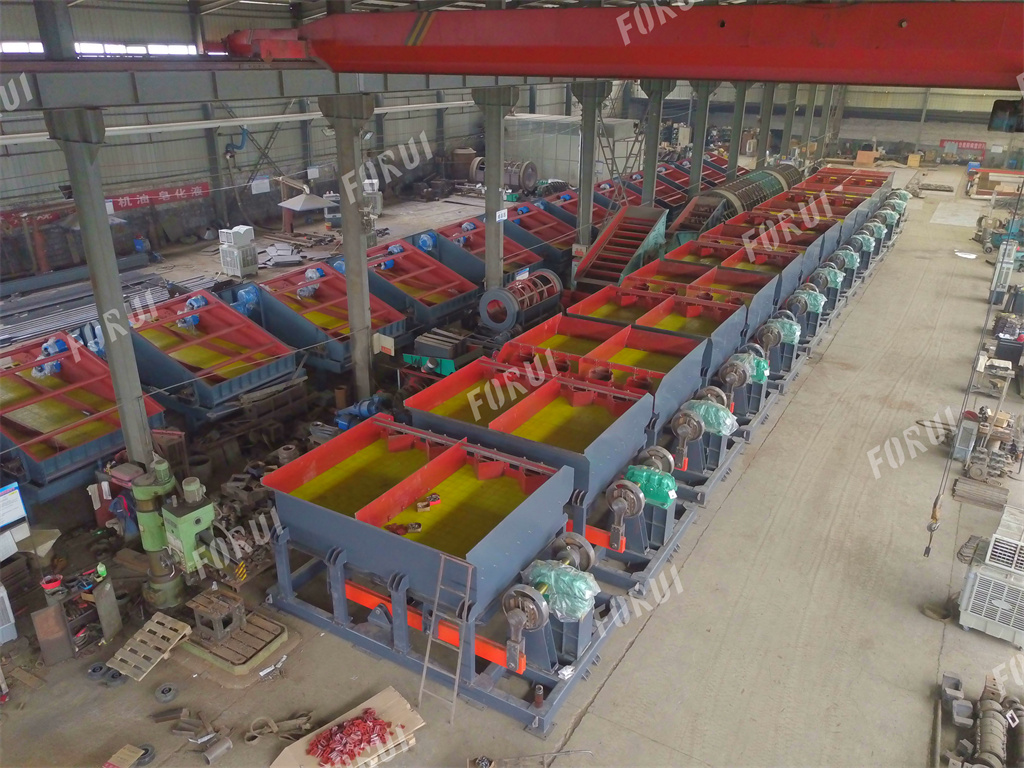 The main equipment used in the production line is the jig machine, and a single machine capacity is about 100~120 tons per hour. Its feeding size ranges from 5 to 50mm in different beneficiation systems. It's widely used in metal or non-metal gravity separation, such as fluorite, barite, gold ore, iron ore, manganese ore, etc.
FEATURES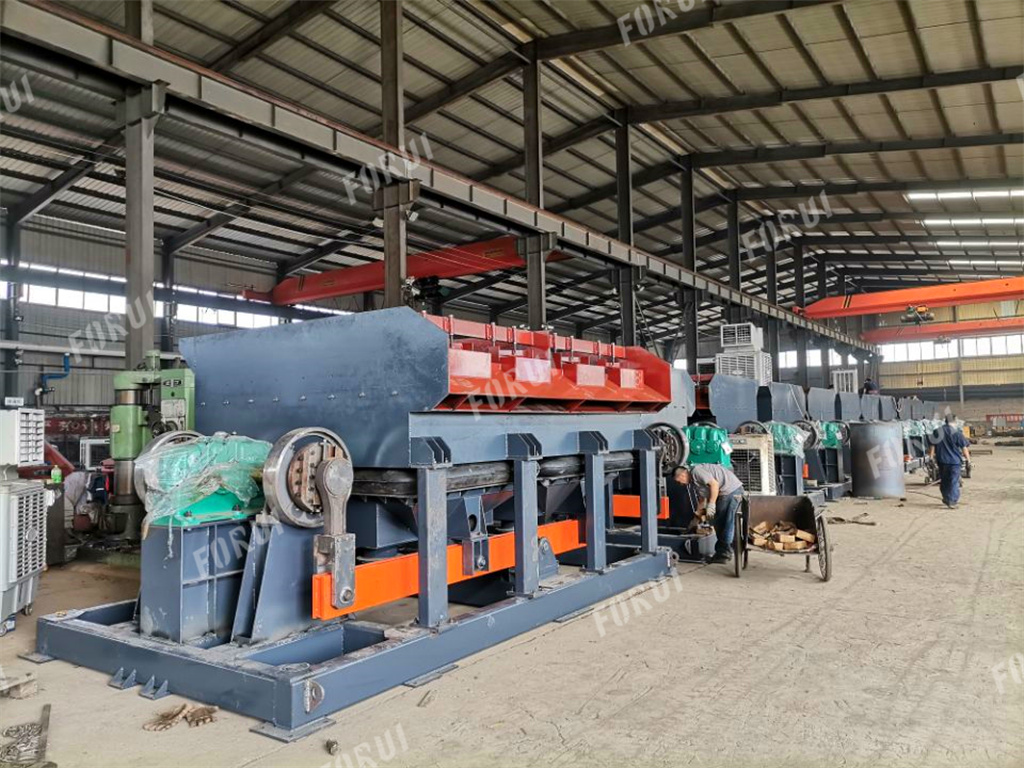 Sturdy oscillating bar can adapt to high-intensity work.
Automatic water supply system can replace water pump.
Discharge device can well control the concentrate quality.
Adjustment mechanism can adapt to various mineral processing.
EQUIPMENT OPERATION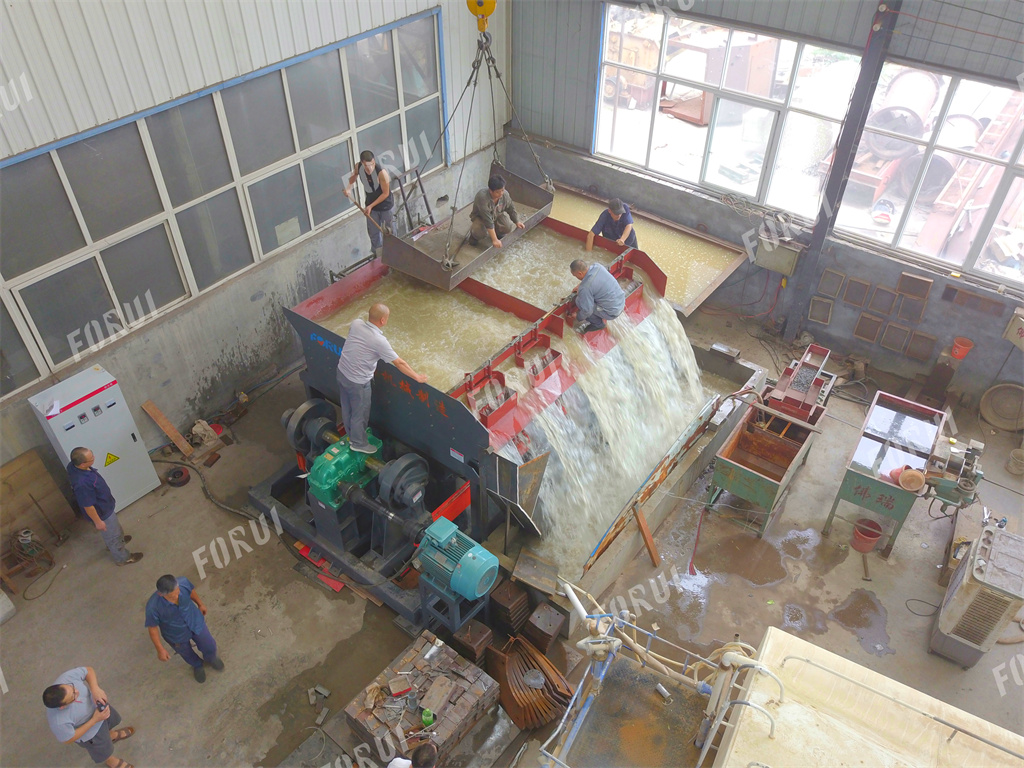 Let's take a look at the status of the jig machine when it's running.
It's a large energy-saving and high-efficiency jig concentrator developed by ourselves.
One of the most important new features is the automatic water supply system, unlike the traditional jig machine which requires a water pump (to supply water).In this way, the consumption of water and electricity is reduced by 10% and 30% respectively, and the capacity of a single machine is increased by 50%, up to 120 tons per hour. This not only saves a lot of costs but also greatly improves efficiency.
Forui jig concentrator belongs to the double-column type. It uses water as the medium to separate minerals according to the specific gravity difference. The quality of the jig concentrator we produce is better than the general industry standard.
BENEFICIATION RESULT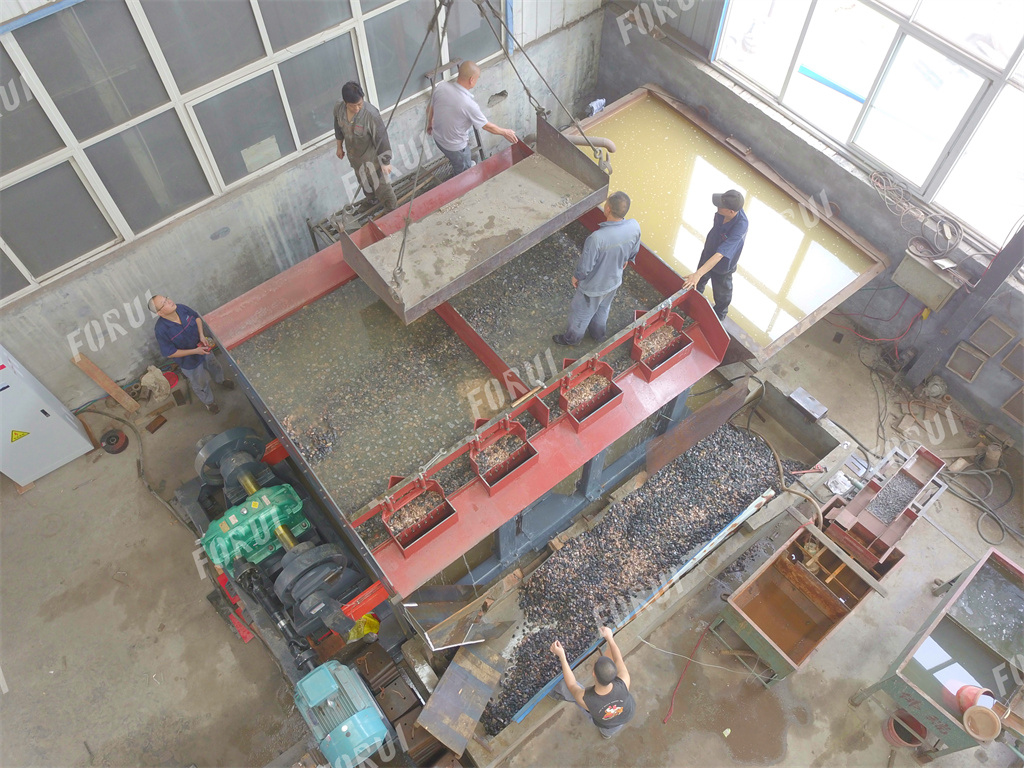 Let's stop it now and see the amazing processing results. We can clearly see that the upper layer of the beneficiation tank is black minerals with low density. At the same time, we can also see that the inside of the V-shaped plate is white minerals with high density, which is the concentrate we want.
Gongyi Forui Machinery Factory is a professional manufacturer of beneficiation equipment. Our factory has designed diamond beneficiation technology and equipment configuration for multiple diamond beneficiation plants and has a complete test platform. It can conduct beneficiation tests and design processes for customers free of charge.
If you need equipment quotation and process flow, please feel free to Contact Us