The structure of the horizontal jig concentrator includes the machine frame, the jig chamber, the jigging mechanism, and the driving mechanism.
Introduction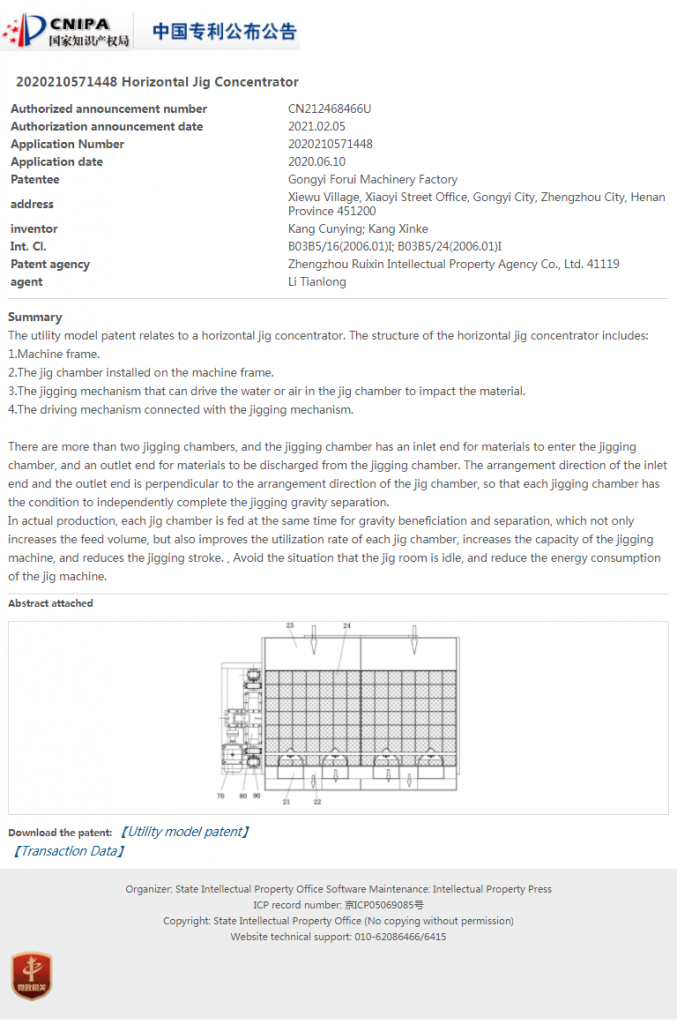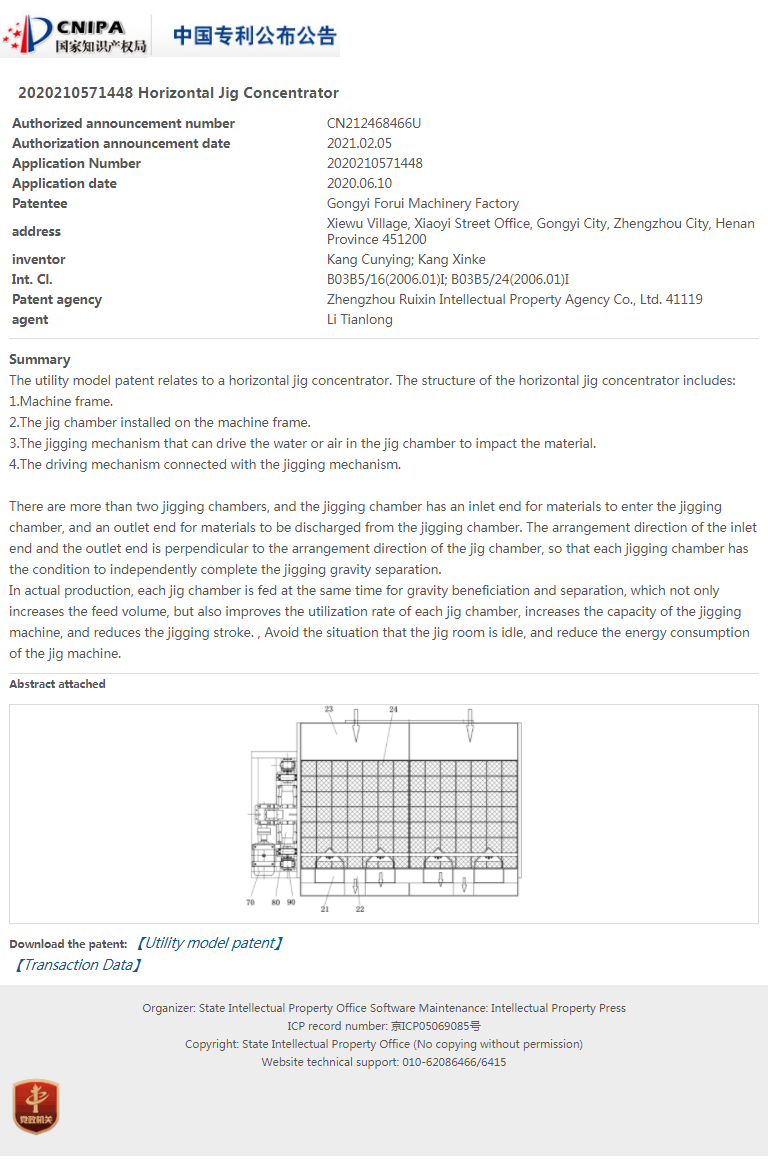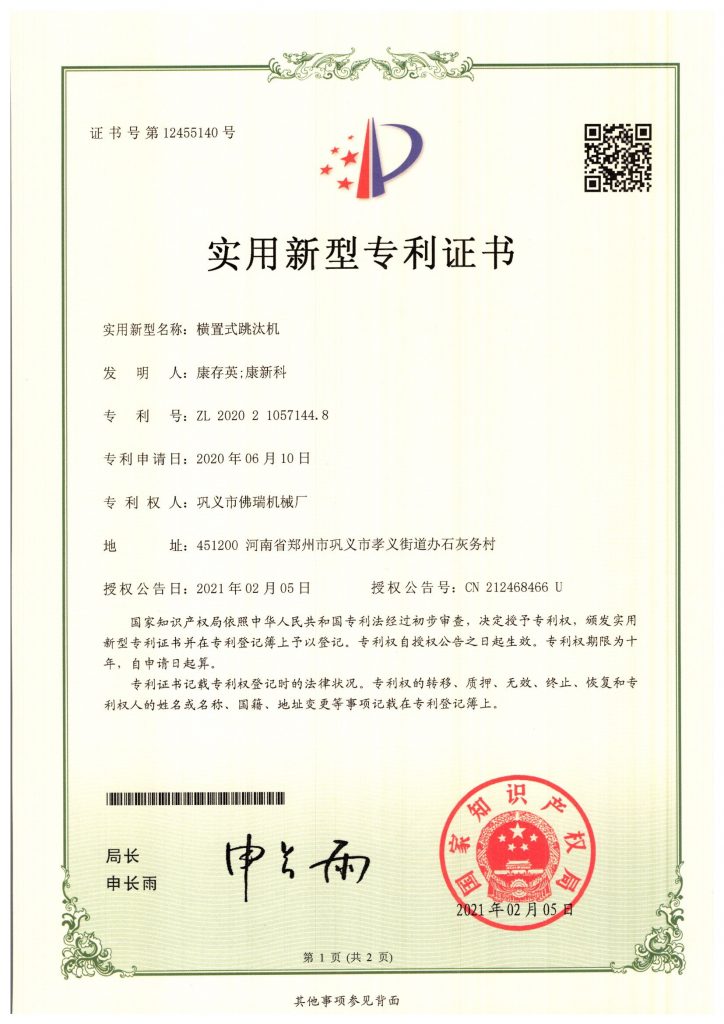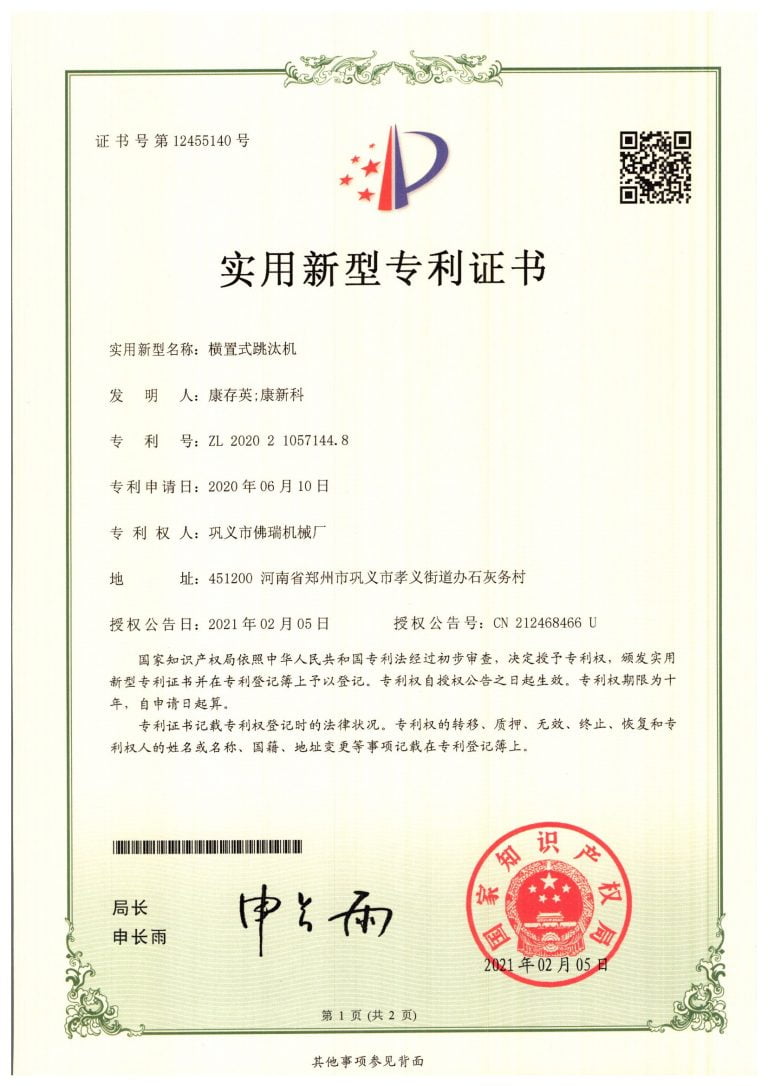 Patent Name: Horizontal Jig Concentrator
Authorization Announcement Number: CN212468466U
Authorization Announcement Date: 2021.02.05
Application Number: 2020210571448
Application Date: 2020.06.10
Patentee: Gongyi Forui Machinery Factory
Abstract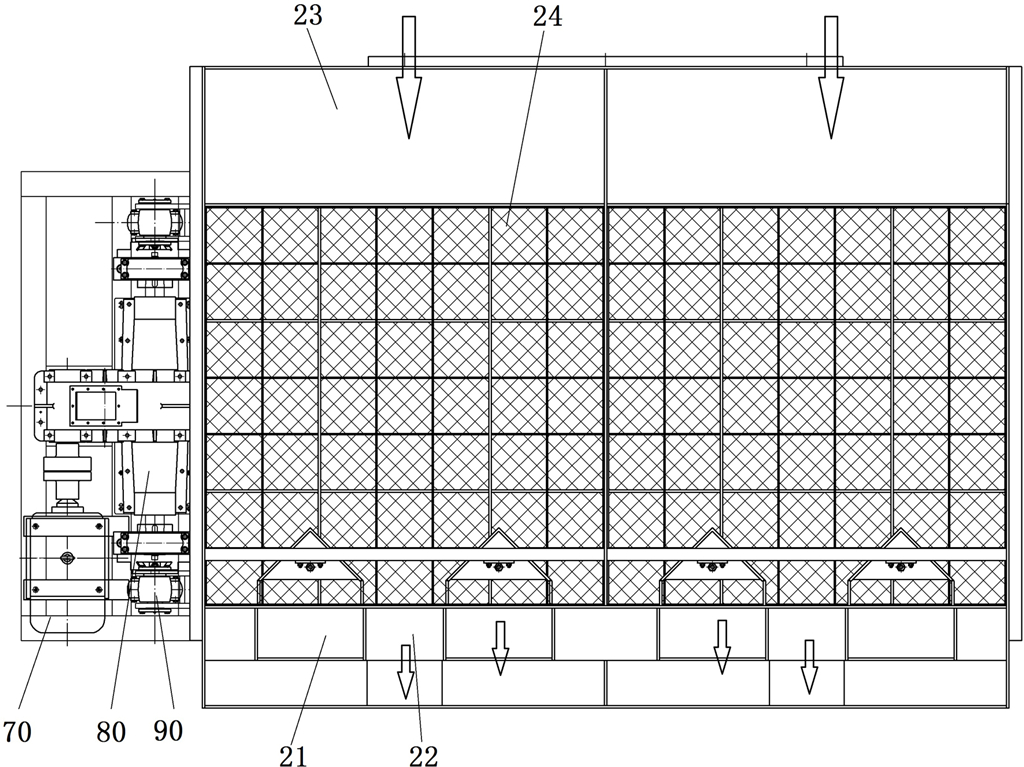 The utility model patent relates to a horizontal jig concentrator. The structure of the horizontal jig concentrator includes:
Machine frame.
The jig chamber installed on the machine frame.
The jigging mechanism can drive the water or air in the jig chamber to impact the material.
The driving mechanism connected with the jigging mechanism.
There are more than two jigging chambers, and the jigging chamber has an inlet end for materials to enter the jigging chamber, and an outlet end for materials to be discharged from the jigging chamber. The arrangement direction of the inlet end and the outlet end is perpendicular to the arrangement direction of the jig chamber, so that each jigging chamber has the condition to independently complete the jigging gravity separation.
In actual production, each jig chamber is fed at the same time for gravity beneficiation and separation, which not only increases the feed volume, but also improves the utilization rate of each jig chamber, increases the capacity of the jigging machine, and reduces the jigging stroke. , Avoid the situation that the jig room is idle, and reduce the energy consumption of the jig machine.
Reference
China State Intellectual Property Office: http://epub.cnipa.gov.cn/certifdesc.action?strWhere=CN212468466U