Introduction
Hey guys. My name is Asa with Forui Machinery. And on today's video, We're gonna show you our spiral washers that we are waiting for delivery.
The material used for the spiral blades is manganese steel, with a thickness of up to 4 centimeter. That's why it has a long service life. Its capacity can reach up to 300 tons/hour. These two spiral washers are specially customized equipment for Taiwanese customers. They are mainly used to clean contaminated soil.
Forui Spiral Washers come standard with adjustable weirs at the overflow openings that permit the change in water depth, and can in turn affect the quality of the washed products.
The spiral washer is suitable for the washing process before the beneficiation of iron ore, manganese ore, barite, and others with high mud content. They are mainly used for mixing, washing, separating, and desliming of minerals.
In addition, it's also suitable for the cleaning of engineering stones such as buildings and power stations.
Structure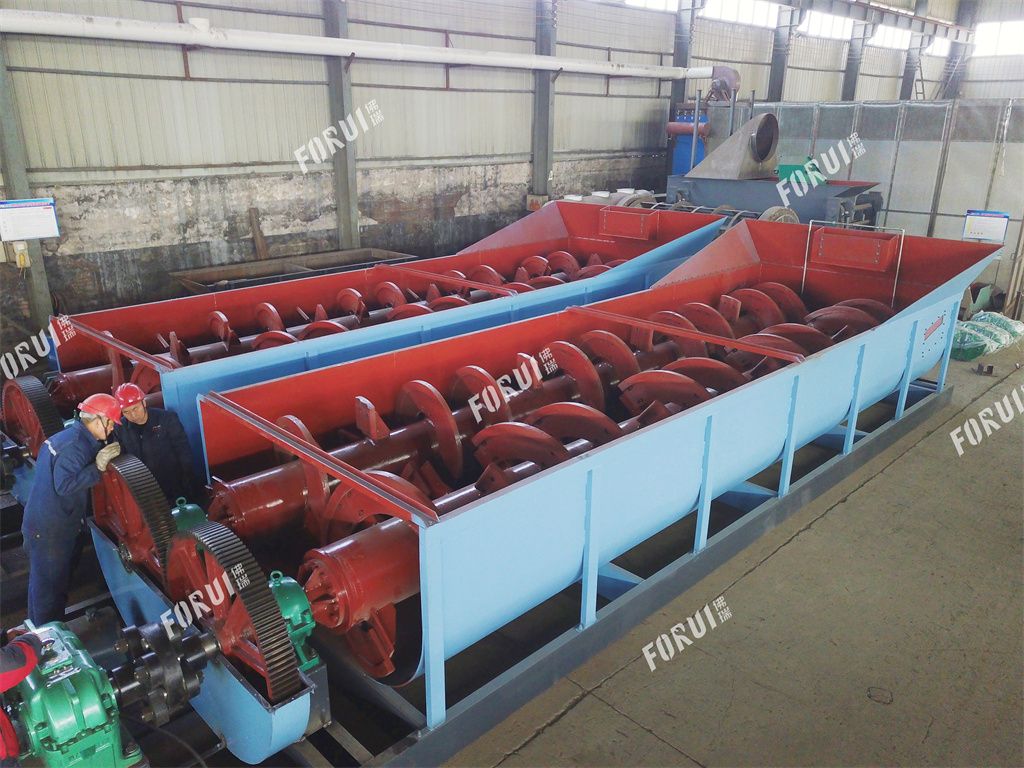 Principle
The ore with a mud content of more than 20% is stirred and scrubbed in a spiral in the washing machine to achieve the purpose of separating the ore from the mud. The washed ore is discharged from the discharge port, and the muddy water is discharged from the tailing end. The equipment is matched with the drum washing machine, and the desliming effect of difficult-to-wash ore is very good.
Application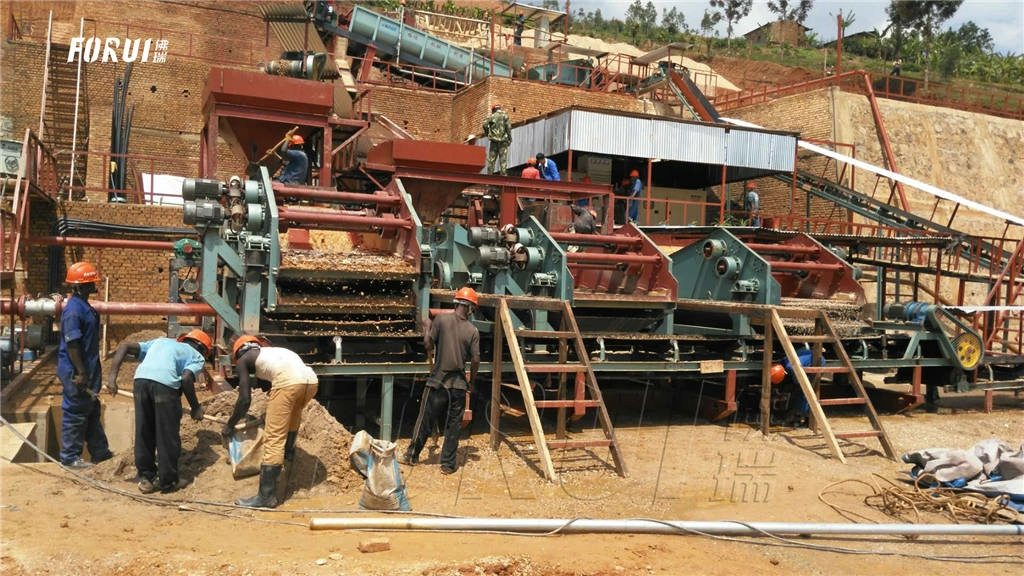 Advantage
The spiral washer has the advantages of large processing capacity, good cleaning effect, sturdiness and durability, and low maintenance cost. It is the ideal equipment for mining, steel, chemical, and other enterprises.
Gongyi Forui Machinery Factory is a professional manufacturer of beneficiation equipment. Our factory has designed diamond beneficiation technology and equipment configuration for multiple diamond beneficiation plants and has a complete test platform. It can conduct beneficiation tests and design processes for customers free of charge.
If you need equipment quotation and process flow, please feel free to Contact Us