Overview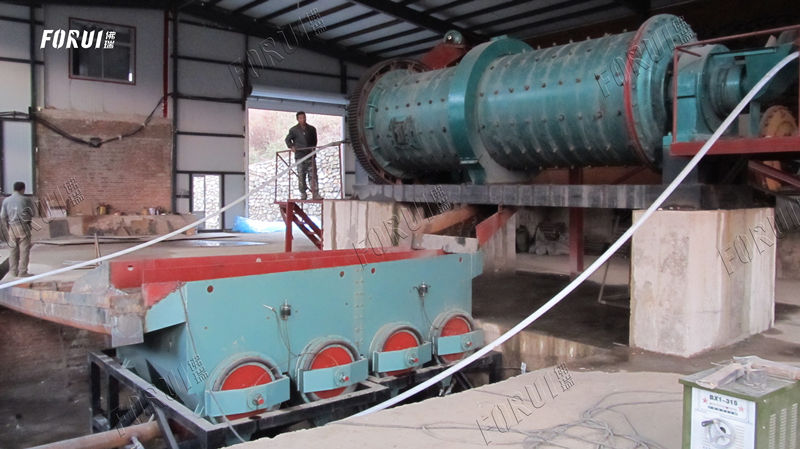 The beneficiation process of pyrite is relatively simple. Generally, a good beneficiation index can be obtained by simple crushing and the method of gravity beneficiation. Today we introduce to you a pyrite beneficiation process and equipment configuration with a daily processing capacity of 200 tons for reference.
Gravity beneficiation process
The beneficiation of pyrite is based on gravity beneficiation, and there are also examples of using flotation to treat pyrite. However, considering environmental protection, energy-saving, high efficiency, and other factors, gravity beneficiation is usually the most ideal, economical, and effective method for pyrite beneficiation. The following is the process flow chart of processing 200 tons of pyrite per day: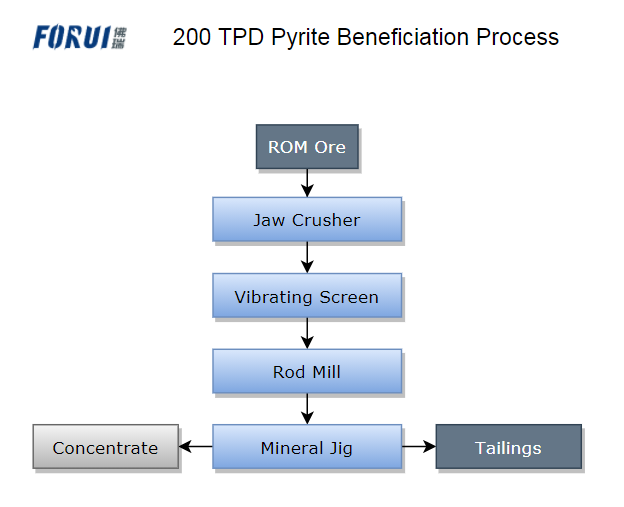 First, the large ore of the original ore is crushed to small pieces by a jaw crusher and then fed into the silo through a belt conveyor. An electromagnetic vibrating feeder is installed under the silo, and the crushed materials are evenly fed into the rod mill for ore grinding. The product after grinding by the rod mill is fed into the jig for gravity separation, and the final concentrate and tailings can be obtained in one separation. The recovery rate of gravity beneficiation is high, and the grade of concentrate meets the requirements of customers.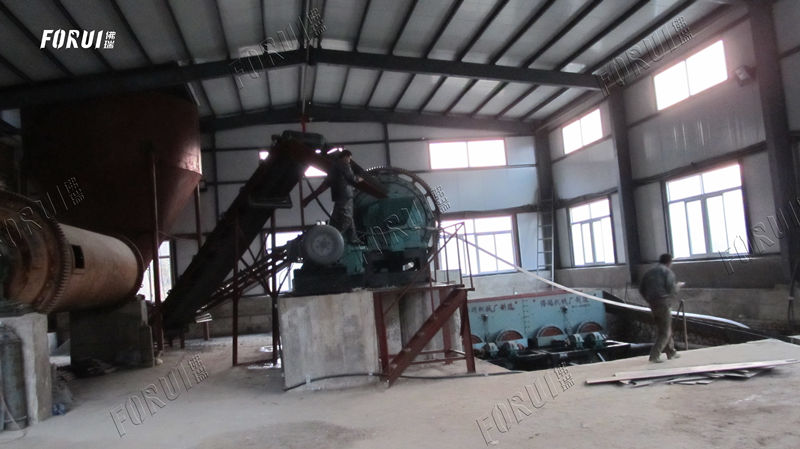 Device Configuration
A simple and practical jaw crusher is used for ore crushing. Using a jaw crusher to crush pyrite ore has the advantages of high efficiency, energy-saving, large crushing ratio, and low loss. Therefore, the first crushing process of pyrite beneficiation basically uses a jaw crusher.
Grinding equipment adopts rod mills with high output, uniform product size, and low loss to grind the ore. The rod mill has uniform discharge particle size, convenient adjustment, and high output of a single device. The particle size of the grinding products of the rod mill meets the requirements of the jig for gravity beneficiation, so the rod mill is widely used in the field of pyrite beneficiation.
The beneficiation equipment adopts the common gravity beneficiation equipment jig. The jig machine has the advantages of high efficiency, energy-saving, and environmental protection. At the same time, its processing capacity is large and the recovery rate is high. It is the most ideal equipment for the gravity beneficiation of pyrite at present. For pyrite concentrators with a daily processing capacity of about 200 tons, a bottom-moving jig can be used. The equipment has a compact structure, small floor space, and large processing capacity per unit area. It is an ideal choice for small and medium-sized pyrite concentrators.
The equipment configuration of the pyrite beneficiation plant with a daily processing capacity of 200 tons:

Gongyi Forui Machinery Factory is a professional manufacturer of mineral processing equipment. The factory produces complete sets of mineral processing equipment such as jigs, magnetic separators, flotation machines, etc., and designs mineral processing flow and equipment configuration for customers. If you have any questions, please feel free to contact us. Contact number: +8618026978087.