OVERVIEW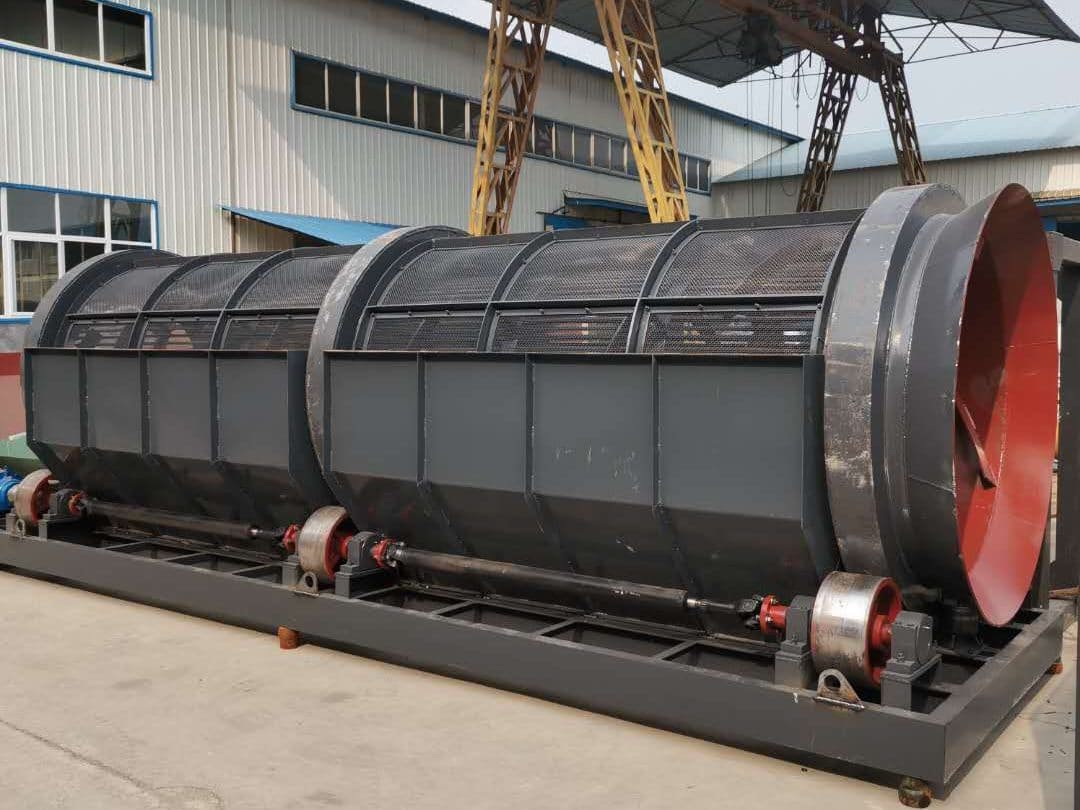 Alluvial gold are deposited on mountainsides, riverbeds, lakes and seashore places, forming certain enrichment. Those with industrial mining value are called Alluvial gold. The monomer of the gold deposit has a high degree of dissociation, so the primary purpose of gold selection can be achieved simply by using the trommel screen to screen out the large waste rock without gold, and the gold deposit will be deposited on the adhesive gold cloth.
PRINCIPLE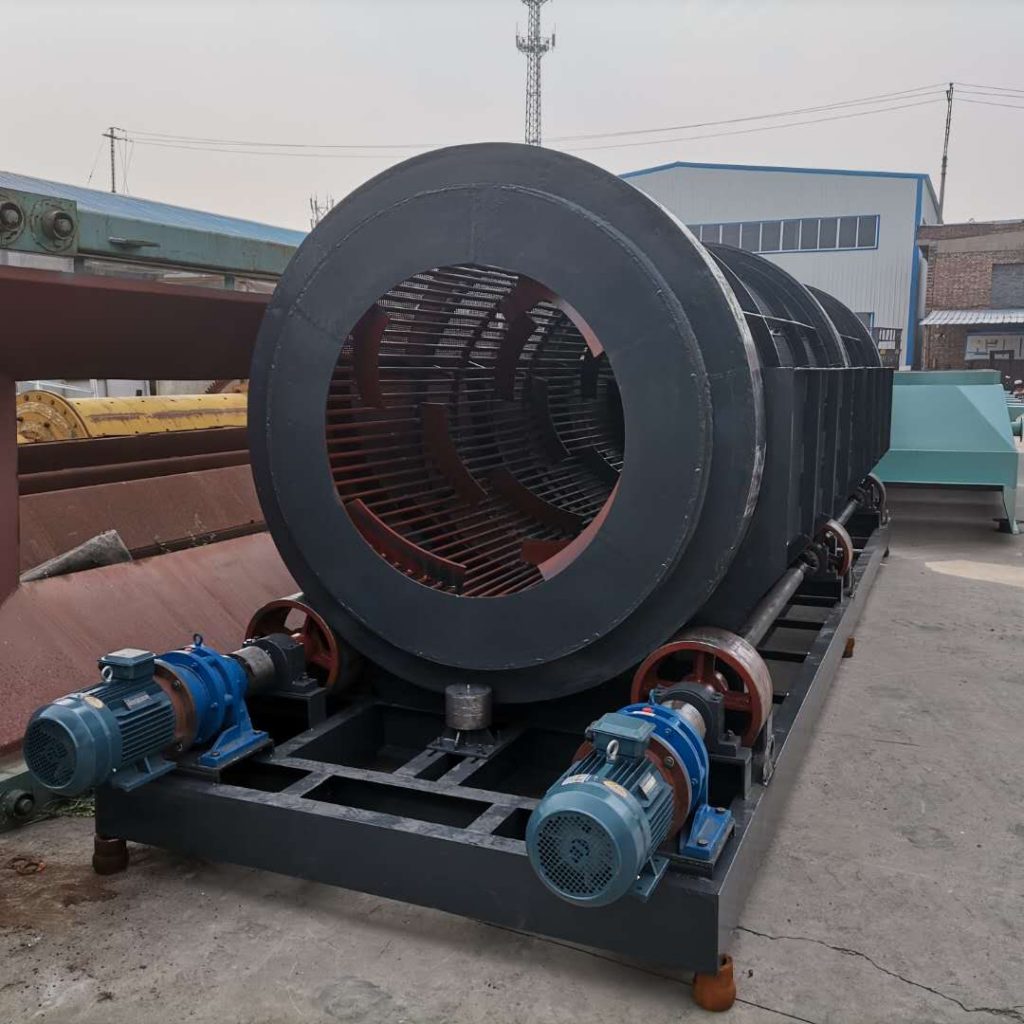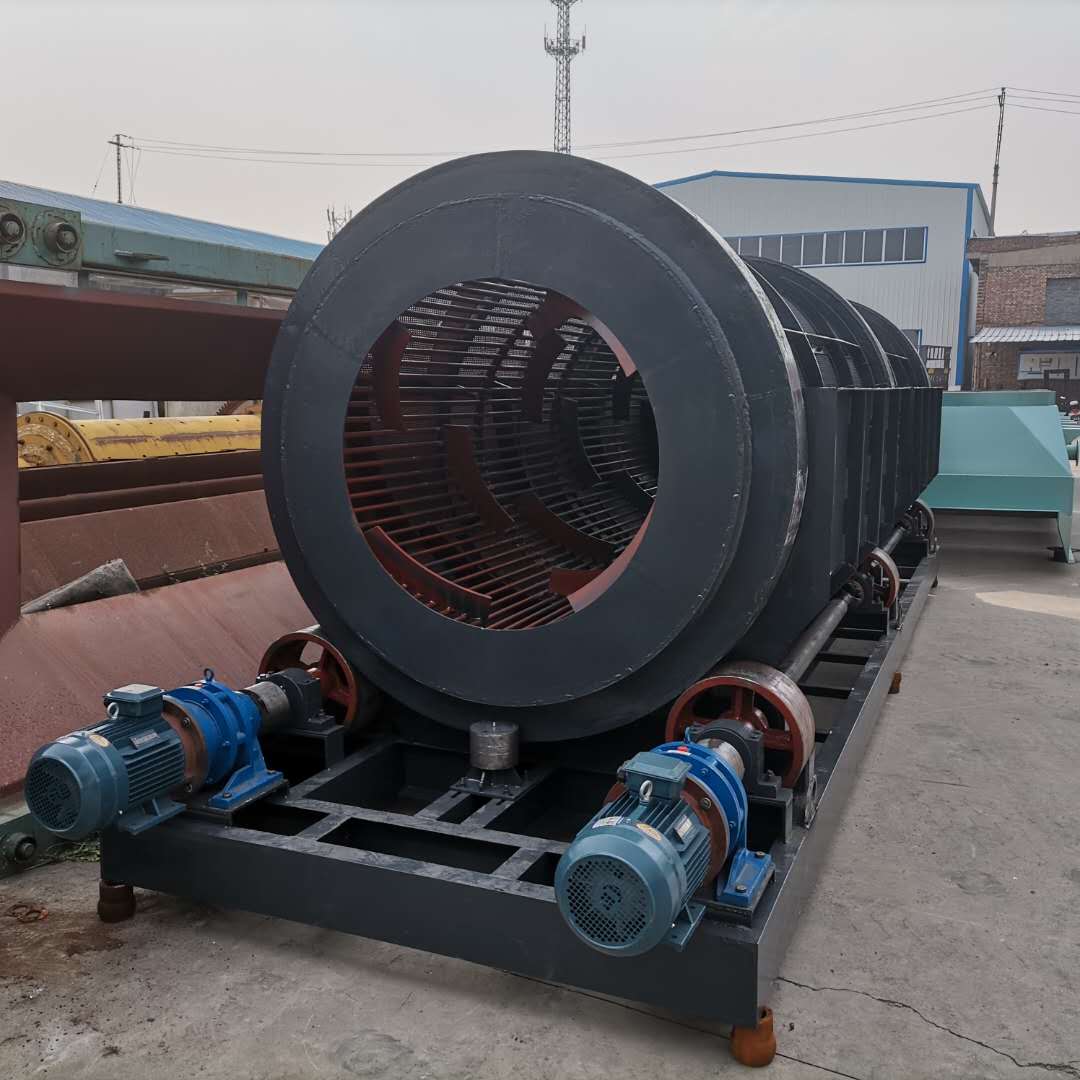 Trommel screen, is a commonly used screen in mineral processing, through the continuous rotation of the screen body, you can throw large pieces of waste rock, greatly improving the next step of separation operation. When the trommel screen is working, the motor connects the reducer with the roller device through the coupling and drives the roller device to rotate around its axis. The material will roll over and be screened out one by one through the screen of different mesh. The material stuck in the screen hole can also be ejected to prevent clogging.
FEATURES AT A GLANCE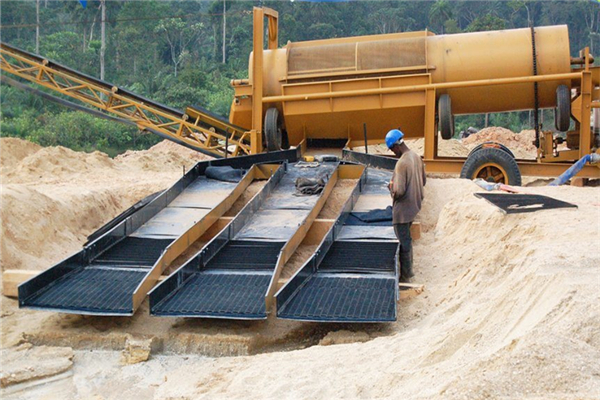 using rolling conveying principle, small friction coefficient, light wear, screen hole is not blocked.
the drum support adopts the whole through-shaft structure, stable operation, no vibration, low noise.
trommel screen fittings adopt split design, simple structure, quick replacement and maintenance.
the trommel screen is safe and reliable operation, with small power, low energy consumption, energy-saving effect is obvious.
One-time investment, small investment capital, large handling capacity, especially high recovery.
Sand gold mines with a content of 0.02 grams of gold per ton can also have good returns.
The trommel screen is light in weight, more suitable for mobile operation, and extremely convenient for mining anywhere.
Gongyi Forui machinery factory, founded in 1986. We are one of the leading suppliers of beneficiation equipments in Asia. Don't hesitate to Contact Us, if you have any question of beneficiation. And welcome to visit our company. Gongyi Forui Machinery Factory dedicated to serve you!