Overview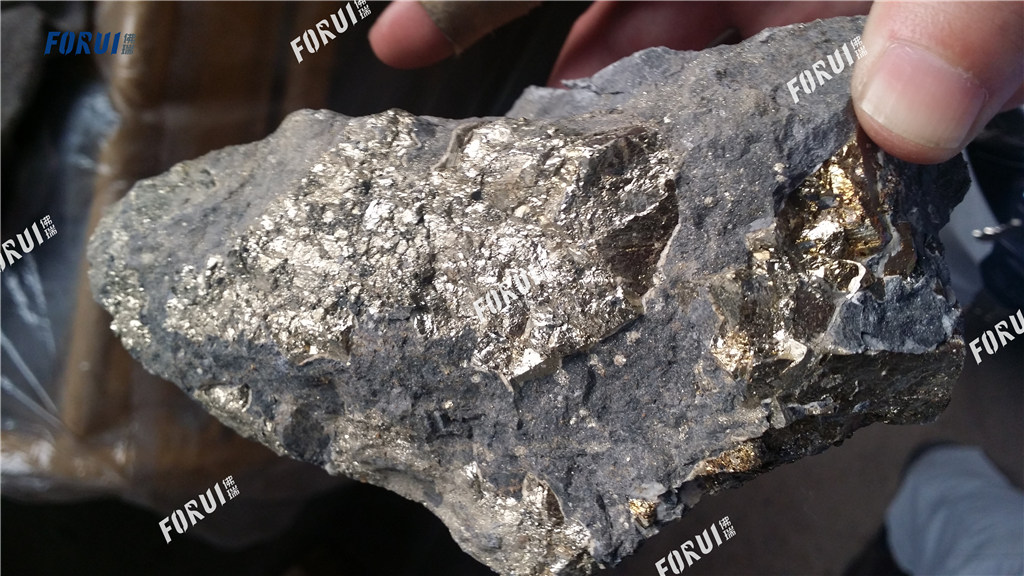 The beneficiation methods of pyrite mainly include gravity beneficiation and flotation, so the beneficiation process is also divided into gravity beneficiation process and flotation process. The gravity beneficiation process is mainly used to process the beneficiation and purification of coarse-grained embedded pyrite. Here is a brief introduction to the process flow of pyrite gravity beneficiation for reference!
Schematic Diagram of Pyrite Gravity Beneficiation Process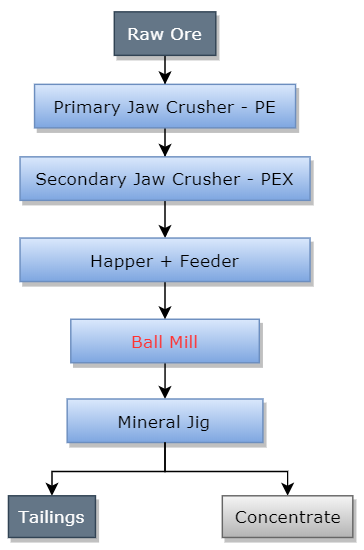 Brief Introduction of Pyrite Gravity Beneficiation Process
The raw pyrite ore is crushed by a jaw crusher to the best feed size of the rod mill, and then transported to the rod mill by a conveyor for grinding, so that the pyrite and waste rock are separated, and the ground product directly enters the jigger Gravity beneficiation, concentrates and tailings can be obtained after one beneficiation.
The process flow uses a rod mill for grinding. The discharge particle size of the rod mill can be adjusted and the processing capacity is large. Pyrite is not easy to be excessively crushed during the grinding process, which is beneficial to improve the beneficiation effect and efficiency of the gravity beneficiation process.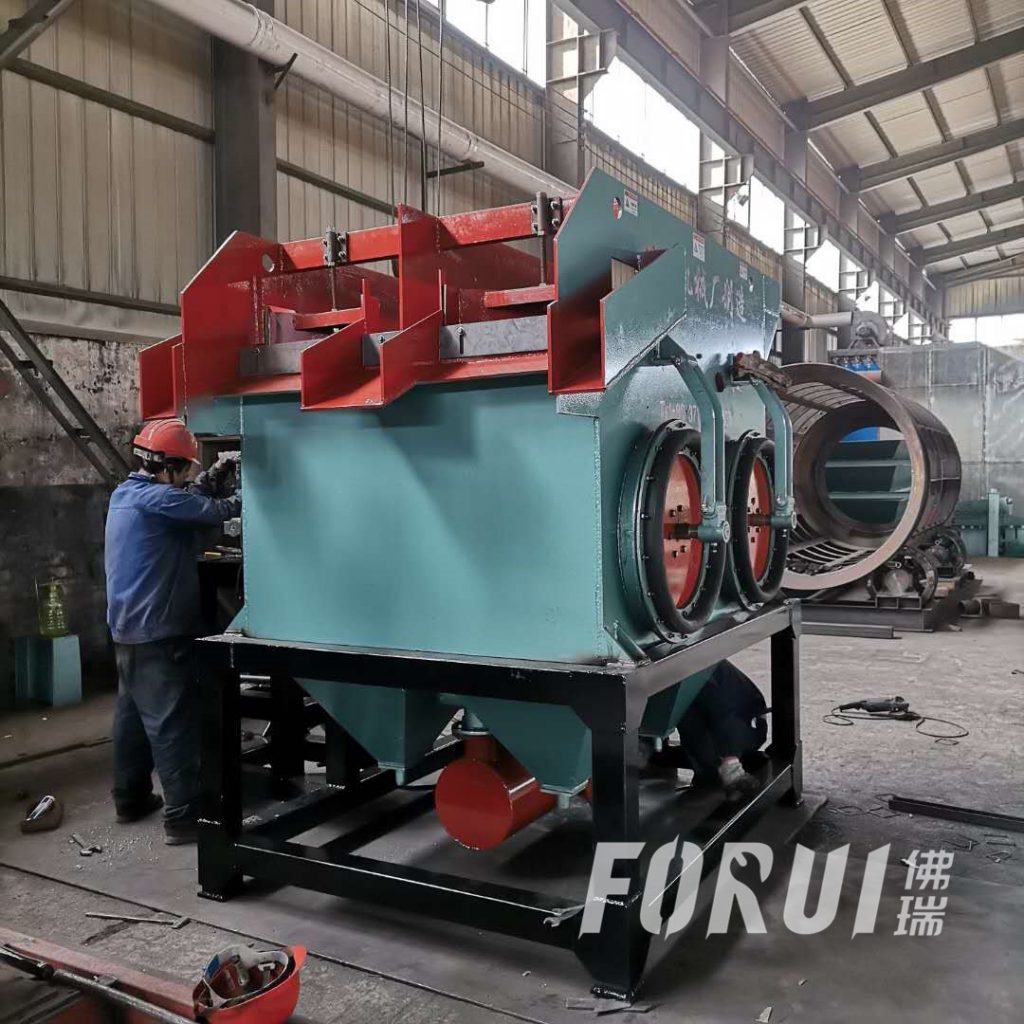 According to the granularity of the pyrite inlay, the corresponding jig machine can be used. If the granularity of the inlay is finer, you can use the LTA, 6109 jig machine, if the granularity of the inlay is larger, you can use the AM30, FRT16-2 jig machine.
Gongyi Forui Machinery Factory is a high-quality enterprise specializing in the production of beneficiation equipment. Over the years, it has produced gravity beneficiation, magnetic separation, flotation, and other beneficiation equipment, and has accumulated a lot of practical experience. Forui Machinery is involved in lead-zinc ore, gold ore, fluorite, barite, pyrite, hematite, limonite, magnetite, manganese ore, antimony ore, tungsten ore, tin ore, celestite, etc. In the field of beneficiation of a variety of minerals, fruitful results have been achieved.
If you need equipment quotation and process flow, please feel free to Contact Us