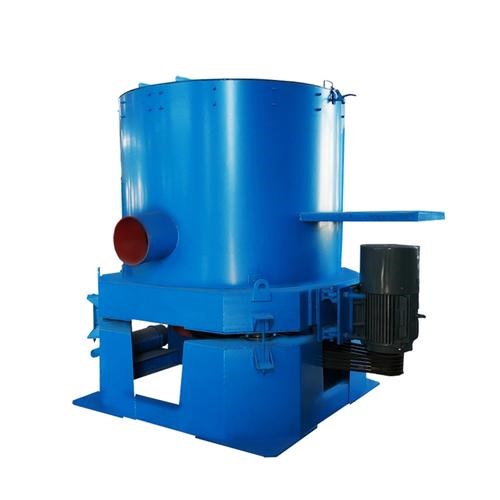 In addition to the use of sluice box to recover placer gold, we can also use a centrifugal concentrator.
Centrifugal concentrator refers to the equipment for gravity separation of ore particles in the centrifugal field. It is one of the high-efficiency gravity concentrators. According to records, the earliest industrial centrifugal concentrator was the Henty concentrator, patented in 1888 and used in gold mines in California, USA.
Centrifugal concentrator is a gravity concentrator based on centrifugal principle. Pulp by feed points pocket after feeding mouth two into the drum on the inner wall of pulp with high-speed rotary drum, in high intensive gravity, smaller than major mineral (placer gold), and the proportion of mineral (gravel) gravity difference is greatly magnified, which makes the separation between light and heavy mineral more easily than natural gravity.
The specially designed material bed retaining structure can keep the loose state under the interaction of fluidized water and interference settlement. Under the above conditions, the heavy mineral particles (placer gold) can replace the light mineral particles (gravel) in the separation bed and remain, and the light mineral particles (gravel) will be discharged as tailings, so as to realize the separation of mineral particles according to specific gravity.
Gongyi Forui machinery factory, founded in 1986. We are one of the leading suppliers of beneficiation equipments in Asia. Don't hesitate to Contact Us, if you have any question of beneficiation. And welcome to visit our company. Gongyi Forui Machinery Factory dedicated to serve you!