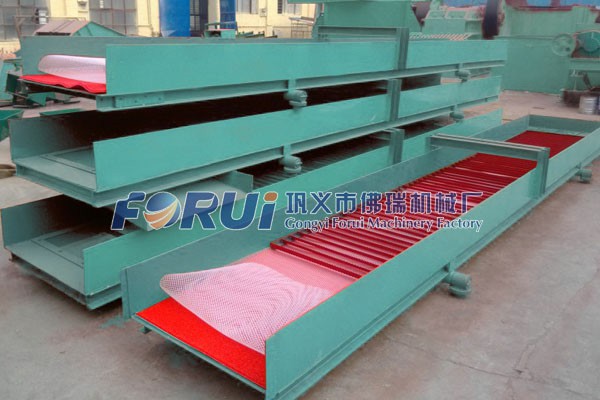 The sluice box gold ore processing is a method of gold ore processing in the sluice box with the help of inclined water flow. In the 1970s, various types of sluice boxes were the main equipment for gold ore processing and were widely used. Now they are still used in many gold ore processing plants. Now, the movable sluice box has replaced the original sluice box, and the vibrating, shaking, and pulsating sluice box has been developed. The shape has developed from the original strip shape to a tapered shape, a spiral shape, a multi-headed spiral shape, and many other forms.
The sluice box sorting equipment can be divided into the fixed sluice box, vibrating sluice box, sluice box screen, movable mechanical sluice box, and reversible sluice box, etc. The sluice box is divided into a shallow filling sluice box (small sluice box) and a deep filling sluice box according to the operating system. The former is used for sorting placer gold ore with a particle size less than 16mm, and the latter is suitable for large-grain placer gold ore, and the feed size can reach 50-100mm.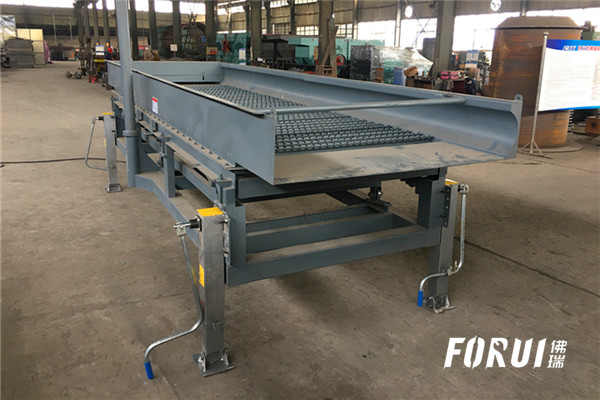 The catching surface of the sluice box is divided into two types: hard and soft. The hard cladding is grid strips of various shapes, and the soft cladding is felt patterned rubber, and woolen padding. The maximum particle size of the placer selected by the soft-clad sluice box shall not exceed 1~2mm.
The recovery rate of gold ore processing by the sluice box mainly depends on the amount of ore fed in units of area or width, slurry concentration, sluice box inclination, groove surface characteristics, gold content, and particle size composition of the selected materials.
The vibrating sluice box is an improved type of the fixed sluice box, forming a composite gold ore processing force field, which can loosen the mineral material through strong vibration, which is beneficial to strengthen the recovery of gold.
Gongyi Forui Machinery Factory is a high-quality enterprise specializing in the production of beneficiation equipment. Over the years, it has produced gravity beneficiation, magnetic separation, flotation, and other beneficiation equipment, and has accumulated a lot of practical experience. Forui Machinery is involved in lead-zinc ore, gold ore, fluorite, barite, pyrite, hematite, limonite, magnetite, manganese ore, antimony ore, tungsten ore, tin ore, celestite, etc. In the field of beneficiation of a variety of minerals, fruitful results have been achieved.
If you need equipment quotation and process flow, please feel free to Contact Us