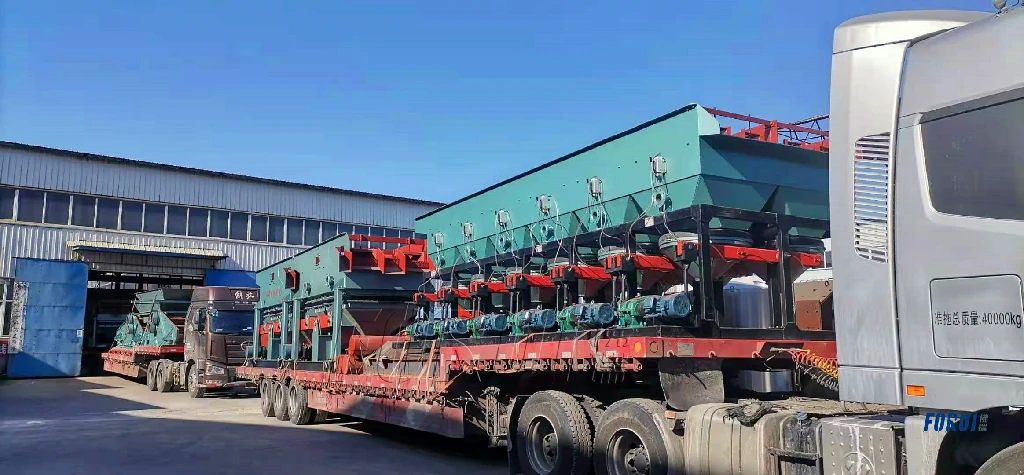 At the beginning of the new year, today is our another shipment of fluorite processing equipments since New Year's Day 2021. Customers have had a cooperative relationship with us for more than ten years and have ordered our ore dressing equipments many times.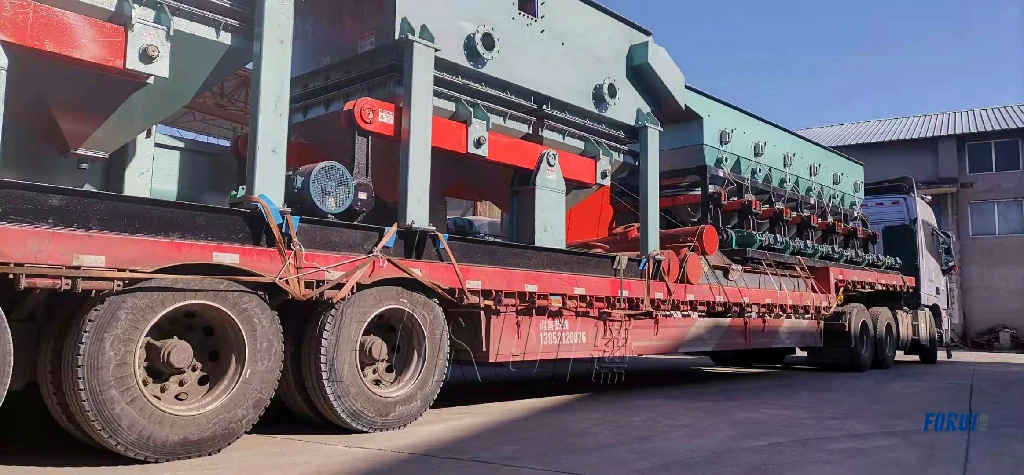 The customer's order this time is to build a fluorite ore dressing plant in Mongolia with a processing capacity of 100~120 tons per hour. The overview of the project is as follows:
Location: Mongolia
Main Equipment: crushers, vibrating screens, jig concentrators and dewatering screens, etc.
Processing Capacity: 100~120 TPH
Concentrate Output: 50 TPH
Process: gravity beneficiation process
The services we provide to customers include: mineral processing process design, infrastructure blueprint design, equipments manufacturing, on-site equipment installation and commissioning, and complete after-sales services.
Wish the fluorite processing equipments arrived on time and went into production smoothly.
Gongyi Forui Machinery Factory, founded in 1986. We are one of the leading suppliers of gold wash plant equipments in Asia. Don't hesitate to Contact Us, if you have any question of beneficiation. And welcome to visit our company. Gongyi Forui Machinery Factory dedicated to serve you!