Overview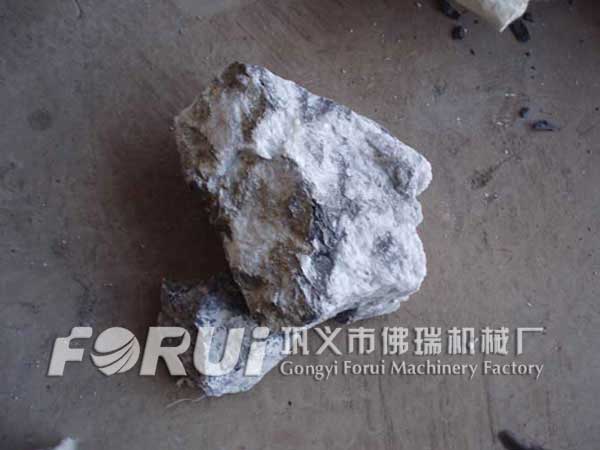 The main ingredient of lapis lazuli is strontium sulfate, which is mainly used in the manufacture of strontium carbonate and the production of television picture tube glass. However, the original celestite cannot be directly used in industrial production because its grade content cannot meet the industrial requirements, and it must be used after beneficiation and purification. The beneficiation of celestite is divided into flotation and gravity beneficiation. Here we introduce the gravity beneficiation of celestite and the celestite beneficiation equipment.
Celestite Beneficiation Principle
The specific gravity of celestite is 3.9-4.0, which has obvious density difference from ordinary gangue. Therefore, the celestite ore with high monomer dissociation degree and large ore distribution can be purified by gravity beneficiation method. Gravity beneficiation is based on the difference in specific gravity between useful minerals and waste rock for beneficiation and purification. The specific gravity of lapis lazuli is larger, and the specific gravity of waste rock is smaller. Celestite and waste rock are re-layered according to the density in the vertical alternating current, and finally lapis lazuli with a larger specific gravity and waste rock with a smaller specific gravity are obtained. This process is the process of gravity beneficiation or jig beneficiation. Through this process, waste rock can be thrown away and the celestite ore can be enriched. It has high beneficiation efficiency, good beneficiation effect, and does not cause any pollution to the environment, which is very suitable for most celestite concentrators.
Celestite beneficiation equipment is mainly flotation equipment and gravity beneficiation equipment. Flotation equipment is the use of flotation methods and equipment to purify useful minerals. This equipment has huge investment, high operating costs, and pollution to the environment. Therefore, the application of flotation in celestite beneficiation is only It is limited to large-scale celestite concentrators, or celestite mines with finer grain size that cannot be used for gravity beneficiation.
Celestite Mineral Processing Equipment
Flotation equipment mainly includes crushers, ball mills, classifiers, mixing drums, flotation machines, etc. Gravity beneficiation equipment mainly includes crushers, vibrating screens, fine crushers, jigs, dewatering screens, and other equipment. The following picture shows the production site of the celestite beneficiation equipment of Forui Machinery: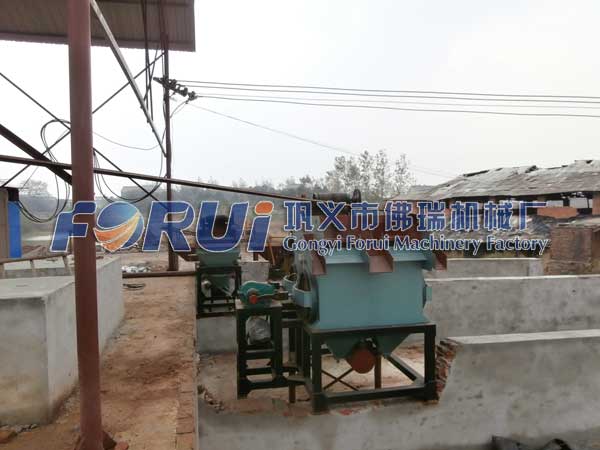 Among celestite beneficiation equipment, although gravity beneficiation equipment has many advantages, not all celestite ore can be purified by the gravity beneficiation method. The difference in ore properties determines its beneficiation method and process. In order to ensure the benefits of every investor, Gongyi Forui Machinery Factory recommends that customers bring their own 30 kg celestite samples to our company for beneficiation testing. We design the beneficiation process and equipment configuration based on the test results.
Gongyi Forui Machinery Factory is a high-quality enterprise specializing in the production of beneficiation equipment. Over the years, it has produced gravity beneficiation, magnetic separation, flotation, and other beneficiation equipment, and has accumulated a lot of practical experience. Forui Machinery is involved in a lead-zinc ore, gold ore, fluorite, barite, pyrite, hematite, limonite, magnetite, manganese ore, antimony ore, tungsten ore, tin ore, celestite, etc. In the field of beneficiation of a variety of minerals, fruitful results have been achieved.
If you need equipment quotation and process flow, please feel free to Contact Us