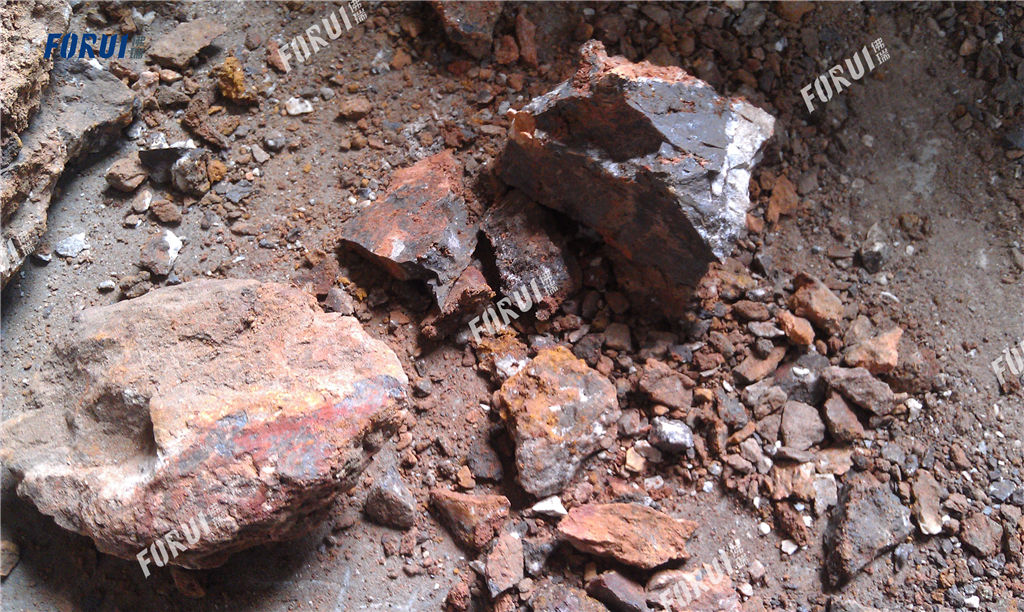 Overview
The processing sequence consisting of crusher and screening machine is called the crushing and screening process. The crushing process generally includes crushing, pre-screening and inspection screening steps, and if necessary, it also includes ore washing or pre-dressing operations. A crushing operation and a screening operation form a crushing section, and each crushing section is combined to form a crushing and screening process. Which process should be used by the concentrator should be decided according to the specific conditions. Some crushing and screening processes commonly used in concentrators are now introduced.
1. Two-stage Crushing Process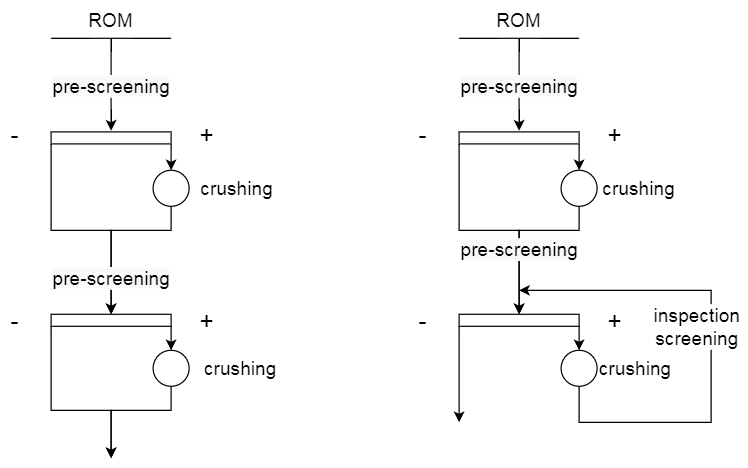 The two-stage crushing process has two forms: two-stage open circuit and two-stage one closed circuit.
In medium and small iron ore concentrators, two-stage crushing processes are generally used. This process can be used when the size of the raw ore is small or the required crushing is small. If the granularity of the crushed product is not strict, the open circuit process can be used. Otherwise, a closed-circuit process should be used. However, when the closed-circuit process is adopted, the configuration of the equipment will become more complicated due to the addition of inspection and screening.
2. Three-stage Crushing Process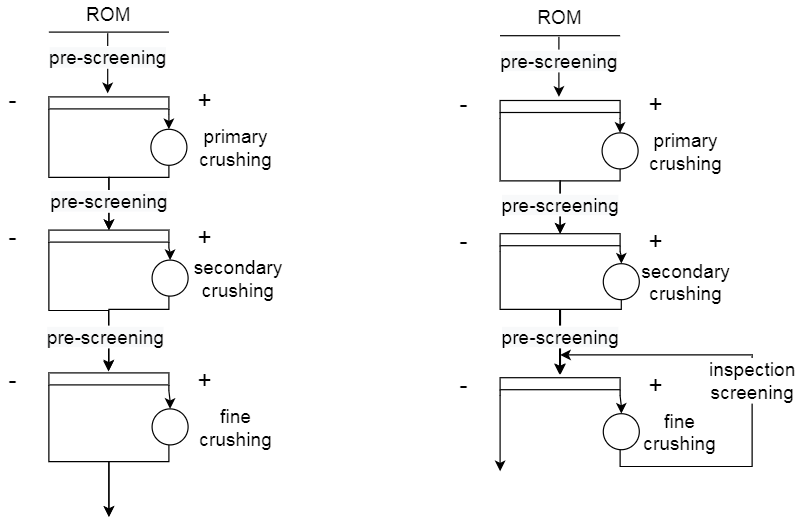 The basic forms of the three-stage crushing process are: three-stage open circuit and three-stage one closed circuit.
The three-stage open circuit process is used to process argillaceous iron ore with high water content and large and medium-sized iron ore concentrators that are prone to produce a large amount of quartz dust ore. Its advantage is that it can simplify the equipment configuration of the crushing workshop and reduce the capital construction investment. The disadvantage is that the product has a large particle size and the particle size control is not strict. The three-stage closed-circuit process is used as a preparation operation for grinding. Whether it is iron ore mined underground or open-pit, as long as the raw ore contains not high mud content, it can work effectively. Therefore, this process is a crushing process widely used in large and medium-sized iron ore concentrators.
When dealing with argillaceous iron ore with high water content, or when restricted by terrain conditions, a three-stage open-circuit crushing and rod mill crushing process is sometimes used. That is to relax the particle size of the finely crushed product to 25~30mm, and add a rod mill for fine crushing, which is equivalent to a four-stage open-circuit crushing process.
Gongyi Forui Machinery Factory is a high-quality enterprise specializing in the production of beneficiation equipment. Over the years, it has produced gravity beneficiation, magnetic separation, flotation, and other beneficiation equipment, and has accumulated a lot of practical experience. Forui Machinery is involved in lead-zinc ore, gold ore, fluorite, barite, pyrite, hematite, limonite, magnetite, manganese ore, antimony ore, tungsten ore, tin ore, celestite, etc. In the field of beneficiation of a variety of minerals, fruitful results have been achieved.
If you need equipment quotation and process flow, please feel free to Contact Us