The main method for the beneficiation of galena is flotation. Due to the natural floatability of galena, high-quality galena concentrate can be produced through flotation with satisfactory beneficiation indicators.
However, the investment in flotation equipment is huge, the production cost is high, and it also has obvious pollution to the environment. Therefore, more and more people are considering adopting a new type of galena beneficiation process to reduce the cost of beneficiation and equipment investment, and at the same time will not cause pollution to the environment. It's a galena gravity separation process.
The following is the galena gravity separation process.

The galena in this photo is coarse-grained galena. There is a clear boundary between galena and gangue, and lead minerals and gangue monomers can be dissociated by crushing. Because the specific gravity of galena is relatively large, up to 7.4-7.6, while the specific gravity of gangue usually does not exceed 3.0, gravity separation can get a good beneficiation effect.
The picture below shows the concentrate and tailings separated from galena by gravity separation with a jig machine.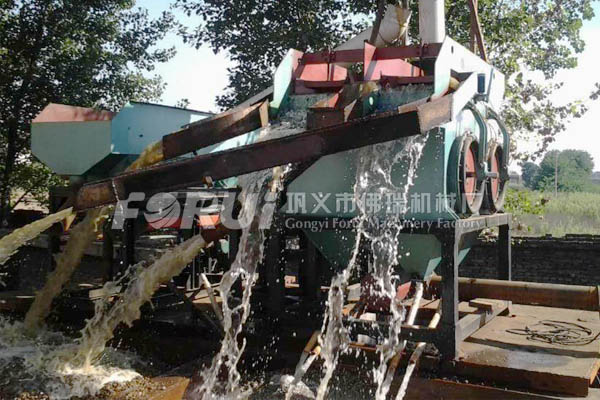 Let's see how galena ore is processed by gravity separation with our lab machines :