Introduction to Hematite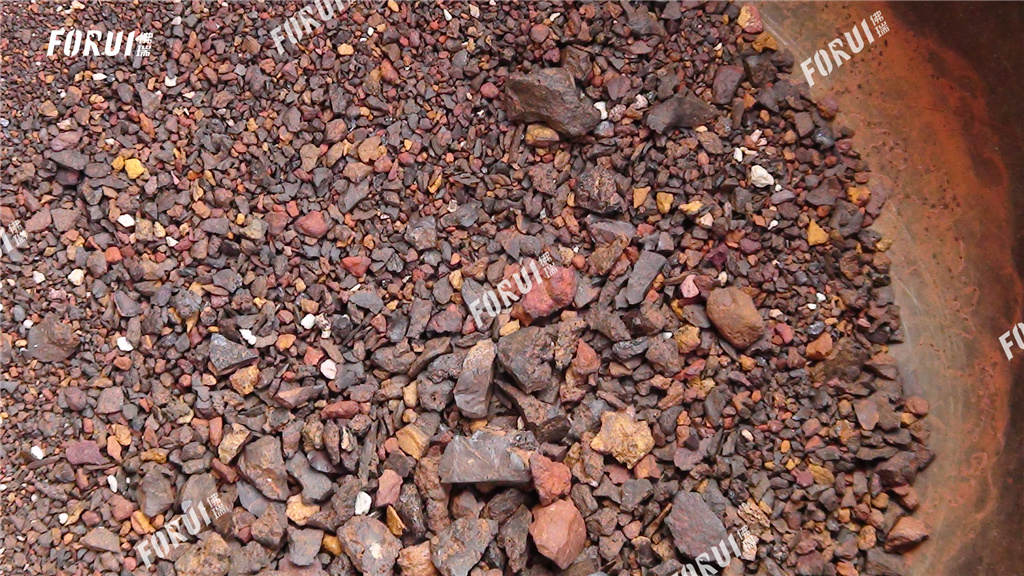 Hematite is also a kind of iron oxide ore, the main component is Fe2O3, it is dark red, the specific gravity is about 5.26, and it contains 70% Fe and 30% O. It is the most important iron ore. The original hematite is difficult to reach the best standard for smelting because of its impurity grade, so it is necessary to use beneficiation methods and equipment for beneficiation and purification.
The beneficiation process of hematite is closely related to the properties of hematite. Under normal circumstances, the beneficiation methods of hematite are mainly gravity beneficiation method, strong magnetic separation method, magnetized roasting method, flotation method, etc. But the most commonly used for hematite beneficiation and purification is the gravity beneficiation production line, because the hematite gravity beneficiation production line not only has small equipment investment, low production cost, high beneficiation efficiency, and no pollution to the environment.
Hematite Gravity Beneficiation Production Line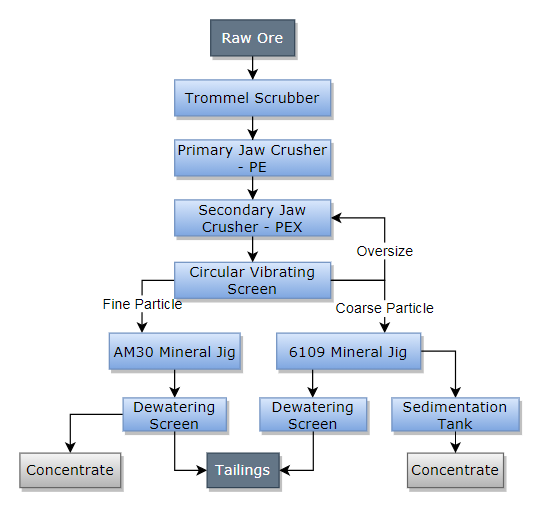 The hematite gravity beneficiation production line uses a jig machine as the core beneficiation equipment. The function of the jig machine is to separate minerals with different densities. The density of iron minerals is generally greater than that of the accompanying gangue. Especially for coarse-grained hematite, after crushing and screening to achieve monomer dissociation, a better beneficiation effect can be obtained on the jig.
The gravity beneficiation production line composed of combined operations with the jig also includes crusher equipment. Generally, two-stage crushing is used for hematite, simple and practical jaw crushing is used for coarse crushing, and hammer crushing or cone crushing is used for fine crushing according to the situation. The crushed materials enter the circular vibrating screen for screening, and the materials that meet the particle size requirements are sent to the jig for gravity beneficiation.
The jig machine separates the minerals of different specific gravity, and the light and heavy minerals are discharged out of the machine separately, and then enter the dewatering screen for dewatering. The dewatered concentrate and tailings can be directly transported to the destination site for storage. The whole hematite gravity beneficiation production line is not only simple and practical, easy to operate, but also energy-saving, efficient, and pollution-free. It is the ideal beneficiation method for coarse-grained hematite.
According to the different particle size of hematite inlay, the beneficiation process of hematite can also be divided into the following types:
1. Coarse-grained Hematite Beneficiation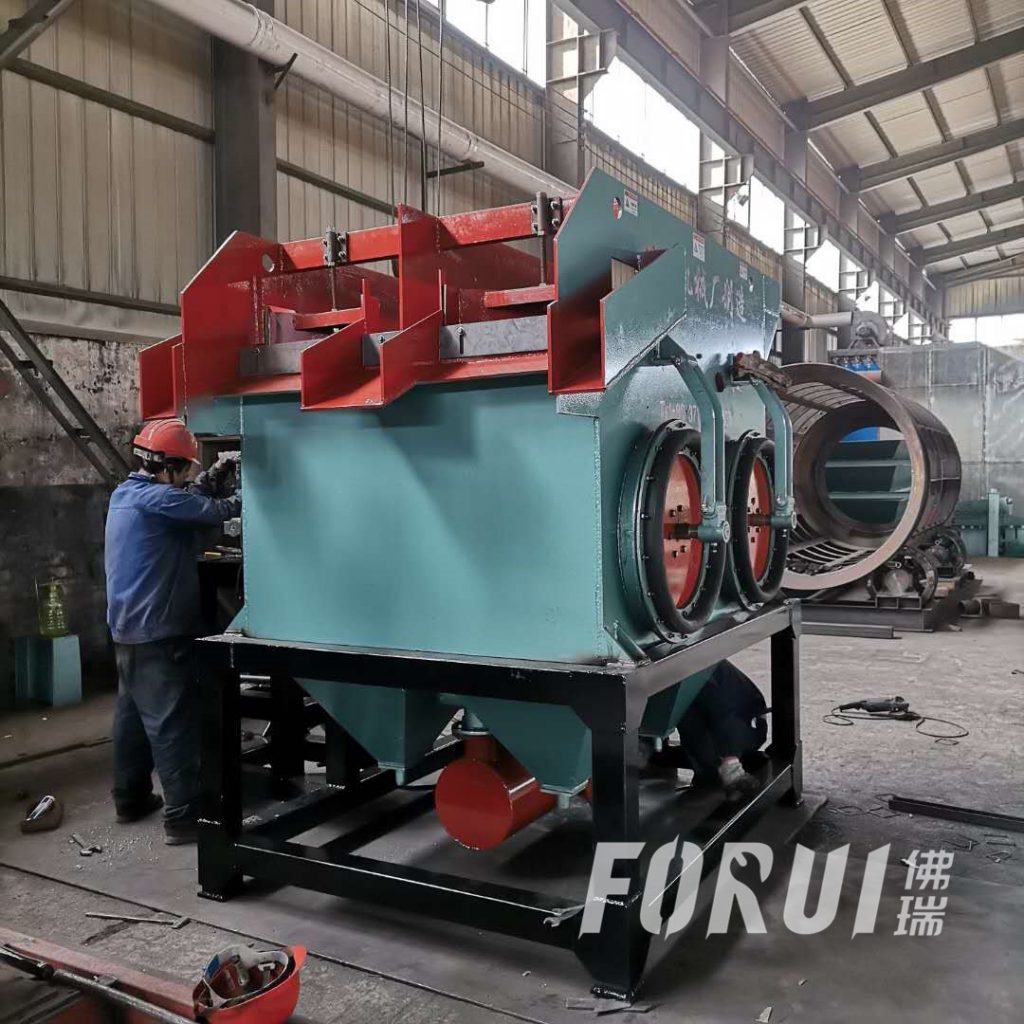 Coarse-grained hematite means that the size of iron minerals embedded in the ore is above 2mm, and this type of hematite is easier to extract. Generally, beneficiation methods such as ore washing, gravity beneficiation, dry or wet strong magnetic separation are used for beneficiation. Our factory once provided a complete set of coarse-grained hematite beneficiation technology and equipment for a beneficiation plant in Xinjiang, China.
Among the ore processed by the concentrator, 80% of the iron-bearing minerals are soft red earthy hematite, and the rest are hard black crystalline hematite. The original ore of the concentrator contains 42% iron. After washing, jigging, and spiral beneficiation of this type of hematite ore, the mixed concentrate obtained is 49%, and the recovery rate is over 90%.
2. Medium Grain Embedded Hematite Beneficiation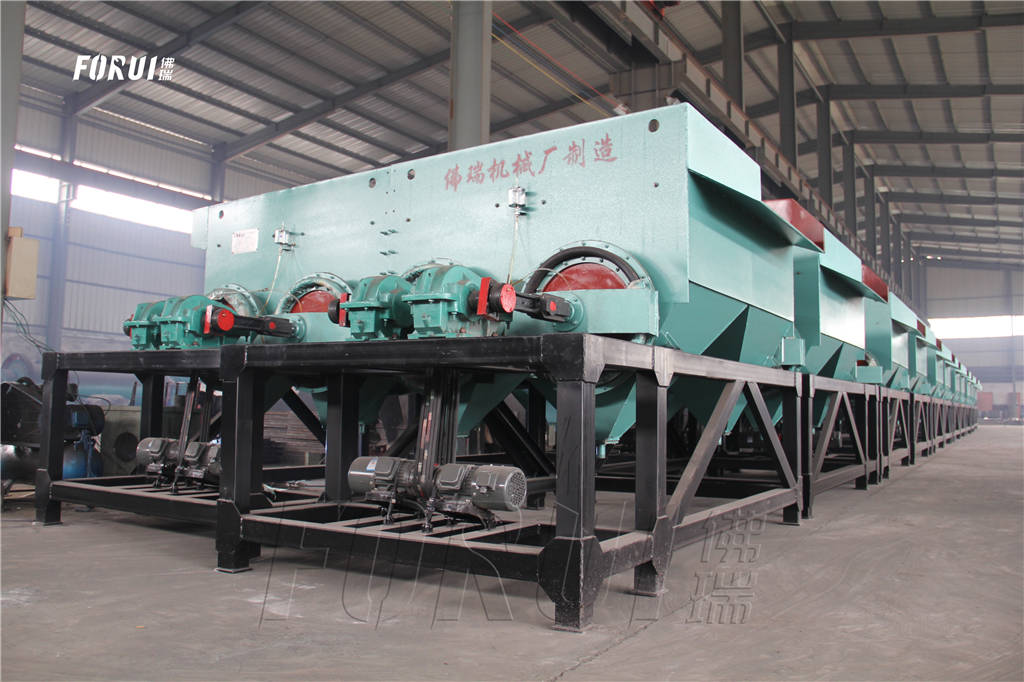 Medium-grain embedded hematite refers to ore with a mineral embedded particle size of 0.3-2mm, which is also a relatively easy-to-select hematite ore. The main beneficiation methods for processing this type of iron ore are gravity beneficiation and magnetized roasting. Using the current beneficiation technology and gravity beneficiation equipment, the beneficiation of this type of hematite is very easy.
After crushing, sieving, and washing the raw ore, enter the gravity separation equipment such as jigger and spiral concentrator for ore beneficiation, and the ideal concentrate grade can be obtained. The method of magnetic roasting can also be used for ore beneficiation, but the investment in magnetic roasting equipment is huge, and the cost of beneficiation is relatively high. Generally, small-scale concentrators do not recommend using the method of magnetic roasting to process medium-grained hematite.
3. Fine-grained Hematite Beneficiation
Fine-grained embedded hematite refers to iron ore with a monomer dissociation particle size of 0.2-0.043mm. This type of hematite mostly belongs to sedimentary lithological iron deposits, such as iron flintite, iron quartzite, etc. Among the currently proven reserves of weakly magnetic iron ore, this type of ore accounts for a large proportion. Among the weakly magnetic iron ore reserves in China, most of them belong to fine-grained and fine-grained weakly magnetic iron ore.
Fine-grained hematite is generally regarded as refractory iron ore. The methods for processing this type of iron ore include magnetic roasting-magnetic separation, flotation, gravity separation, strong magnetic separation, and a combination of multiple processes. It is a relatively mature method to use roasting-magnetic separation method to treat fine-grained hematite. However, due to its relatively high infrastructure investment and production costs, as well as the rapid development of mineral processing technology, the newly-built hematite is magnetized There are already few roasting and concentrating plants.
Our factory once provided a full set of hematite beneficiation equipment for the hematite beneficiation plant in Xinjiang, China. The customer's hematite ore grade is 32%. Through jaw crusher coarse crushing, cone crushing fine crushing, vibrating screen screening, trapezoidal jig gravity beneficiation, dewatering screen dewatering process, the concentrate grade after beneficiation is 56%-58%, the recovery rate is 88%, and various beneficiation The indicators have reached the expected requirements, and have been highly praised by customers.
Hematite Beneficiation Projects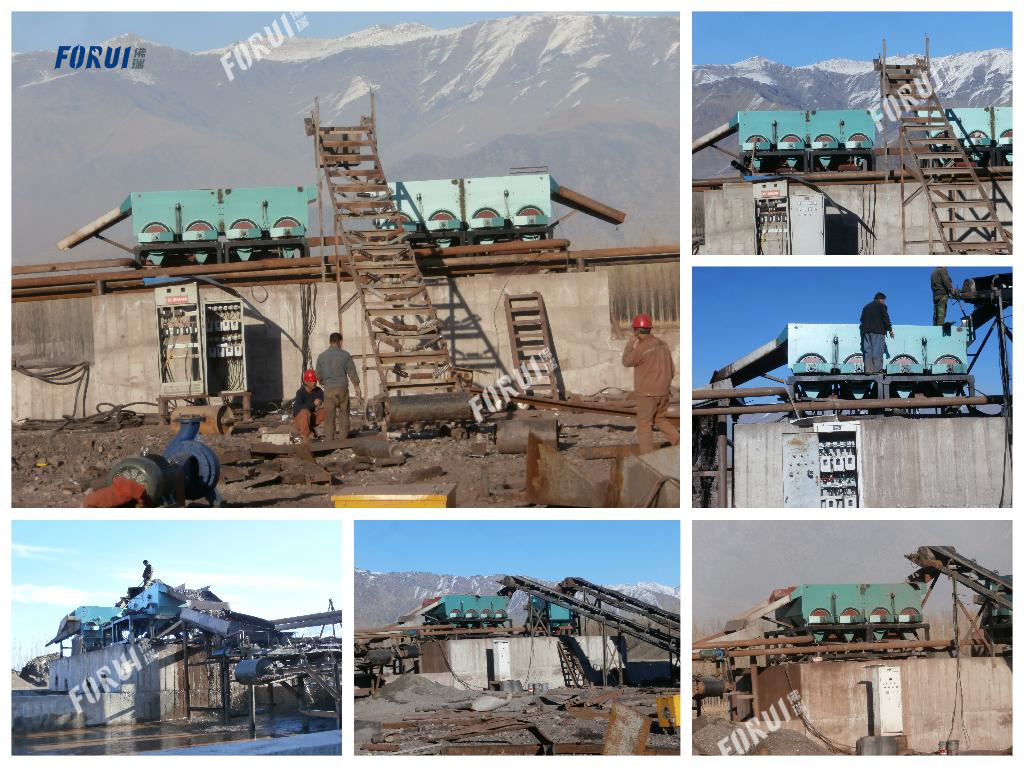 Gongyi Forui Machinery Factory is a professional manufacturer of mineral jigs, magnetic separators, vibrating screens, dewatering screens, and other beneficiation equipment. We have a professional beneficiation test platform, which can carry out beneficiation experiments for customers free of charge, and design the beneficiation process and equipment configuration according to the actual situation. Welcome customers to visit our factory and purchase equipment.
If you need equipment quotation and process flow, please feel free to Contact Us