OVERVIEW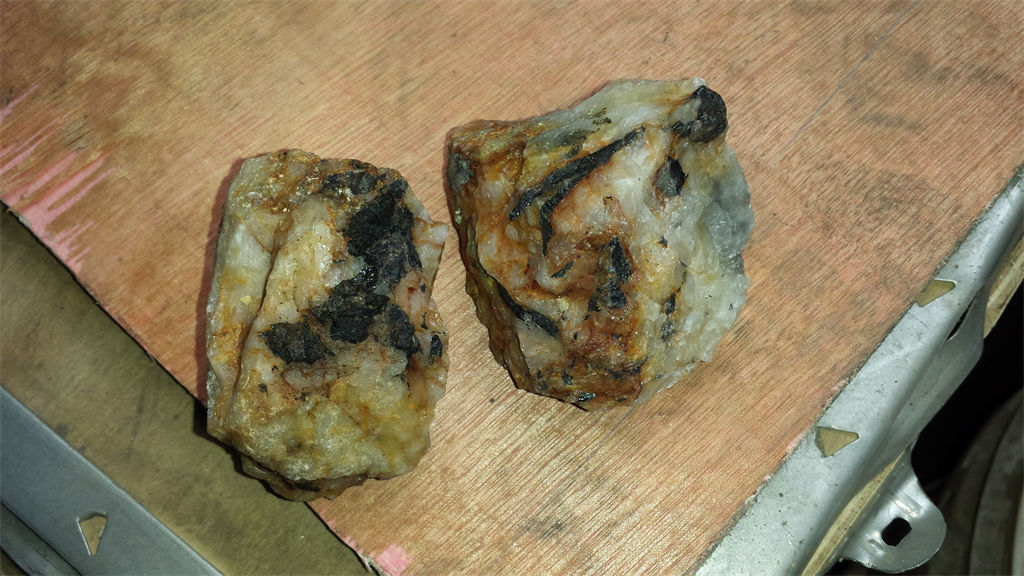 Wolfram ore has the characteristics of high mining dilution rate, low grade, coarse mineral embedded size, high density, low hardness, easy muddy, deep color, etc. The beneficiation method is mainly gravity beneficiation. The technological process includes pre-enrichment and gravity beneficiation.
PRE-ENRICHMENT
Before beneficiation, the ore is washed, deslimed, classified, and crushed (large three sections and one closed circuit, small two sections and one closed circuit), discarding waste rock early to achieve the purpose of pre-enrichment. The dilution rate of wolframite mining is generally around 80%. It is extremely important to discard coarse and poor waste rock as much as possible before gravity beneficiation.
The surrounding rock and gangue minerals are clearly separated, with clear colors, and easy to distinguish. Therefore, manual hand selection is generally used for pre-enrichment and enrichment of ore. This method can discard a large amount of waste rock. Some concentrators supplemented by mechanical beneficiation methods such as photoelectric beneficiation or heavy-medium beneficiation can obtain better technical and economic indicators.
Generally, the rate of manual waste rock selection is about 50%, which increases the processing capacity of the concentrator, reduces the cost of beneficiation, and improves the grade of the gravity beneficiation ore, which is conducive to improving the recovery rate of the beneficiation and is for the development of low-grade tungsten deposits. Laid the economic foundation.
GRAVITY BENEFICIATION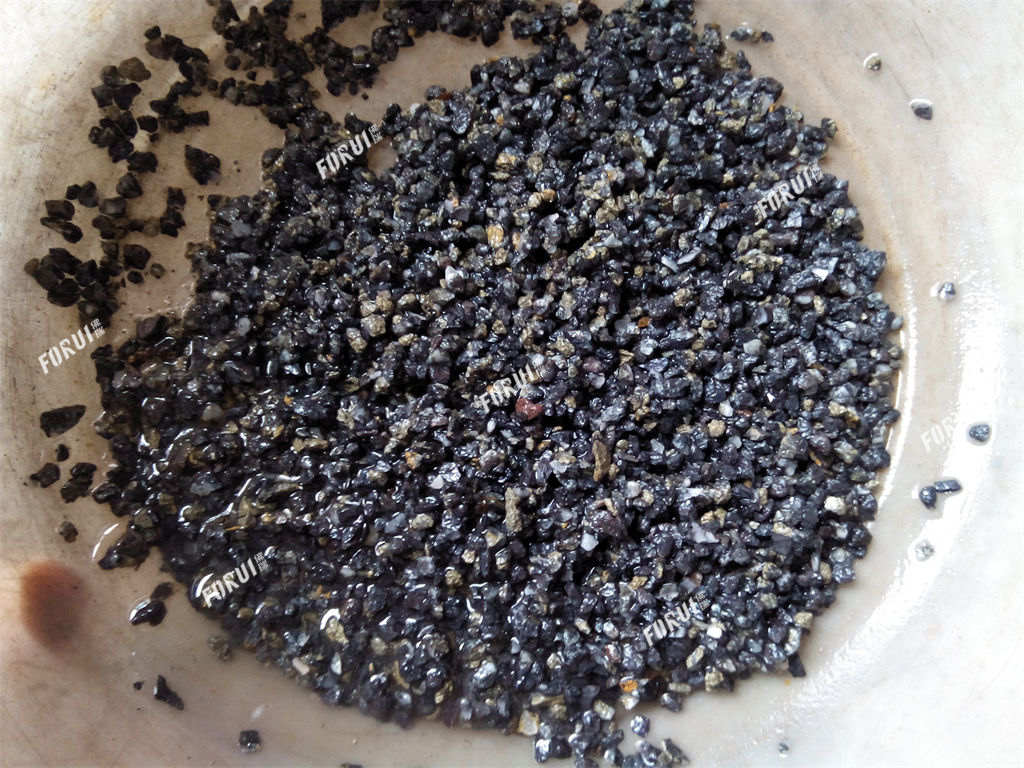 Wolframite mainly adopts the gravity beneficiation method, graded beneficiation, early harvest, and more harvest. Wolframite has a high density, and gravity beneficiation can effectively separate it from many minerals with a low density (3.5-4). Especially in the quartz vein wolframite deposit, wolframite has a large crystal size, which is easier to recover by gravity beneficiation in the case of coarse grains.
Jigging machines and shakers are commonly used gravity beneficiation equipment. The jigging machine plays a major role when processing coarse-grained and medium-grained wolframite. Before wolframite is selected, the ore is often screened into three levels (4.5-10mm, 2-4.5mm, 0-2mm), and then classified into the jigging machine. In order to reduce the proportion of mud in wolframite, a jig machine is used in the grinding cycle to recover the wolframite that has been monomer dissociated as soon as possible. The wolframite concentrate extracted by the jig generally accounts for more than 45% of the total recovery volume of the concentrator.
The shaker is suitable for processing medium- and fine-grained ore (2~0.03mm). Its advantage is that the enrichment ratio is very high. In order to obtain a good beneficiation effect, it is necessary to strictly classify the materials before beneficiation. Concentrators often use 4 to 6-chamber hydraulic classifiers for classification.
The spiral concentrator is a kind of equipment with a large processing capacity and low cost. It is widely used to process materials of 0.074mm or thicker, especially suitable for processing low-grade ore.
Gongyi Forui Machinery Factory is a high-quality enterprise specializing in the production of beneficiation equipment. Over the years, it has produced gravity beneficiation, magnetic separation, flotation, and other beneficiation equipment, and has accumulated a lot of practical experience. Forui Machinery is involved in the lead-zinc ore, gold ore, fluorite, barite, pyrite, hematite, limonite, magnetite, manganese ore, antimony ore, tungsten ore, tin ore, celestite, etc. In the field of beneficiation of a variety of minerals, fruitful results have been achieved.
If you need equipment quotation and process flow, please feel free to Contact Us