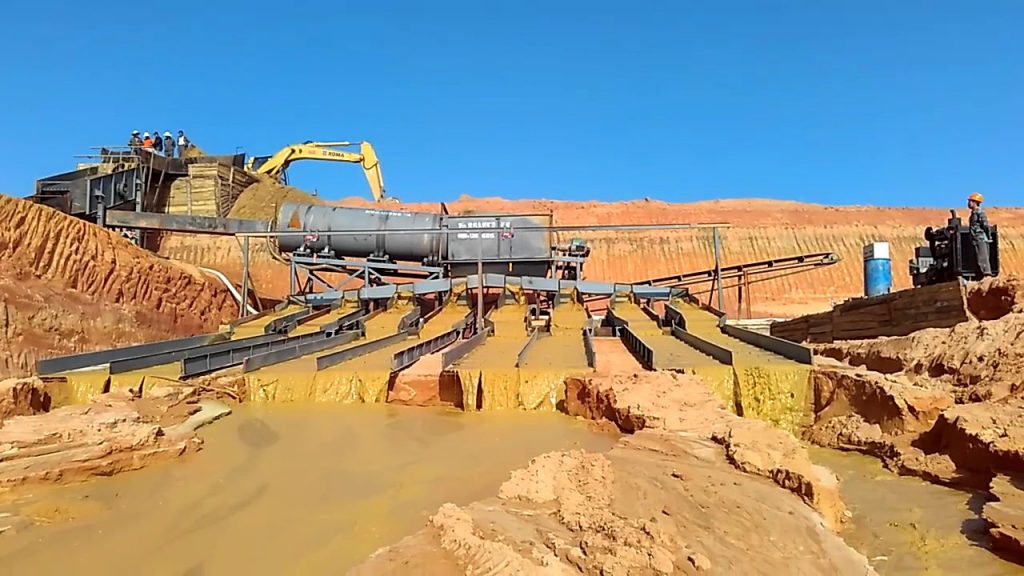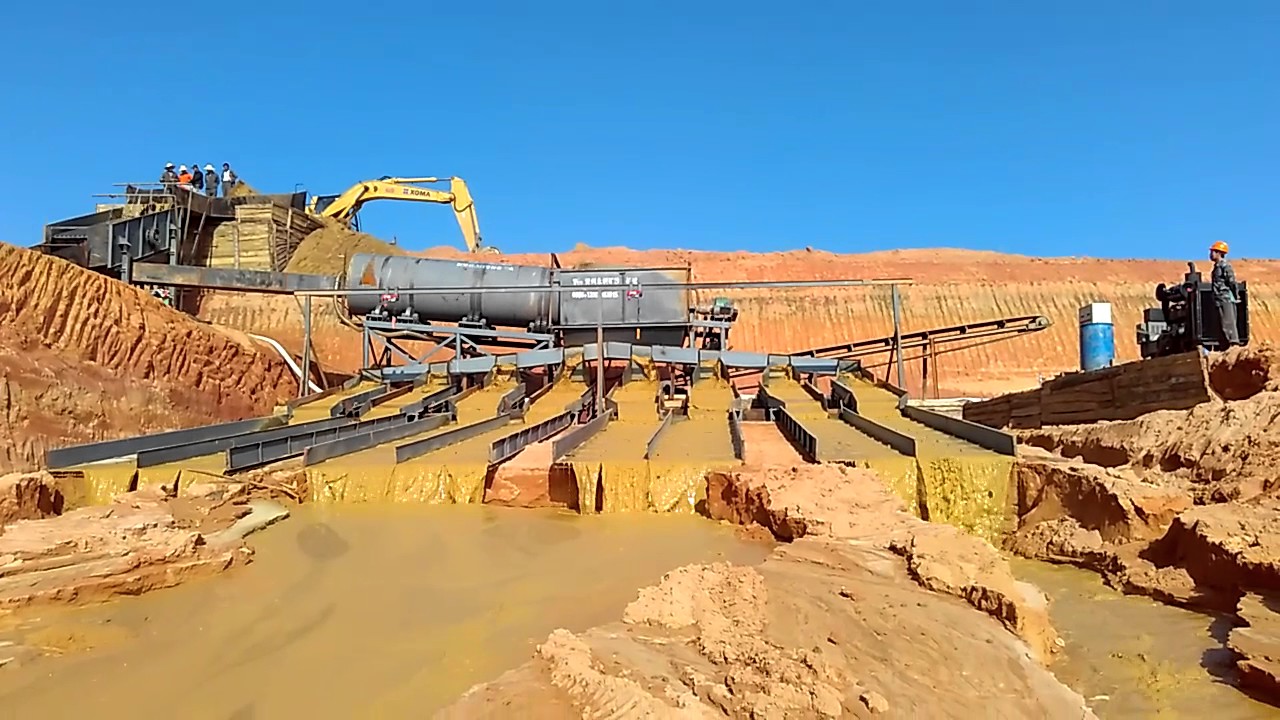 There are two kinds of placer gold ores beneficiation equipments: gravity dressing equipments and cyanide leaching dressing equipments.
PLACER GOLD BENEFICIATION METHOD
In the gold mineral processing industry, the use of mineral processing methods are relatively few. Because the nature of gold itself is relatively stable. So in the process of dressing, usually used is gravity dressing method and cyanide leaching method.
PLACER GOLD BENEFICIATION EQUIPMENTS OF GRAVITY DRESSING
Here, let me introduce the gravity beneficiation method emphatically. Placer gold ore is a kind of mineral with monomer form of gold elements. Usually, in placer gold deposits, gold is naturally monomer and has a high density. The method of gravity beneficiation is effective and economical in screening gold ore.
Gravity dressing equipment is simple in structure and principle. In addition to a variety of Mineral Jigs, Shaking Table and other ordinary gravity dressing equipments. China also has some gold with gravity dressing equipment. Such as sluice box, centrifuge, shaking table, etc.
Sluice Box – A sluice box is a man-made channel. It uses riffles to capture alluvial gold via gravity separation.
The Sluice Box includes fixed Sluice Box and vibrating Sluice Box. The advantages of fixed chute are that it dose not need power, low production cost and simple operation. And it is an effective equipment for recovering the coarse gold of more than 0.2mm. The advantages of the vibrating chute are simple structure, reliable operation, fewer faults and less water consumption. The vibrating chute effectively overcame the phenomenon of hardening and silting chute and improved the recovery of fine gold remarkably. In addition, the vibrating chute was very effective for capillaries and thin-skinned gold.
Gold Centrifugal Concentrator – Gold centrifugal concentrator is a kind of gravity separating machine. It will produce big centrifugal force when rotating. As a result, it strengthens gravity process to make the superfine particle effectively recover.
Shaking Table – CAM lever head, change the position of the sliding head on the rocker arm can adjust stroke, the smooth motor pulley adjust the stroke number. Its advantages are easy to adjust stroke, stable operation of bed surface, compact structure and lower energy consumption.
PLACER GOLD BENEFICIATION EQUIPMENTS OF CYANIDE LEACHING
In this paragraph, I'm going to disguss cyanidation leaching. The gold ore dressing equipments of cyanidation leaching includes leaching tanks and collection equipments. And The leaching agitator includes a single impeller agitator and a double impeller agitator.
1.Single-Impeller Stirred Tanks For Placer Gold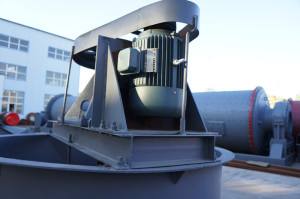 Firstly, let me introduce a gold mine flotation equipment with single impeller. Single impeller stirred tank is designed by China Institute of Non-ferrous Metals. It also known as axial flow leaching stirred tank. Single impeller agitator is suitable for gold leaching, adsorption and other work. It could work at where the relative density is high, the viscosity is high. More over, it is also suitable for the settling speed is fast, the ore fineness -200 mesh accounts for more than 85%, and the pulp concentration is less than 45%.
2.Double-Impeller Stirred Tanks For Placer Gold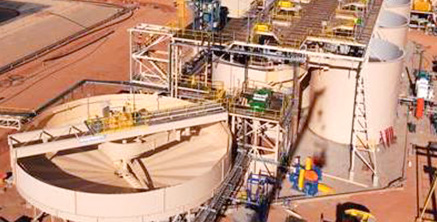 Above all, from top to bottom, the double-impeller leach agitator is centrally mounted on the same axis with the motor, the planetary cycloid gear reducer, the bearing seat and the agitator. As a result, it's compact structure and small floor space. On one hand, the stirring shaft is equipped with a double impeller. The double impeller is rotated clockwise from the top. In addition, each impeller is consists of four blades. The position of the upper blade and the lower blade is 45 degrees different. More over, the compressed air is sent to the bottom of the barrel center through the elbow or hollow shaft. And the air rises to strengthen the stirring effect.
At the same time, the large bubble through two impeller broken, diffuse into a small bubble. So it could enhance the leaching of gold. The impeller of this equipment has low shear speed. And the rubber lining of the impeller reduces the crushing and wear effect on activated carbon. So as to achieve high leaching rate, high adsorption rate, more gold recovery purposes.
Gongyi Forui machinery factory, founded in 1986. We are one of the leading suppliers of beneficiation equipments in Asia. Don't hesitate to Contact Us, if you have any question of beneficiation. And welcome to visit our company. Gongyi Forui Machinery Factory dedicated to serve you!