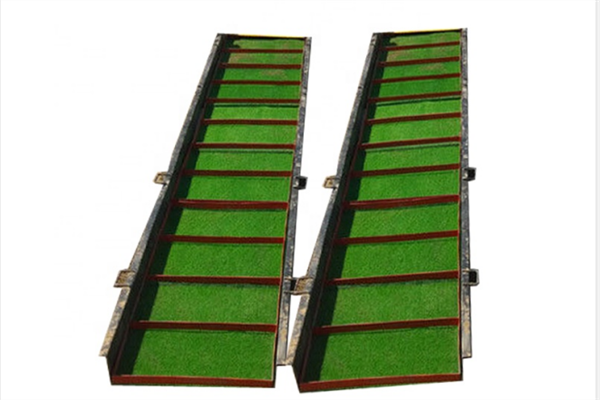 The commonly used gold ore rough beneficiation equipment includes mineral jig, sluice box, vibrating sluice box, centrifugal concentrator, etc. Let's first introduce the sluice box.
Sluice box dressing, a method of ore dressing by using water flowing along an inclined plane. A simple chute is a rectangular trough through which the slurry flows. The ore particles are loosened by the current and stratified according to density. The light minerals in the upper layer are quickly discharged out of the tank, and the heavy minerals in the lower layer are deposited in the tank bottom. Later, the heavy minerals (such as placer gold) deposited in the tank bottom are periodically taken out artificially or moved along the tank bottom at a low speed and discharged from the lower part.
For modern chute, the shape of the chute surface and the movement of slurry are various, and the operation process is mostly mechanized and automated.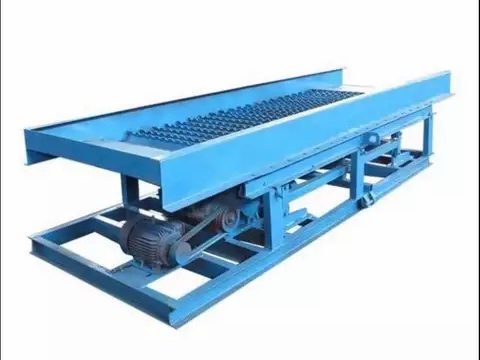 For example, the difference between the agitation chute and the traditional chute is that the vibration function is increased under the chute to prevent materials from hardening in the chute, but the principle of slant flow separation is still used.
Gongyi Forui machinery factory, founded in 1986. We are one of the leading suppliers of beneficiation equipments in Asia. Don't hesitate to Contact Us, if you have any question of beneficiation. And welcome to visit our company. Gongyi Forui Machinery Factory dedicated to serve you!