Silico-manganese slag is the solid waste discharged from the silicomanganese alloy smelting furnaces. Since these waste slags contain a certain amount of silico-manganese alloys, the recovery of the silico-manganese alloys can obtain considerable economic returns. Therefore more and more companies and individuals start recycling silico-manganese alloys from these slags.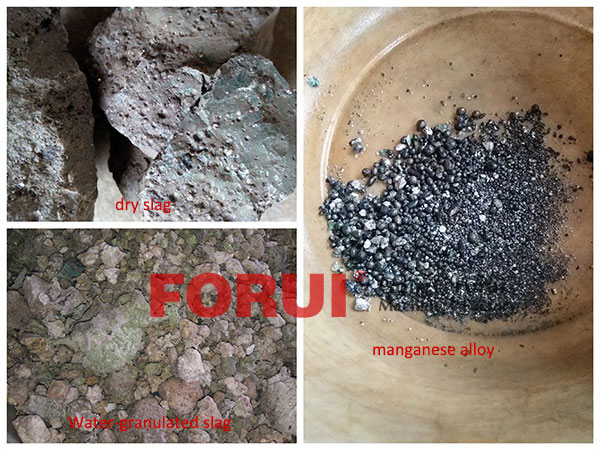 The silico-manganese alloy in the slag is mostly particles of uneven sizes. To recover these silico-manganese alloys, the slag must first be crushed to dissociate the silico-manganese alloy and the waste slag.
Due to the large difference between the specific gravity of silico-manganese alloy and the specific gravity of waste slag ,using the gravity separation method can easily recover the silico-manganese alloy from slag.
For more metal recovery from smelting slag, please visit our YOUTUBE channel:
The process of recovering silico-manganese alloy from silico-manganese slag mainly consists of jaw crushers, fine crushers, rod mills, mineral jig machines, dewatering screens, etc.
projects:
This video shows the process of mineral jig machines recycling silico-manganese alloy from silico-manganese slag: