Introduction to Tantalum Niobium Mine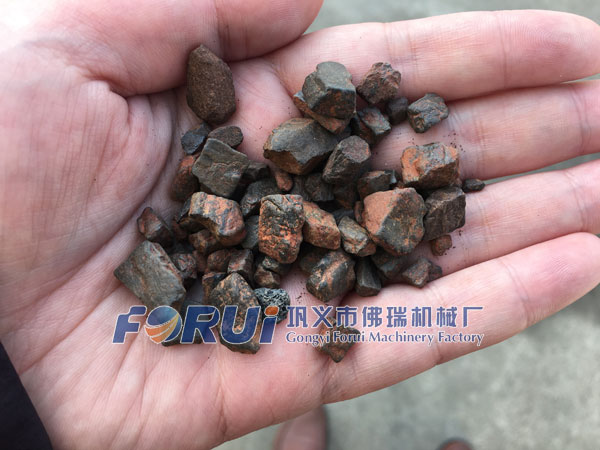 Tantalum niobium ores is a general term for minerals containing tantalum and niobium, among which tantalite, niobium, and pyrochlore are the main minerals that can be mined.
The following figure shows the original tantalum niobium mining site in an African country.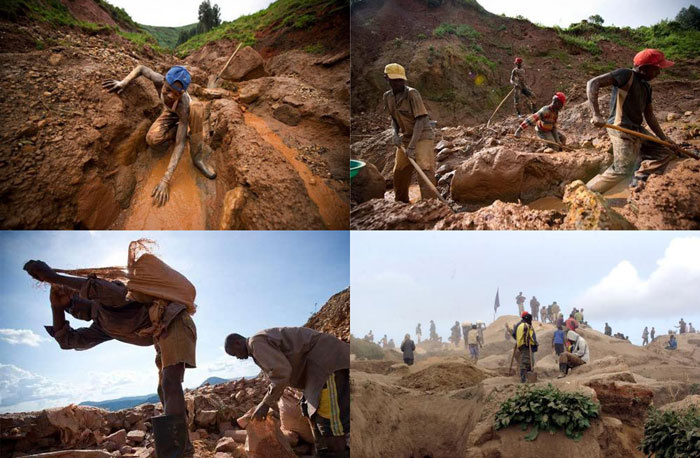 The following is a complete set of tantalum and niobium ore dressing production line work site provided by Forui in Africa.
The structure of African alluvial tantalum niobium deposit is simple, most of which are coarse-grained, with a high degree of monomer dissociation and relatively single composition.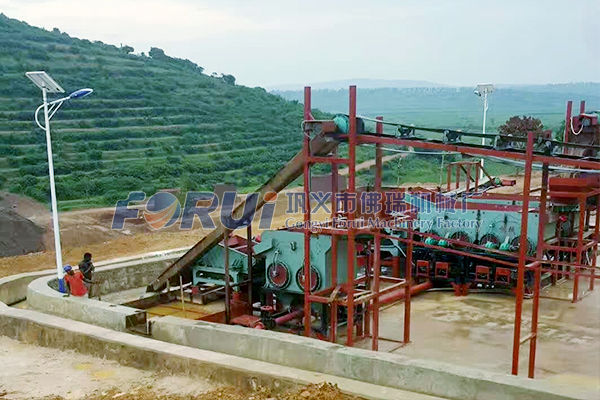 The mineral processing method is very simple, which is generally divided into two stages: rough concentration and fine concentration.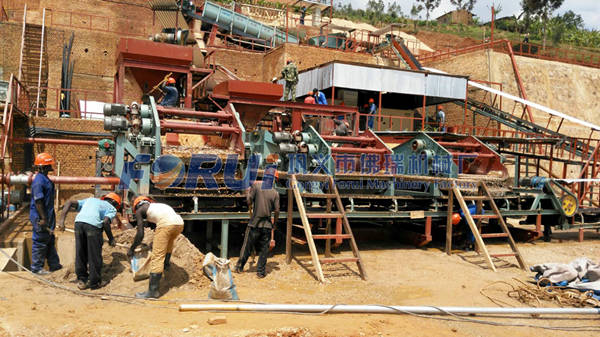 For those alluvial tantalum niobium deposits with large mud content and strong viscosity, ore washing is essential. The most adopted ore washing plant is the trommel scrubber or log washer. After washing by trommel scrubber or log washer, the mud on the tantalum niobium ores is removed, a large amount of waste rock can be discarded by gravity separator to obtain rough concentrate, the gravity separator used is a mineral jig.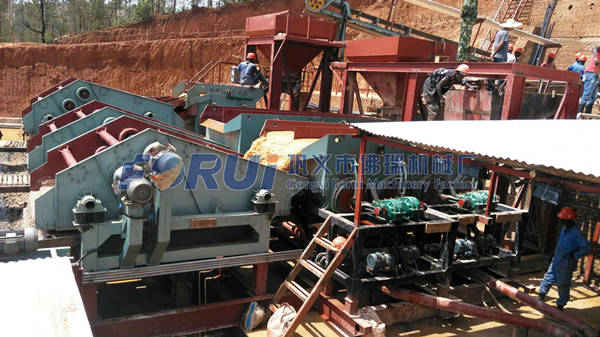 Further purification is needed for these rough concentrate. According to the actual situation, magnetic separation, froth flotation, electric separation and the combination of various processes can be selected for the purification of tantalum niobium rough concentrate.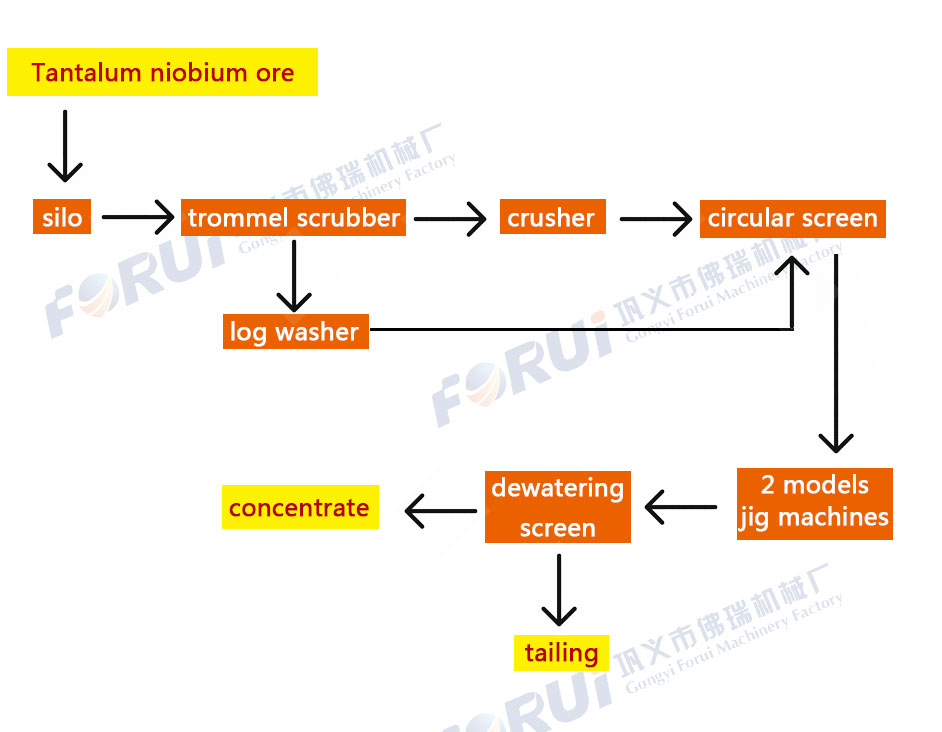 The following is Forui tantalum niobium ore dressing project in Nigeria
The Nigerian tantalum niobium placer has a large mud content, strong clay viscosity which is easy to agglomerate. The alluvial deposit contains not only niobium iron ore, tantalum iron ore but also cassiterite. The ore grade is more than 1%.
For this tantalum-niobium deposit, Forui designed the process flow of ore washing, screening, jigging, dehydration, and magnetic separation, and used a trommel scrubber, log washer, jig machine, dewatering screen, magnetic separator, and other equipment to complete the beneficiation line. The final concentrate contains 46% tantalum niobium and 5-6% tin, and the recovery rate is 86%.
We also use this beneficiation process of tantalum niobium tin ore for our Rwanda customers, 51% tantalum and niobium, 7.1% tin, and 79% recovery are obtained, it creates huge profits for our customers.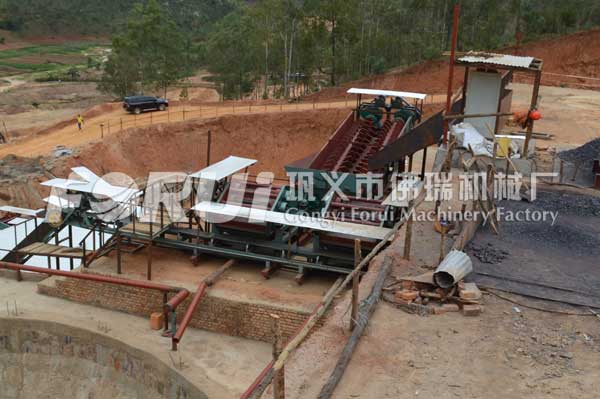 Forui has provided tantalum and niobium ore beneficiation plant in Nigeria, Rwanda, Angola, and other African countries, and accumulated rich experience in processing African tantalum and niobium ore.
we've set up an experiment platform which can conduct small scale mineral processing test for customers. If you want more information about the tantalum niobium processing plant, don't hesitate to contact us.