Introduction
Vibrating screen is a kind of screening machine which is widely used in mineral processing industry. It is used as material grading, washing, dewatering and removing medium, etc.
The linear vibrating screen uses the vibration of the vibration motor as the vibration source. The vibration of the motor causes the material to move forward in a straight line while being thrown on the screen. The material from the feeder evenly into the feed inlet of the vibrating screen, through the screen screen to produce a variety of specifications of the oversize product and screen underflow.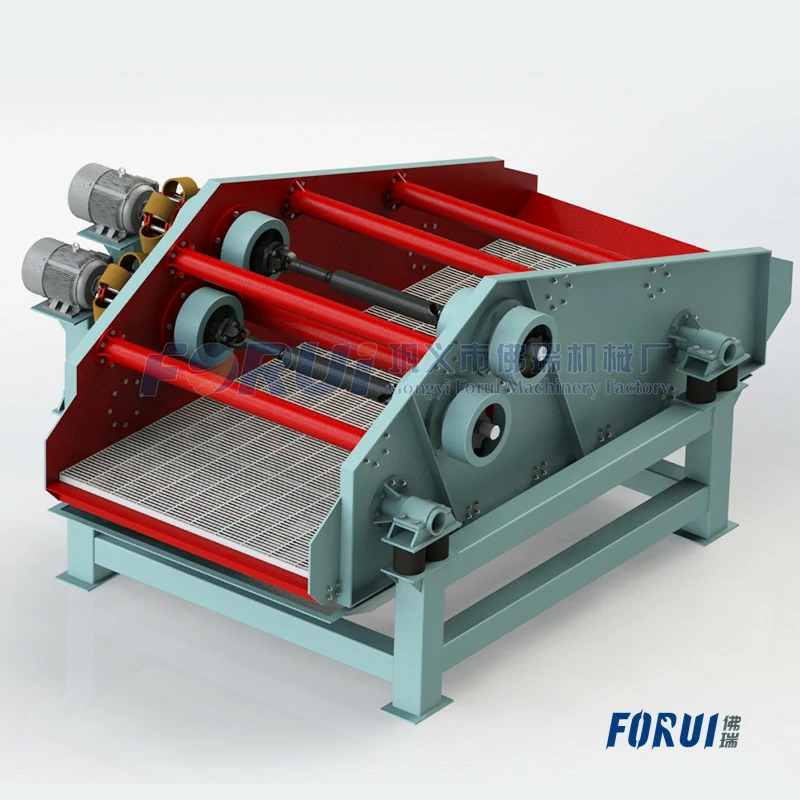 They were discharged separately through their respective outlets. It has the characteristics of low energy consumption, high output, simple structure, easy maintenance, completely closed structure, no dust spill, automatic discharge, etc. It is suitable for ore dressing line operation.
Vibrating Screen Principle
The linear vibrating screen is driven by double vibration motor. When two vibration motors do synchronous, reverse rotation, the excitation force generated by the eccentric block in the direction parallel to the motor axis offset each other, in the direction perpendicular to the motor axis to form a resultant force, So the material on the vibrating screen moves in a straight line.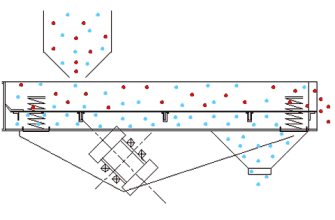 The two motor shafts have a dip angle relative to the screen surface. Under the combined action of vibration force and self-gravity, the material is thrown up on the screen surface and moves forward in a straight line by leaps and leaps, so as to achieve the purpose of screening and classifying the material. It has a maximum screen size of 400 mesh and can screen 7 kinds of materials with different grain sizes.
Successful Project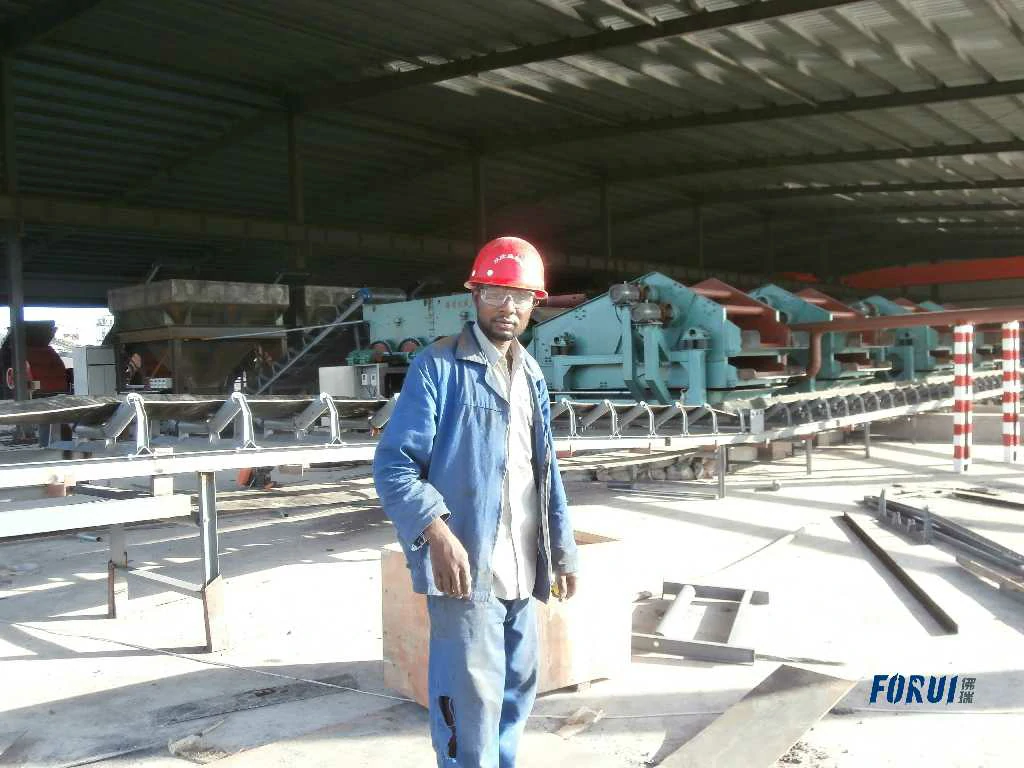 Features of Vibrating Screen
HIGH EFFICIENCY
LOW COST
EASY TO INSTALL
HIGH CAPACITY
LONG SERVICE LIFE
LIFETIME TECHNICAL SUPPORT
Gongyi Forui Machinery Factory, founded in 1986. We are one of the leading suppliers of beneficiation equipments in Asia. Don't hesitate to Contact Us, if you have any question of beneficiation. And welcome to visit our company. Gongyi Forui Machinery Factory dedicated to serve you!