Overview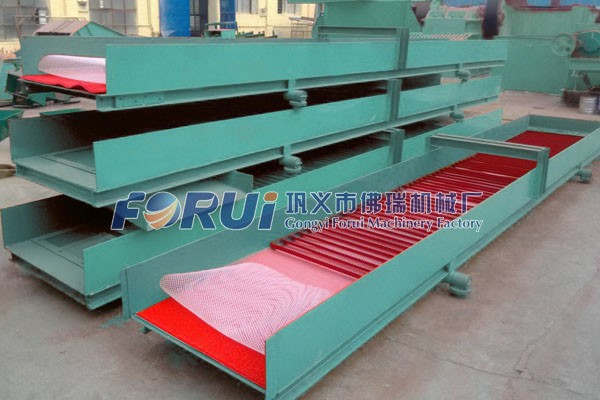 The method in which the ore particles are sorted by density in the water flowing in the sluice box is called sluice box beneficiation, and the equipment used is called sluice box beneficiation equipment.
Sluice box beneficiation is mainly used for the beneficiation of gold, platinum, tin sand, tungsten, and other rare metal ores. The application of sluice box has an ancient history. With the development of industry, sluice box beneficiation has gradually developed from manual operation to mechanization and automation. Modern beneficiation sluice boxes have a relatively high degree of mechanization and automation and are suitable for large-scale industrial production.
Sluice Box Beneficiation Principle

Sluice box beneficiation is a method of beneficiation using water flowing along an inclined plane. After the slurry is fed into the sluice box, the process of loose layering and separation of ore particles of different densities is carried out under the combined action of the force of the water current, the gravity of the ore particles (or centrifugal force), and the friction between the ore particles and the bottom of the trough.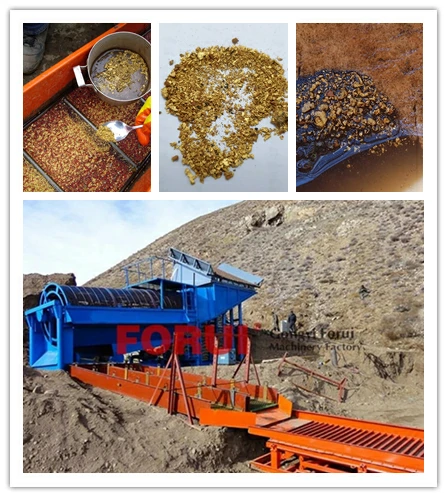 The result of stratification is that the dense ore particles are concentrated in the lower layer, move forward along the bottom of the tank at a lower speed, and then are discharged out of the tank or deposited on the bottom of the tank to become a concentrate. The ore particles with low density are concentrated in the upper layer, and are taken away by the water flow at a relatively high speed, and become tailings. Therefore, the ore particles of different properties can be layered according to the density in the tank, but the size and shape of the ore particles will affect the accuracy of the beneficiation.
Types of the Sluice Box
There are many types of sluice boxes. According to the particle size of the processed ore, they can be divided into two categories: ore (greater than 74μm) sluice boxes and sludge (less than 74μm) sluice boxes.
The ore sluice box is mainly used for the rough separation of gold, platinum, tin placer, and other rare metals, as well as monazite, azure stone, and other placers.
The roughing of tin, tungsten, and rare metals in common terms in the sludge sluice box.
The belt sluice box is used for cleaning.
Gongyi Forui Machinery Factory is a high-quality enterprise specializing in the production of beneficiation equipment. Over the years, it has produced gravity beneficiation, magnetic separation, flotation, and other beneficiation equipment, and has accumulated a lot of practical experience. Forui Machinery is involved in lead-zinc ore, gold ore, fluorite, barite, pyrite, hematite, limonite, magnetite, manganese ore, antimony ore, tungsten ore, tin ore, celestite, etc. In the field of beneficiation of a variety of minerals, fruitful results have been achieved.
If you need equipment quotation and process flow, please feel free to Contact Us