OVERVIEW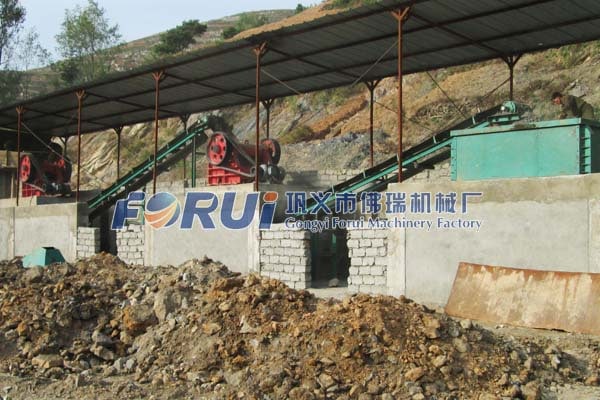 The fluorspar/fluorite washing plant is located in North Korea. Its capacity is 200TPD.
Due to the large difference in specific gravity between useful ore and waste rock, fluorite ore beneficiation is similar to placer gold beneficiation. And gravity beneficiation can also be used. The following is the beneficiation process of fluorspar beneficiation project in North Korea.
Project Location: North Korea
Capacity: 200t/d
Major Equipments: hopper, feeder, primary jaw crusher, secondary jaw crusher, vibrating screen and mineral jig, etc.
EQUIPMENTS of FLUORITE WASHING PLANT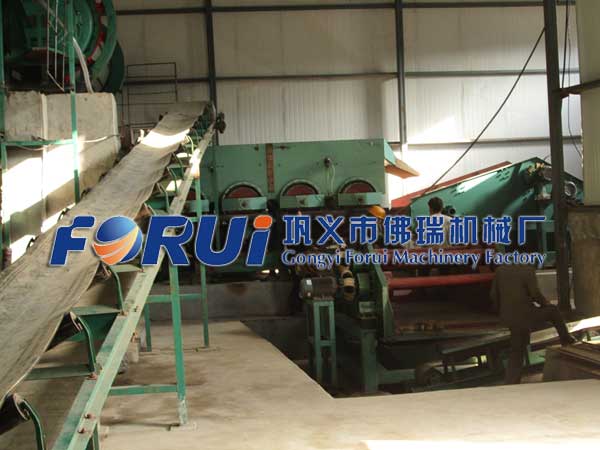 The main equipments of the fluorspar/fluorite processing line includes hopper, feeder, primary jaw crusher, secondary jaw crusher, vibrating screens and jig machines, etc.
PROCESS of FLUORITE WASHING PLANT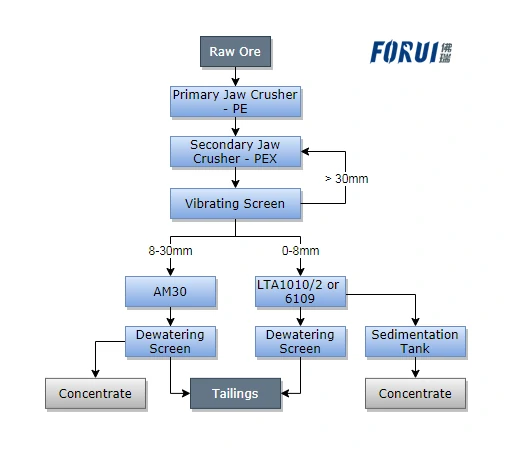 The fluorite ore is fed into the feeder through the hopper. The feeder evenly feeds the raw ore into the crusher. After two – stage crusher crushing, into the vibrating screen for particle size classification. The ore conforming to the mineral jig feeding size is fed into the jig. After the gravity separation process of the jig, the high quality fluorite concentrate products are finally obtained.
ADVANTAGES
The fluorite dressing plant has high efficiency, simple operation and easy maintenance. Widely used in fluorite processing.
RESULT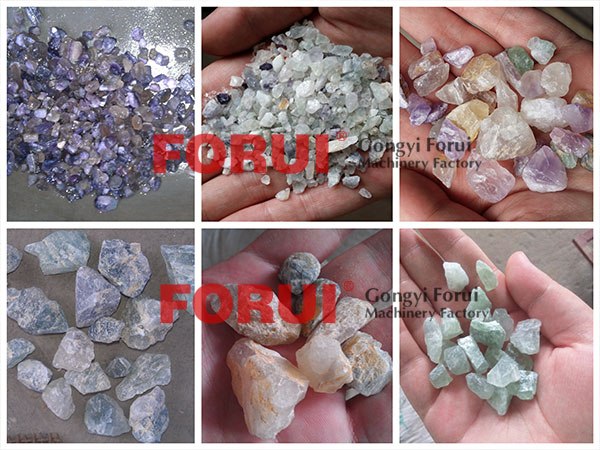 After field installation and commissioning by Forui Machinery Factory's engineers. The grade, recovery rate and capacity of fluorite concentrate obtained by this line meet the customer's requirement. It has been highly appraised by customers.
If you have any comments or suggestions, please feel free to leave a comment below or CONTACT US directly.
Gongyi Forui Machinery Factory, founded in 1986. We are one of the leading suppliers of beneficiation equipments in Asia. Don't hesitate to Contact Us, if you have any question of beneficiation. And welcome to visit our company. Gongyi Forui Machinery Factory dedicated to serve you!