Introduction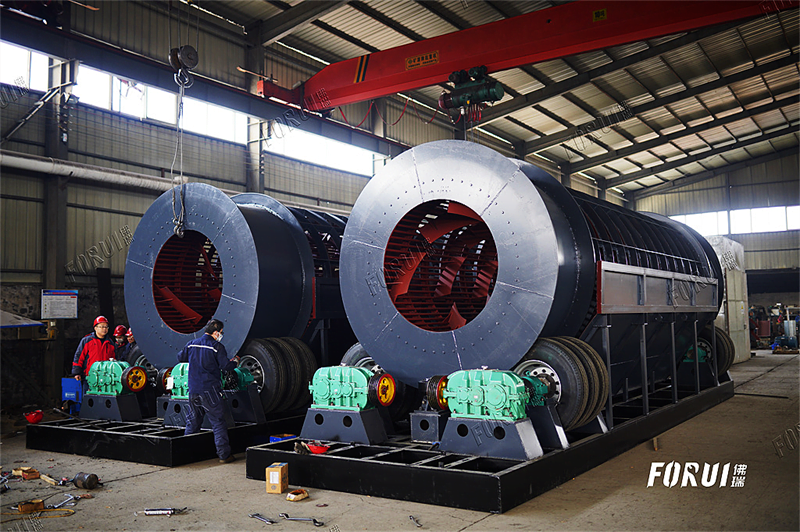 The trommel screen is a type of trommel screening equipment. It is widely used in many industries such as metallurgy, building materials, chemical industry, food, medicine, fertilizer, and so on. It is mainly used for the screening of dry powder or granular materials, and can also be used for the screening of granular wet materials.
The trommel screen has cylindrical, truncated cone, angular cylindrical, and pyramidal working surfaces. The rotation axis of the cylindrical and angular cylindrical trommel is usually installed at a certain inclination angle (4-7 degrees), while the conical cylindrical sieve is installed horizontally.
The material to be screened is loaded into the cylinder from one end of the cylinder. Due to the rotation of the cylinder, the material slides along the inner wall of the cylinder. The fine-grained materials fall into the funnel through the screen holes on the working surface, while the coarse-grained materials are discharged from the cylinder. The other end is discharged.
The rotating speed of the trommel screen is low, the work is stable, and there is no unbalanced working state, so it can be installed on the upper floor of the building. The trommel screen generally has only a medium sieve and a fine sieve. There are three ways to support the trommel screen cylinder: roller support, bearing support, and mixed support. The general transmission mode of the trommel screen includes gear and reducer transmission, center transmission, and supporting roller transmission.
Working Principle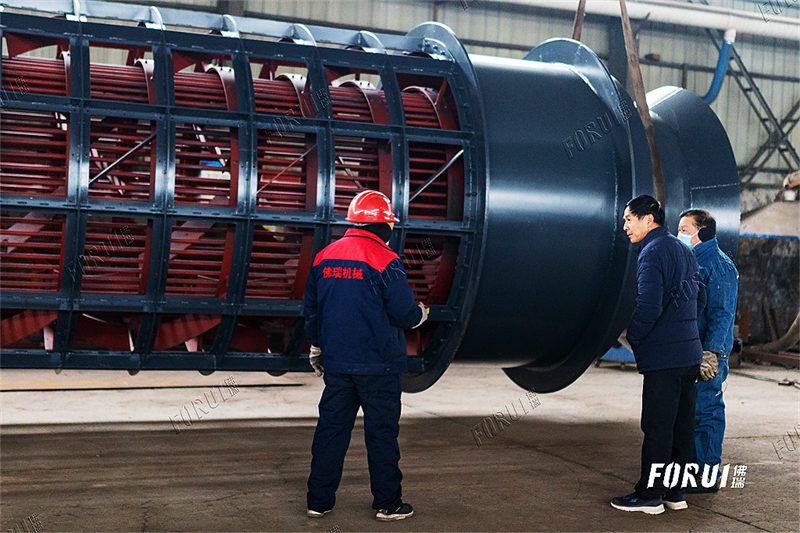 The drum device is tilted and mounted on the rack. The motor is connected by a reducer and a drum device through coupling to drive the drum device around its axis. When the material enters the drum device, due to the tilt and rotation of the drum device, the material on the screen surface is flipped and rolled, so that the qualified material (sieve product) is discharged through the outlet at the bottom of the back end of the drum. Unqualified materials (sieve products) are discharged through the outlet at the end of the drum.
Features
sieve holes are not easily blocked.
runs smoothly and the noise is low.
the structure is simple and maintenance is convenient.
sieve drum can be closed, easy to close dust collection.
high reliability, one-time investment is less.
special screen, high screening efficiency, long service life.
Online Consultant
Gongyi Forui machinery factory,  founded in 1986. We are one of the leading suppliers of beneficiation equipment in Asia. Don't hesitate to Contact Us, if you have any questions.