Introduction
Four Roll Crushers and Tow Roll Crushers are a kind of crusher. The roller crusher is also called a double roll crusher. For roller sand-making machine, it uses two motors to drive two pairs of roller shafts to squeeze and grind the material.
The roller crusher is suitable for crushing brittle block materials in cement, chemical industry, electric power, mine, metallurgy, building materials, refractories, coal mines, and other industries. It has a large feed size, adjustable discharge size, and can withstand crushing strength ≤160 MPa.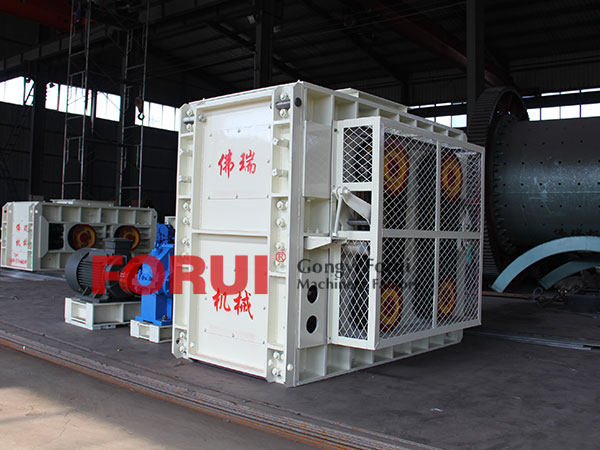 How Four Roll Crushers Work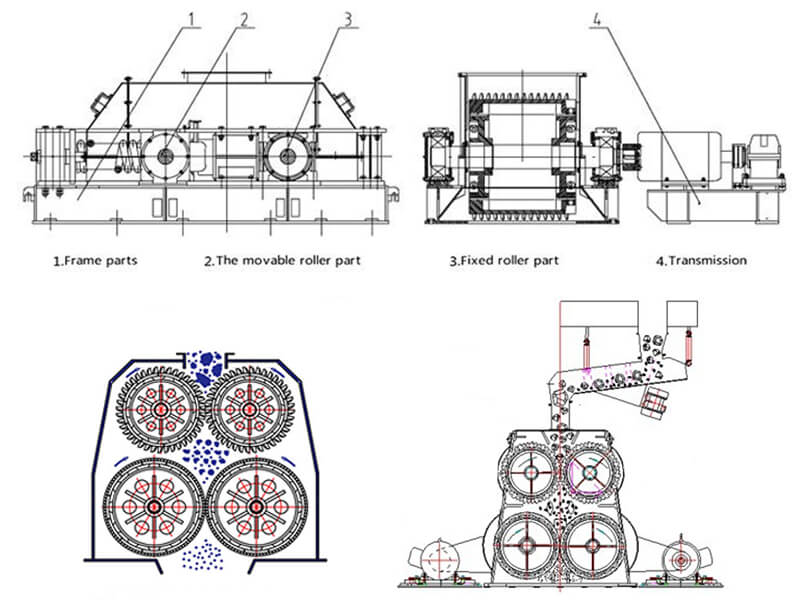 Four Roll crushers are designed for larger feed sizes and high ratios of reduction at high capacities. The top stage of the Four Roll crusher is essentially made up of a double roll crusher, which is designed with the appropriate diameter rolls and tooth configuration to readily grab the incoming feed material. This stage is designed to reduce larger feed sizes at a 4:1 ratio before feeding directly to the secondary stage.
The secondary crushing stage consists of another double roll crusher arrangement. The bottom or secondary stage is fed directly from the top stage where the feed material is channeled between the crushing rolls. A combination of compression and shear forces created between the rolls reduce the feed material to the desired product size while producing a cubicle product with minimum fines.
Our manufacturing equipment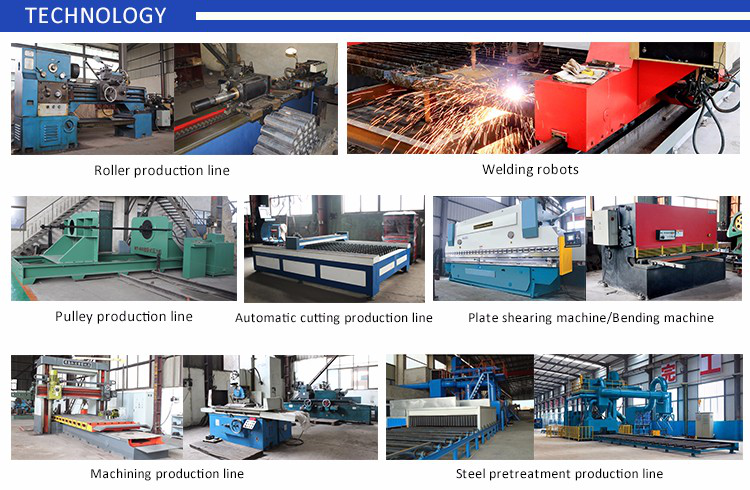 Our Projects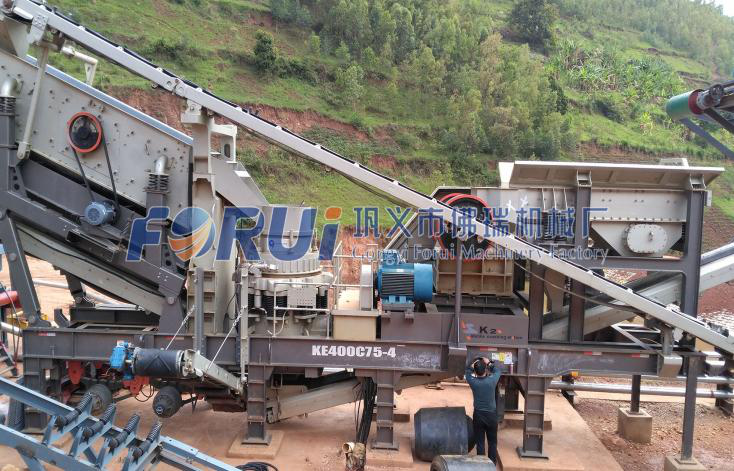 Gongyi Forui Machinery Factory is a high-quality enterprise specializing in the production of beneficiation equipment. Over the years, it has produced gravity beneficiation, magnetic separation, flotation, and other beneficiation equipment, and has accumulated a lot of practical experience. Forui Machinery is involved in lead-zinc ore, gold ore, fluorite, barite, pyrite, hematite, limonite, magnetite, manganese ore, antimony ore, tungsten ore, tin ore, celestite, etc. In the field of beneficiation of a variety of minerals, fruitful results have been achieved.
If you need equipment quotation and process flow, please feel free to Contact Us