The recovery of diamonds from diamond deposits can be divided into the following three stages: crushing stage, washing stage, recovery stage.
Crushing Stage
After collecting the diamond-containing ore, it is transported to the primary crusher. The primary crusher is responsible for crushing the diamond to a smaller size. Then they are sent to a secondary crusher, usually, a roller crusher, which can further reduce the size of the ore.
Washing Stage
At this stage, the ore is scrubbed by the washing machine to remove loose excess materials. Normally, materials smaller than 1.5 mm will be discarded because the cost of extracting diamonds from such a small ore is too high.
Recovery Stage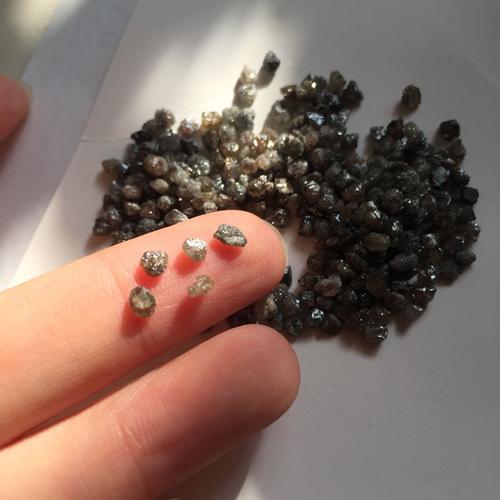 Here, a jig machine is usually used to extract diamonds from the ore. Due to the high density of diamond, the density of the gangue associated with diamond is small, we can use the density difference between them to purify the diamond. The jig machine is the equipment that uses this principle to beneficiate.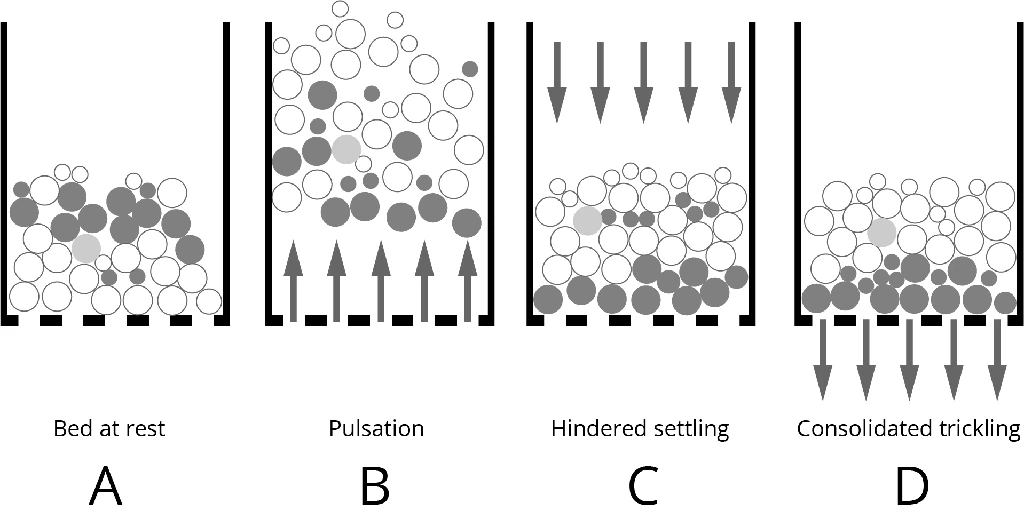 In the jig machine, the reciprocating movement of the diaphragm makes the water flow in the jig machine reciprocate in the vertical direction according to a sinusoidal curve. Due to the fast sedimentation speed of diamonds in water, the sedimentation speed of gangue in water is slow. While minerals move forward with the water flow, they also form stratification according to the speed of sedimentation. Finally, the diamond sinks below to form a concentrate and waste. The stone is discharged from the upper tailing end to achieve the purpose of diamond purification.
Gongyi Forui Machinery Factory is a professional manufacturer of beneficiation equipment. Our factory has designed diamond beneficiation technology and equipment configuration for multiple diamond beneficiation plants and has a complete test platform. It can conduct beneficiation tests and design processes for customers free of charge.
If you need equipment quotation and process flow, please feel free to Contact Us