1. Overview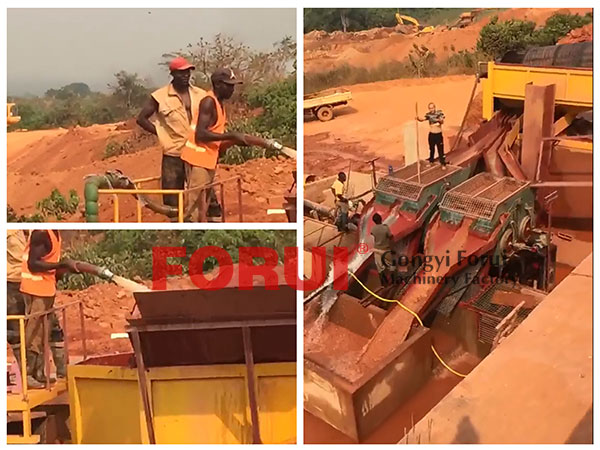 Since the discovery of the world's top diamond mines in Angola in August 2015, it has brought great temptation to business people. Dozens of companies in my country have gone to Angola to start mining and processing diamond mines. The demand for diamond beneficiation equipment in Angola has also greatly increased. The following is an overview of our client's diamond washing Plant in Angola:
Deposit type: alluvial diamond deposit
Location: Angola
Capacity: 50 TPH
Main equipments: washing machine, vibrating screen, jig machine, ointment concentrator, etc.
2. Introduction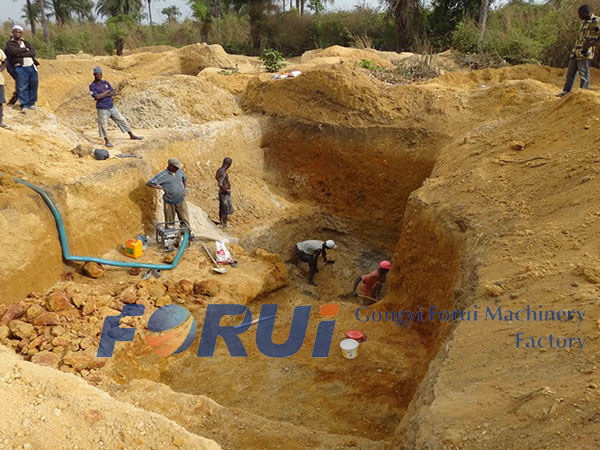 The term diamond beneficiation equipment is actually relatively unfamiliar to most people. Because most people don't know that diamonds are actually a mineral resource in nature, but because diamonds are scarce, they are precious. Real diamonds exist in kimberlite, the mother rock of kimberlite diamond, and the diamond after cutting and processing is diamond.
Kimberlite has poor oxidation resistance, so there are often diamond placers formed after kimberlite weathering. Whether it is a placer or a rock mine, in order to extract diamonds from it, beneficiation is required, which requires the use of diamond beneficiation equipment.
Most of the diamond mines in Angola are placer deposits with high mud content and coarse diamonds. Therefore, the design of the beneficiation process must also be designed in accordance with the nature of the Angolan diamond mine.
3. Processing Scheme of Diamond Washing Plant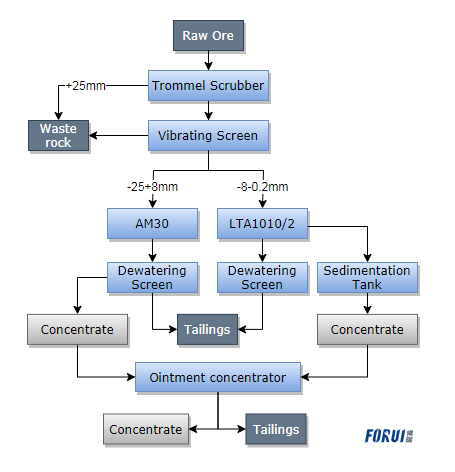 Since diamond ore is divided into placer and kimberlite ore, diamond beneficiation is also divided into two different methods:
1) To extract diamonds from placer mines
This beneficiation process is relatively simple, only need to wash, sieving, gravity concentration and concentration to separate diamonds.
2) To extract diamonds from rock mines.
It requires complex processes such as crushing, screening, gravity concentration, and concentration to separate the diamond. Today we will focus on the sorting method of diamond placers in Angola.
3.1 Preparation Operation of Diamond Washing Plant
First of all, if the mud content is large, the ore washing and desliming must be carried out first, and the mud in the diamond mine must be removed before entering the screening process.
The placer sieve is divided into two grades with different thicknesses. The coarse particles enter the jig concentrator for large particle, and the fine particles enter the trapezoidal jig concentrator.
3.2 Beneficiation Operation of Diamond Washing Plant
The jig machine conducts preliminary enrichment of the diamond placer and discards a large amount of tailings before entering the mineral processing process. The mineral processing process can be further purified by an ointment concentrator, or the diamonds can be directly picked out manually.
4. Result & Features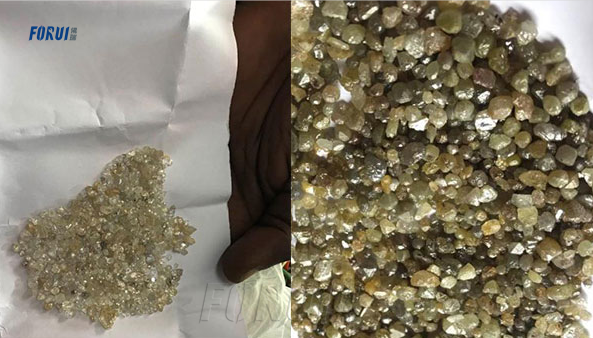 The Gravity Gold Concentration has a lot of features below:
The equipment occupies a small area and the processing capacity per unit area is large.
High recovery rate.
Simple structure, convenient maintenance and long service life.
No pollution to the environment, it is the future development trend of the placer gold beneficiation industry.
5. Summary
The diamond beneficiation equipments for diamond placer are actually a washing machine, a vibrating screen, a jig concentrator, and an ointment concentrator. These diamond beneficiation equipments investment is not large, but in order to obtain a good beneficiation effect, only equipment is far from enough. Although the configuration of diamond beneficiation equipment is simple, it is more complicated to operate. It requires experienced professional and technical personnel to cooperate with professional manufacturers to obtain the best beneficiation effect.
Thank you for reading. What are your thoughts on the beneficiation plan of placer gold mine? Welcome to leave a message.
You may also be interested in the following articles:
Gongyi Forui Machinery Factory, founded in 1986. We are one of the leading suppliers of beneficiation equipments in Asia. Don't hesitate to Contact Us, if you have any question of beneficiation. And welcome to visit our company. Gongyi Forui Machinery Factory dedicated to serve you!