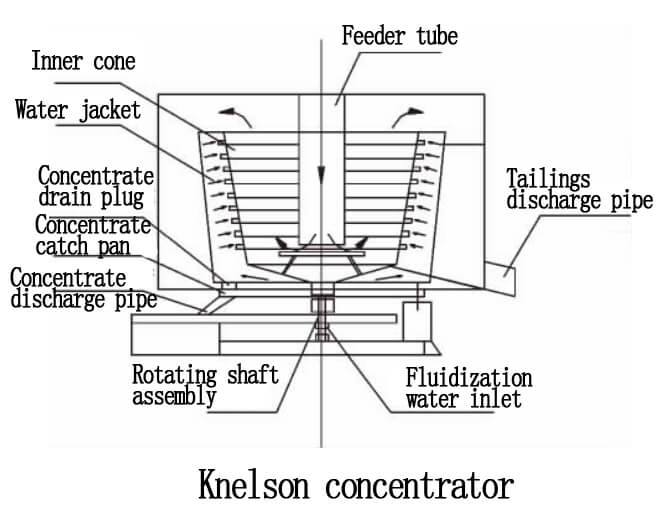 The Knelson centrifugal concentrator, which consists of two vertical concentric cylinders, was first used in Canadian industry in 1980.
The outer cylinder is a stainless steel cylinder, which is mainly used to form a sealed water jacket with the inner cylinder and drive the inner cylinder to rotate. The inner drum is a plastic cone separator with a semicircle of 15 degrees. The inner side of the drum is composed of several rounds of tapered strips. Between every two rounds, there is a circle of tangential water inlet holes arranged at certain intervals.
Gongyi Forui machinery factory, founded in 1986. We are one of the leading suppliers of beneficiation equipments in Asia. Don't hesitate to Contact Us, if you have any question of beneficiation. And welcome to visit our company. Gongyi Forui Machinery Factory dedicated to serve you!