Overview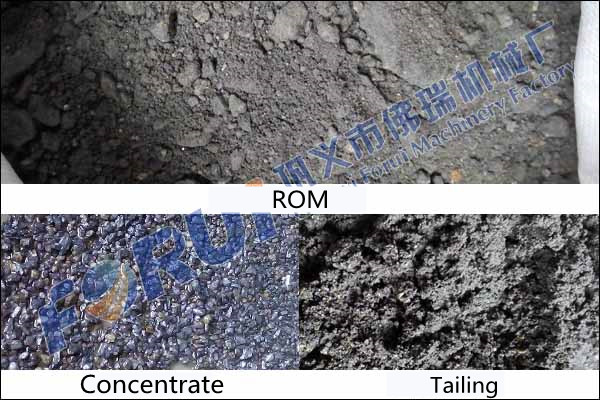 Antimony ore is mainly divided into antimony sulfide ore, antimony oxide ore, and antimony ore mixed with sulfide and oxide. The extraction method of antimony ore should be selected according to the basic conditions such as ore type, mineral composition, mineral structure, and particle size of the ore, etc., as well as the content of valuable minerals, suitable for the metallurgical technical requirements of antimony ore, and Factors such as the economic benefits that can ultimately be produced. The beneficiation methods of antimony ore include hand selection, gravity beneficiation, heavy medium beneficiation, flotation, etc.
Antimony Ore Gravity Beneficiation Process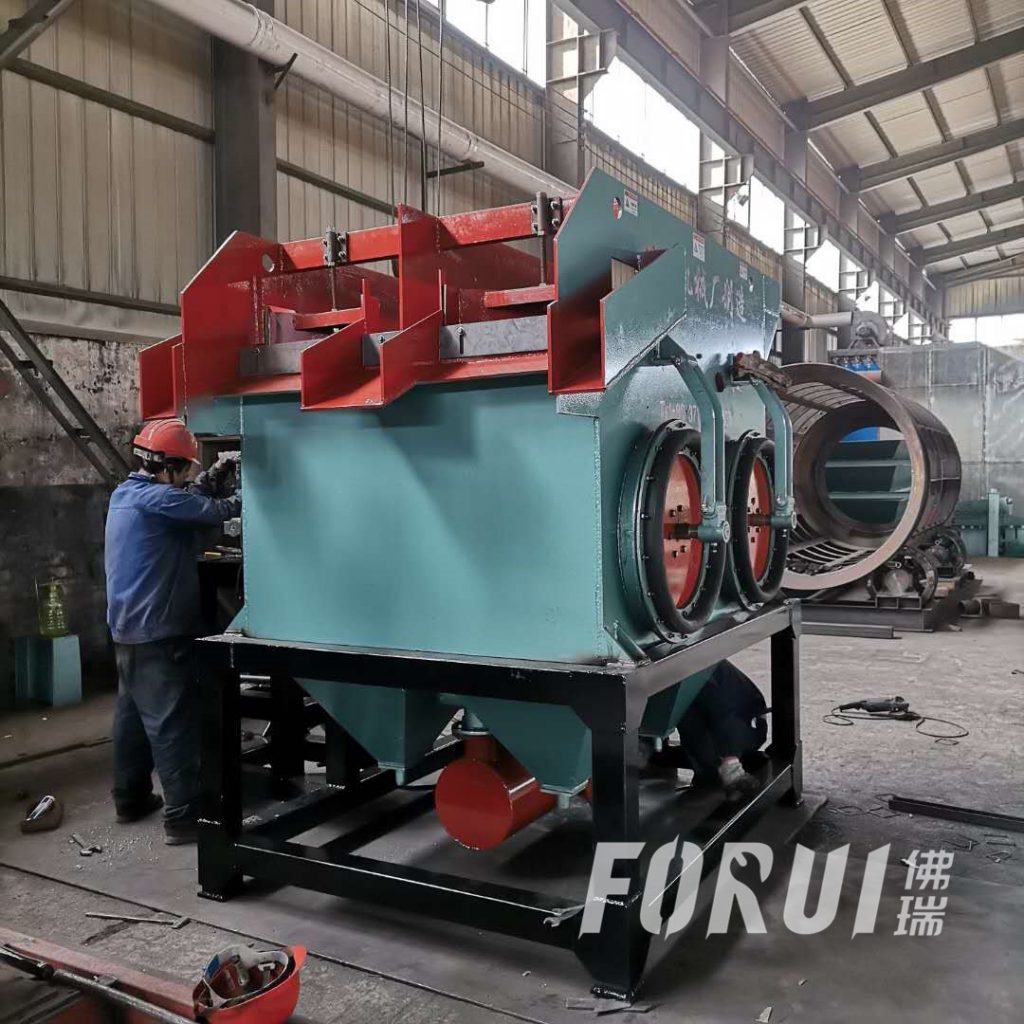 The gravity beneficiation process of antimony ore is suitable for most antimony ore concentrators, because antimony minerals are minerals with high density and coarse particle size, and it is easy to separate antimony minerals from gangue by using gravity beneficiation methods. Whether for a single antimony sulfide ore or for antimony ore mixed with sulfides and oxides, the gravity beneficiation method can obtain a good beneficiation effect.
The production cost of gravity beneficiation is very low, it can discard a large amount of gangue in a relatively coarse particle size range, and sort a large number of qualified concentrates. Therefore, gravity beneficiation is a beneficiation method often used in antimony ore concentrators today. Sometimes, even if it cannot directly obtain extremely high-grade antimony concentrate, it can be used as a pre-selection operation for antimony ore flotation operations. Especially at this stage, there are many difficulties in using flotation to process antimony oxide ore, so gravity beneficiation has become the main method of beneficiation of antimony oxide ore.
Antimony Ore Gravity Beneficiation Process Details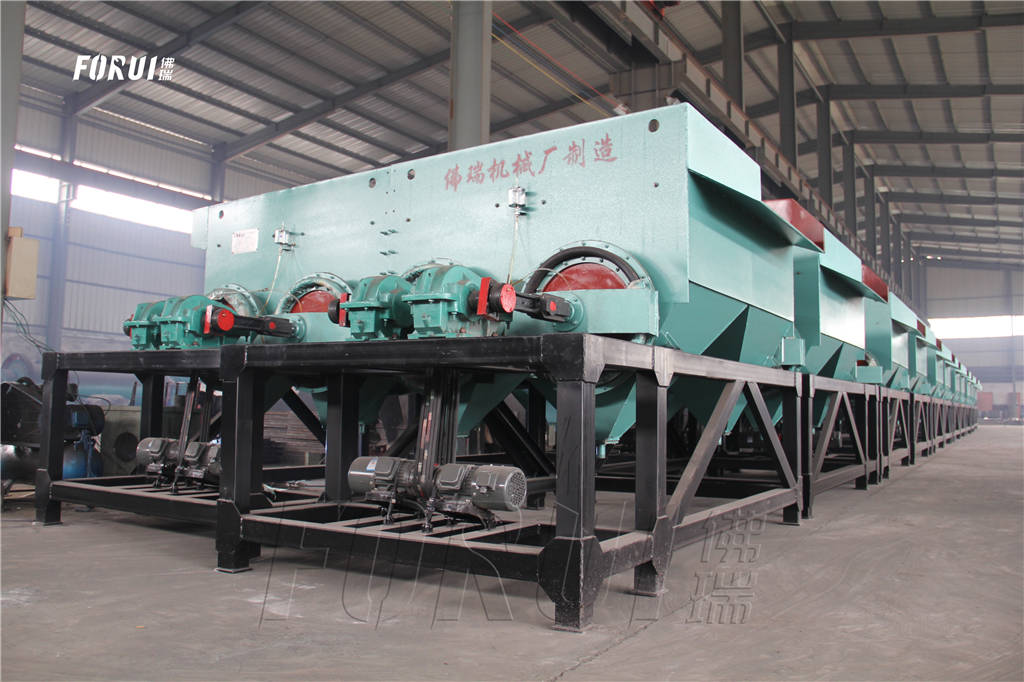 After the raw ore enters the crusher for coarse crushing, it reaches the particle size range of the rod mill and then is fed into the silo in front of the rod mill through the conveyor. A vibrating feeder is set under the silo, and the crushed materials are evenly fed into the rod mill for fine crushing, and the finely crushed antimony minerals flow into the jigger through the chute for gravity beneficiation. The concentrate and tailings purified by the jig machine are respectively dehydrated and transported to the destination site. This is the entire process of gravity beneficiation of antimony ore.
It needs to be emphasized here that the application of rod mills is mainly to avoid excessive crushing of antimony mineral crystals, resulting in the loss of antimony minerals in the gravity beneficiation process. The rod mill is a kind of grinding equipment that can effectively reduce the excessive crushing of minerals, and the grinding efficiency is much higher than that of the ball mill. It is widely used in the beneficiation of rare metals such as tin ore, antimony ore, and tungsten ore. This kind of antimony ore gravity beneficiation process and equipment is suitable for the beneficiation and purification of various antimony minerals, antimony ore, antimony, and yellow antimony, and is the most practical antimony ore beneficiation process.
The following is the production site of antimony ore beneficiation equipment provided by Forui Machinery to customers in Guangxi and Yunnan: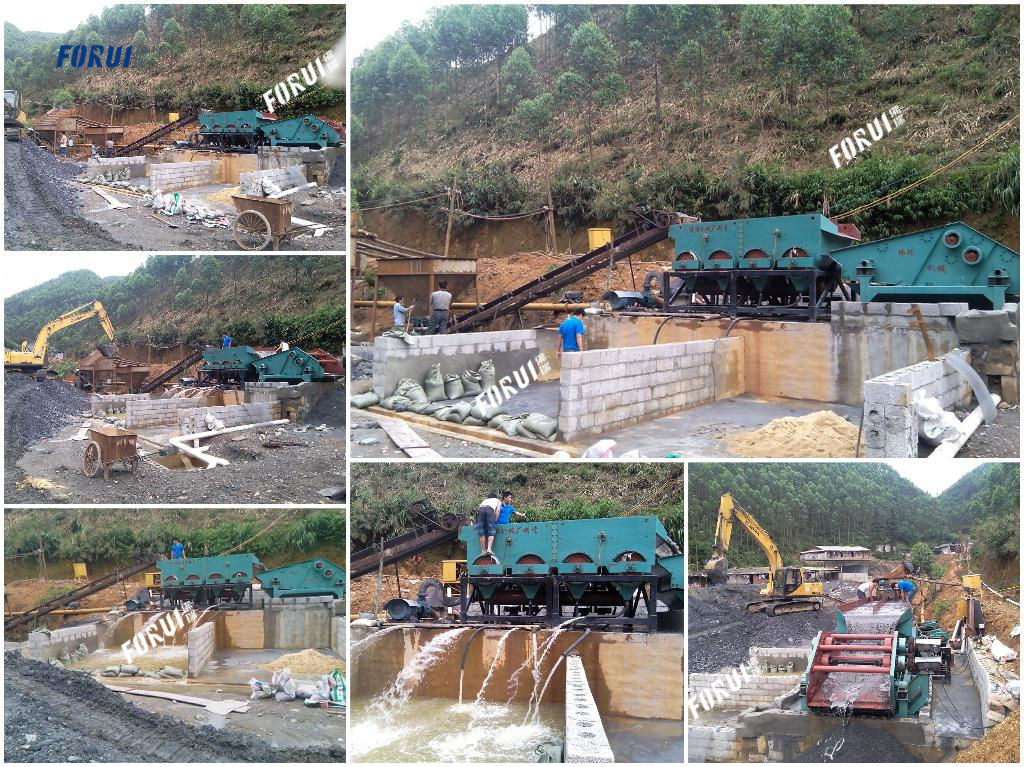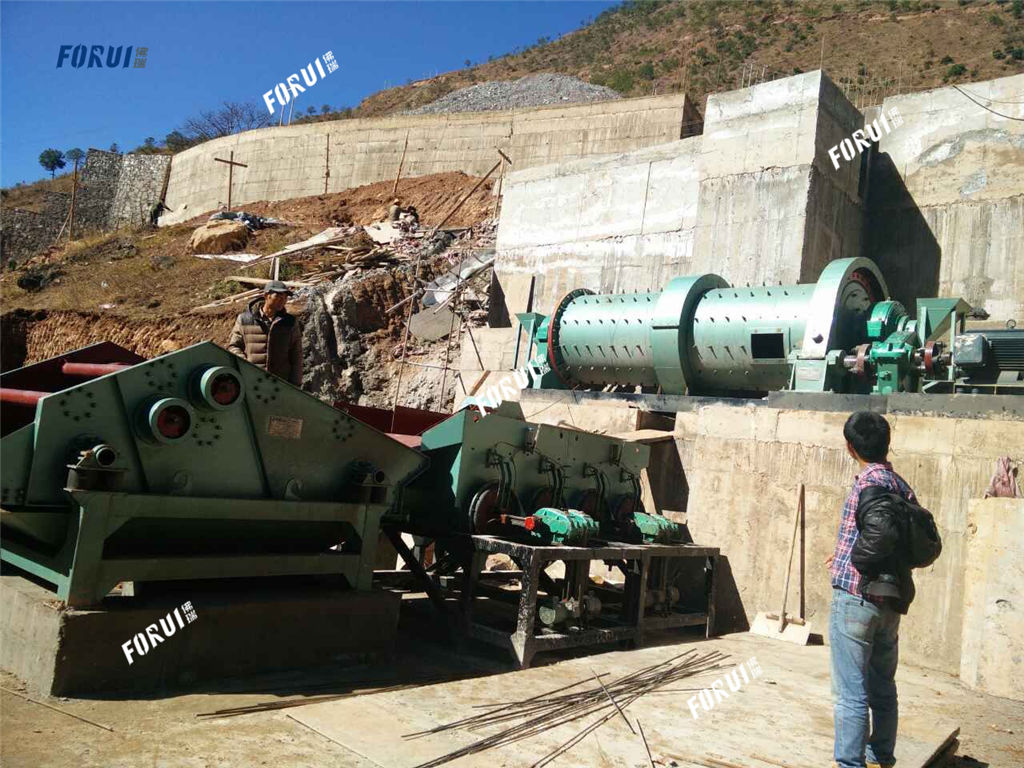 Gongyi Forui Machinery Factory is a high-quality enterprise specializing in the production of beneficiation equipment. Over the years, it has produced gravity beneficiation, magnetic separation, flotation, and other beneficiation equipment, and has accumulated a lot of practical experience. Forui Machinery is involved in a lead-zinc ore, gold ore, fluorite, barite, pyrite, hematite, limonite, magnetite, manganese ore, antimony ore, tungsten ore, tin ore, celestite, etc. In the field of beneficiation of a variety of minerals, fruitful results have been achieved.
If you need equipment quotation and process flow, please feel free to Contact Us