Introduction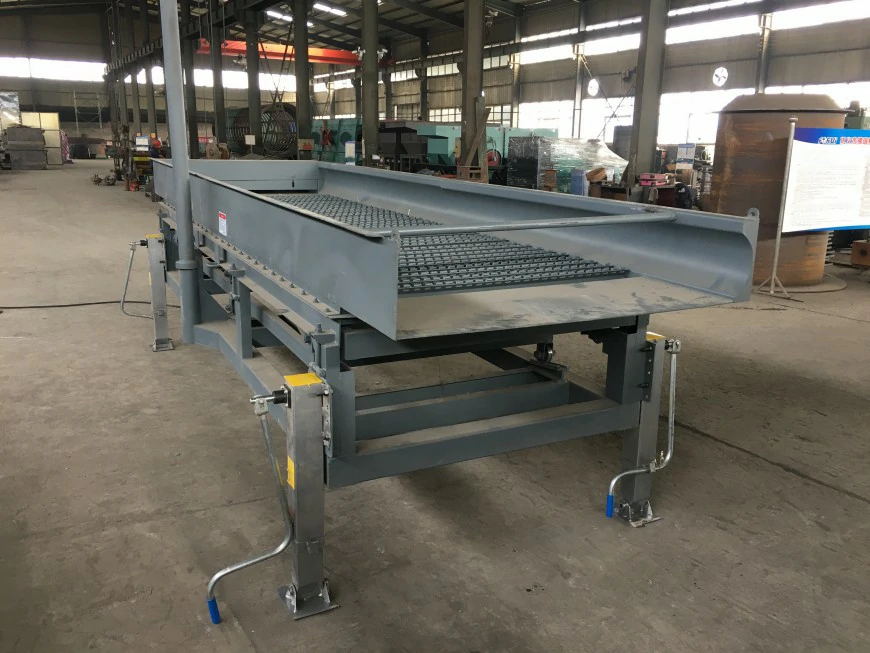 The placer gold vibrating sluice box and the sluice box are almost the same, belonging to the same kind of placer gold ore gravity dressing equipment. The only difference is that the floor of the vibrating sluice box is periodically vibrating to prevent hardening, silting, etc., thus increasing the recovery rate of gold.
A sluice box is a man-made channel that uses riffles to capture alluvial gold via gravity separation. The riffles act as tiny restrictions to the water's flow, creating low-pressure pockets that allow heavy gold to drop out of suspension while tailings(waste) flow out of the sluice box.
Working Principle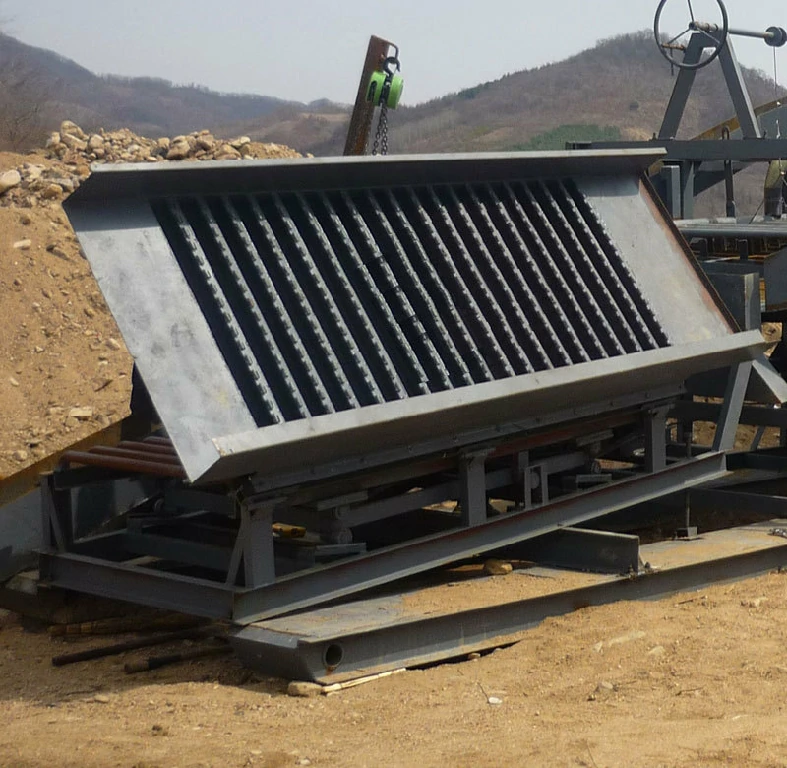 The basic principle of sluice box placer gold ore dressing is to use the large specific gravity difference between gold and sand. When the slurry flows through the sluice box, the gold of high density is deposited at the bottom of the sluice box, while the sand waste of low density is floating on the top and discharged from the sluice box with the current.
The stationary sluice box was used to extract gold with a sluice box matting. As a result of fixed sluice box will appear the phenomenon of hardening, silt groove. As a result, the recovery rate of gold from sluice box matting is very low. In this case, the vibrating sluice box came into being.
It can overcome the phenomenon of hardening and silting in fixed sluice box. The bottom plate of the Vibrating sluice is made of rubber board, and the motor drives the sluice box bottom plate to do mechanical movement, so that the bottom plate is slowly agitated. The periodic agitation of the floor causes the pulp to be stratified and effectively overcomes sediment hardening, resulting in a gold recovery rate of about 90%.
Client Case
Result and Features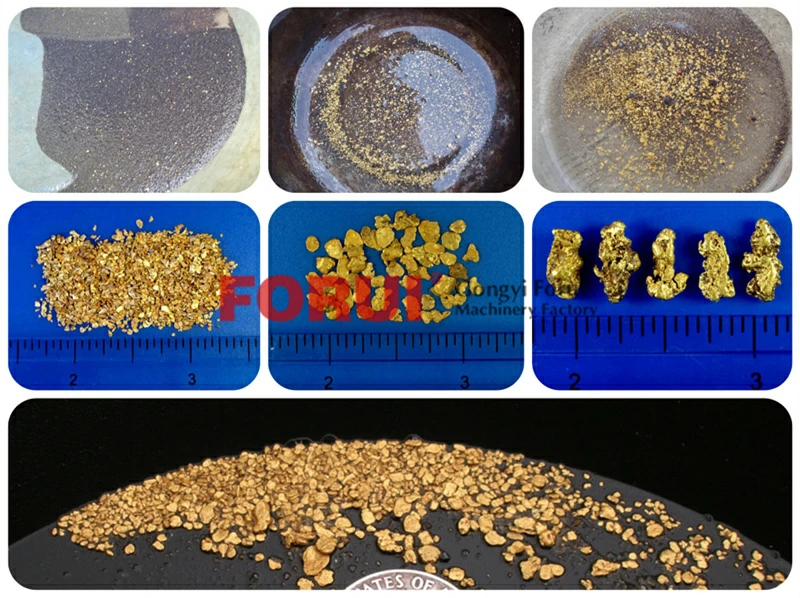 The vibrating sluice box has the advantages of simple structure, reliable operation, high recovery rate, high efficiency and environmental protection. Therefore it is the first choice in the placer gold processing equipments.
Online Consultant
Gongyi Forui machinery factory, founded in 1986. We are one of the leading suppliers of beneficiation equipments in Asia. Don't hesitate to Contact Us, if you have any question of beneficiation.