Overview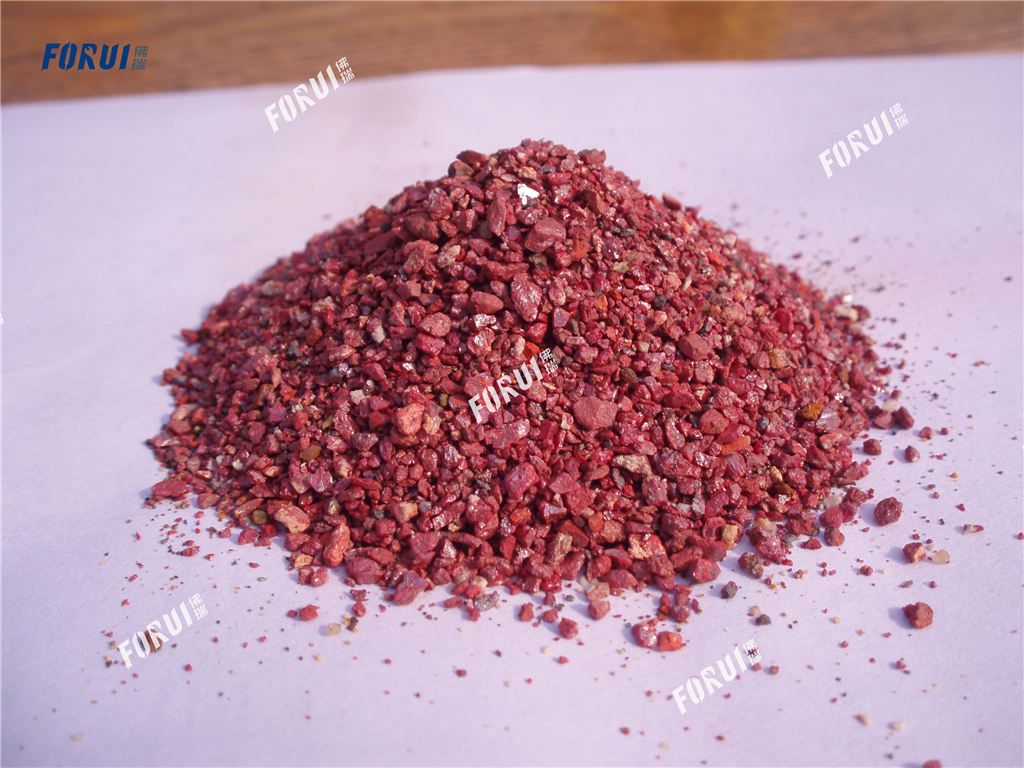 Mercury exists as a natural element or Hg2+ ionic compound in nature, and it has a strong sulfur affinity and copper affinity. There are about 20 kinds of mercury minerals and mercury-containing minerals that have been discovered, most of which are mercury sulfides. Cinnabar and black cinnabar can be used as industrial mineral raw materials and have mining value. The rich ore of cinnabar can be smelted directly, but most of the mercury deposits have low mercury content. Such ore can be smelted only after being enriched by a beneficiation method.
Forui Machinery Mercury Ore Beneficiation Test
The structure of mercury ore is complex, with disseminated, speckled, and massive shapes. For massive mercury ore, single gravity beneficiation can achieve a higher beneficiation index. For the disseminated mercury ore, the flotation method can obtain a higher beneficiation index. For speckled low-grade mercury ore, a combined gravity beneficiation-flotation process can be used for beneficiation.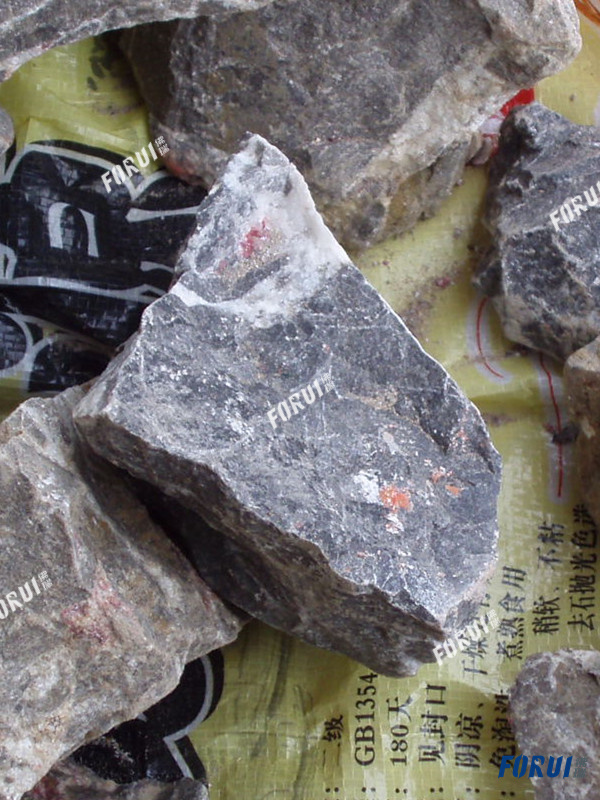 The above picture shows three different types of mercury ore. Among them, the beneficiation of massive mercury ore and speckled mercury ore is very simple, and good beneficiation indicators can be obtained through manual and gravity beneficiation. Because in the disseminated mercury ore, the mercury minerals and the gangue are tightly combined, it is necessary to grind them to separate the mercury minerals from the gangue in order to extract the mercury minerals.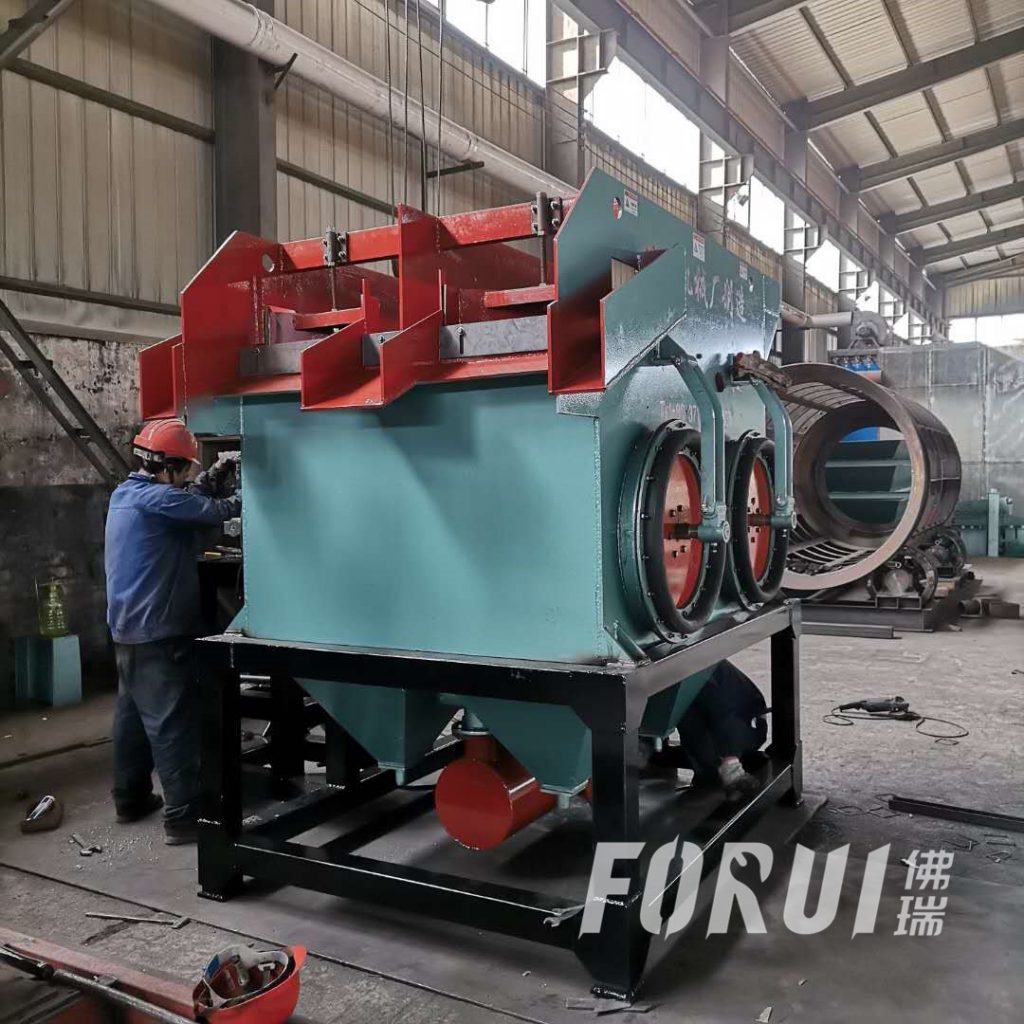 The ground mercury mineral has a very fine particle size, so it can only be purified by the flotation method with high equipment investment and high operating cost. Even so, due to the high value of amalgam ore, flotation of low-grade amalgam still has a higher economic return.
Sometimes in order to reduce the production cost and improve the beneficiation index, a combined gravity beneficiation-flotation process is used for speckled mercury ore. The gravity beneficiation process discards a large amount of gangue in advance under the premise of ensuring the recovery rate, reduces the cost of subsequent grinding and flotation and equipment investment, and improves the work efficiency of the subsequent process. The flotation method is used to purify the coarse concentrate of gravity beneficiation to obtain the final product.
Beneficiation Method for Low-grade Mercury Ore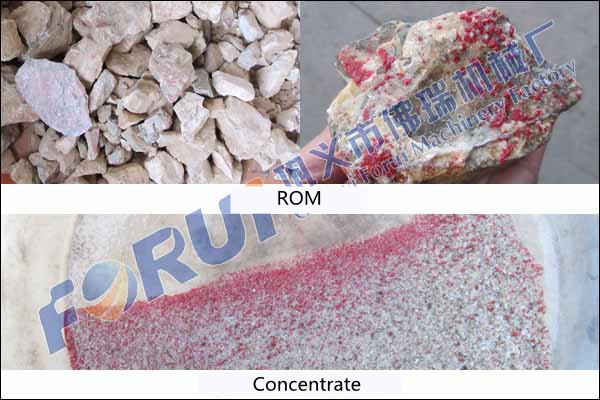 Forui Machinery used to purify mercury ore in Guizhou, China. From the raw ore, we can find that it is medium-to-fine-grained intercalation. In the ore, you can see obvious red mercury sulfide mineral crystals. For fine-grained low-grade mercury ore, the flotation method is not ideal. First of all, because of the huge investment in flotation equipment and the relatively high operating costs, there is not much profit in processing low-grade ore. Secondly, due to the uneven distribution of mercury minerals in the ore, the efficiency of directly using the flotation method is low.
So, how to deal with such low-grade, coarse-grained ores with uneven distribution of mercury minerals?
For this kind of ore beneficiation with low grade and coarser grain size, gravity beneficiation is undoubtedly the most ideal pre-selection method. Because of the small investment in gravity separation equipment and low operating costs, it can discard most of the waste rock in the ore and raise the ore grade to a higher level.
For higher-grade ores, the final concentrate can even be obtained directly by gravity beneficiation. Even for low-grade ores, the method of gravity beneficiation can also play a role in enrichment, thereby reducing the cost of later flotation.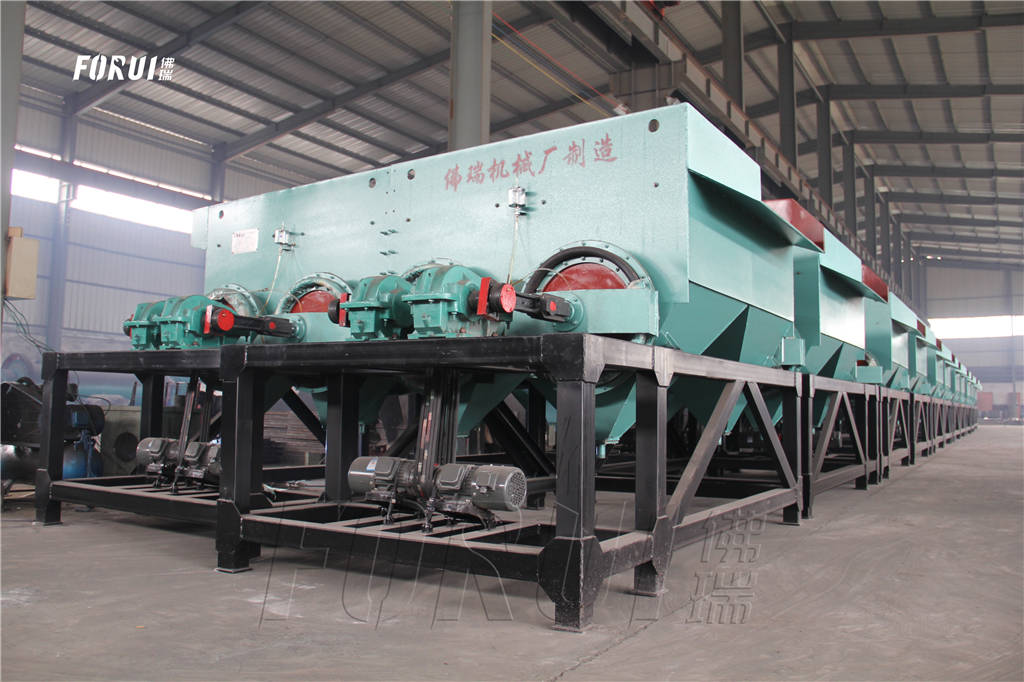 Gongyi Forui Machinery Factory is a high-quality enterprise specializing in the production of beneficiation equipment. Over the years, it has produced gravity beneficiation, magnetic separation, flotation, and other beneficiation equipment, and has accumulated a lot of practical experience. Forui Machinery is involved in a lead-zinc ore, gold ore, fluorite, barite, pyrite, hematite, limonite, magnetite, manganese ore, antimony ore, tungsten ore, tin ore, celestite, etc. In the field of beneficiation of a variety of minerals, fruitful results have been achieved.
If you need equipment quotation and process flow, please feel free to Contact Us