OVERVIEW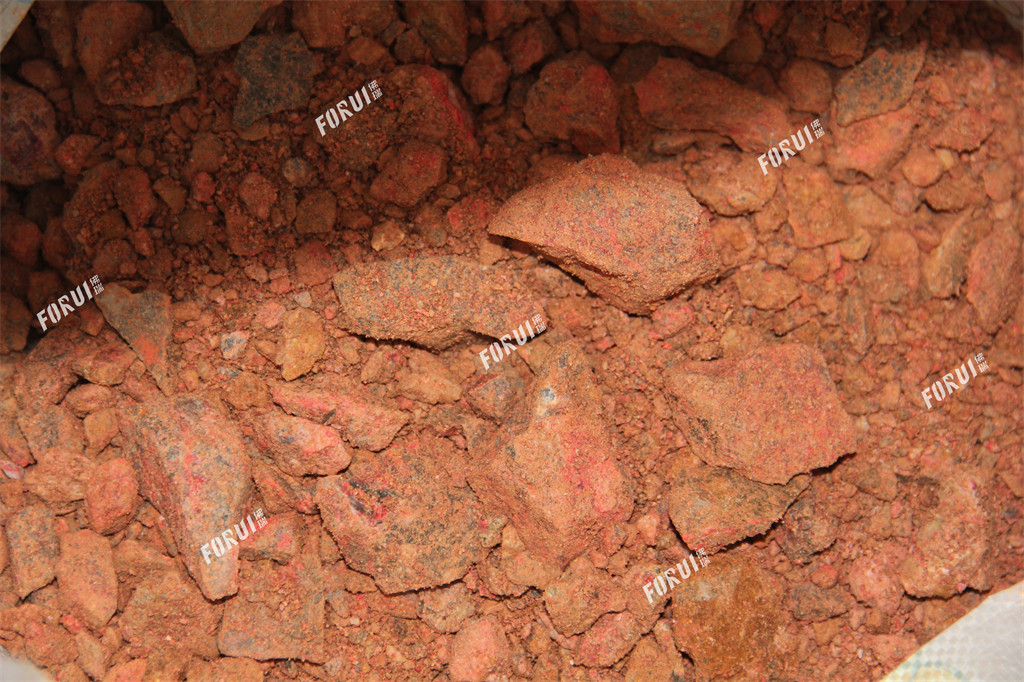 Cinnabar is red, with high density, brittleness, and good natural floatability. Several methods such as pre-selection, gravity beneficiation, and flotation can be used for combined beneficiation.
PRE-SELECTION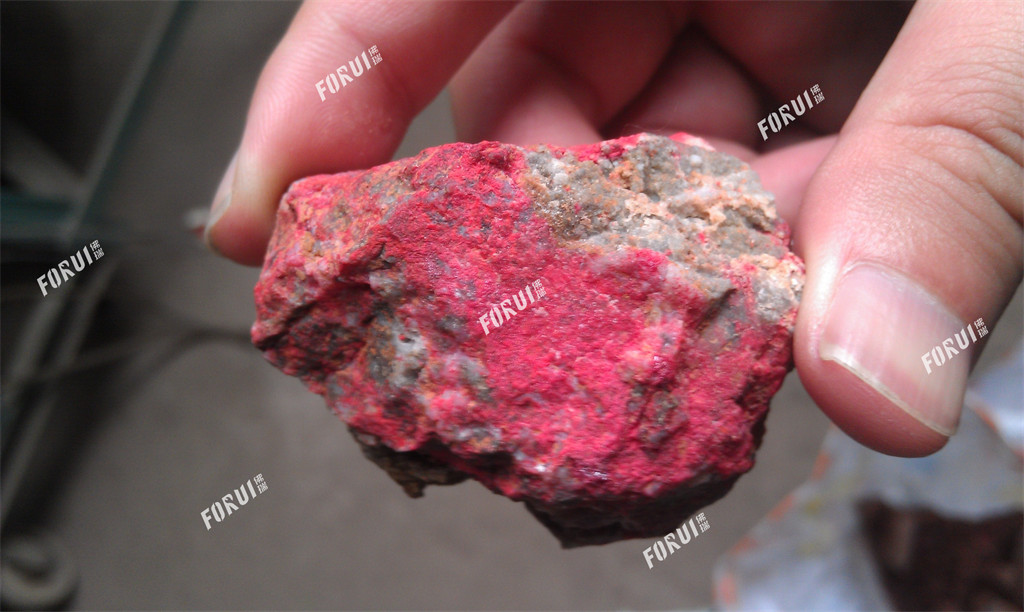 Manual picking is the traditional pre-selection method. Cinnabar is red or dark red, which is easy to distinguish from gangue minerals. At the same time, because the cinnabar is relatively brittle, the ore is easy to break from the dense cinnabar during the crushing process, and the cinnabar is often exposed on the crushing surface of the ore, which is conducive to manual picking.
Manual picking is usually carried out on a conveyor belt with a speed of 0.1 to 0.4 m/s. For manual picking of large ore, a special manual picking workbench is sometimes set up before coarse crushing.
Manual picking has two methods: picking out concentrate and picking out waste rock. The former is used when the ore grade is low, and the latter is used when the ore grade is high. It usually needs to go through coarse crushing and grading before manual picking.
Under normal circumstances, the amount of waste rock picked manually accounts for about 40% to 70% of the original ore. Before manual picking, it is often necessary to wash the sludge on the surface of the ore with water. Since cinnabar has good floatability, fine-grained cinnabar is easy to lose with water, so corresponding facilities (such as sedimentation tank) are needed to settle and recover fine-grained cinnabar.
GRAVITY BENEFICIATION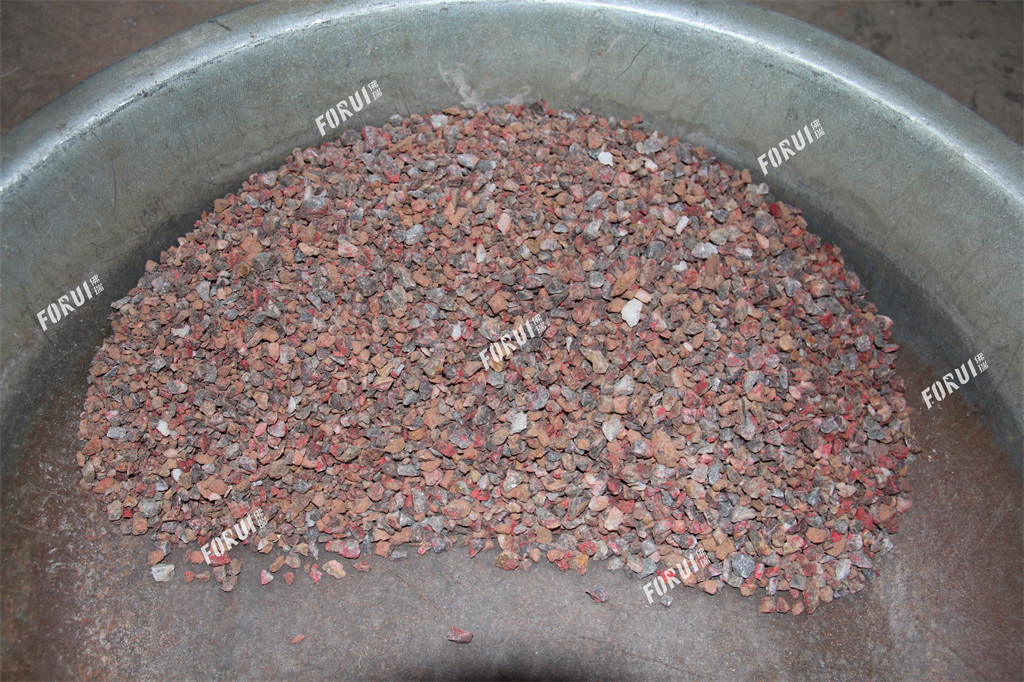 The density of cinnabar is large, which can facilitate the recovery by the gravity beneficiation method. Gravity beneficiation is used to recover part of the coarse-grained cinnabar from which the monomer has been dissociated, or to select part of the cinnabar product. The most commonly used gravity beneficiation equipment for mercury ore are shaking tables and jig concentrators.
The shaker can obtain high-quality concentrate for the production of cinnabar products. The jigging machine is mostly used before grinding or in the grinding and classification circuit to recover the dissociated cinnabar in time to avoid excessive crushing. At the same time, part of the coarser cinnabar product can be recovered from the jigging concentrate. In recent years, some concentrators are replacing shaking tables with jig concentrators.
Gongyi Forui Machinery Factory is a high-quality enterprise specializing in the production of beneficiation equipment. Over the years, it has produced gravity beneficiation, magnetic separation, flotation, and other beneficiation equipment, and has accumulated a lot of practical experience. Forui Machinery is involved in lead-zinc ore, gold ore, fluorite, barite, pyrite, hematite, limonite, magnetite, manganese ore, antimony ore, tungsten ore, tin ore, celestite, etc. In the field of beneficiation of a variety of minerals, fruitful results have been achieved.
If you need equipment quotation and process flow, please feel free to Contact Us