Overview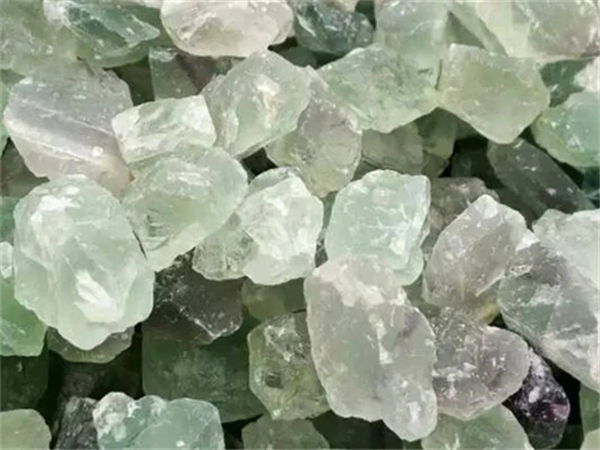 At present, the available beneficiation methods for non-metallic minerals include washing, gravity separation, flotation, magnetic separation, electric separation, chemical beneficiation, calcination, etc. However, the most economical and effective beneficiation method commonly used is gravity beneficiation. Such as barite, fluorite, garnet, diamond, and other ores beneficiation.
For non-metallic minerals, its purity in many cases refers to its mineral composition rather than its chemical composition. There are many non-metallic minerals whose chemical composition is basically similar, but the mineral composition and structure are far apart, so their functions or application properties are also different. This is the biggest difference between non-metallic minerals and metallic minerals. During the beneficiation process of non-metallic minerals, the crystal structure of useful minerals should be maintained as much as possible to not affect its industrial use and use-value.
Features of Non-metallic Mineral Beneficiation
Compared with metallic minerals, the beneficiation of non-metallic minerals mainly has the following characteristics
The purpose of beneficiation of non-metallic minerals is generally to obtain products with specific physical and chemical characteristics, rather than some useful elements in minerals.
There can be strict requirements and regulations on the physical properties of processed products, such as particle size, refractoriness, loss of ignition, air permeability, and whiteness, otherwise, it will affect the next higher level of application.
For processed products, the content of useful ingredients must meet the requirements and the type and content of impurities.
In the process of non-metallic mineral processing, the crystal structure of useful minerals should be kept as complete as possible to not affect their industrial use and use value.
The calculation of the beneficiation index of non-metallic minerals is generally based on the content of useful minerals. The grade of the ore and the recovery rate of useful minerals are expressed in the form of oxides, rather than the content of a certain element in the mineral.
The beneficiation and purification of non-metallic ore enriches useful minerals and removes harmful impurities and grinds and classifies products of different specifications.
Since the same non-metallic mineral can be used in different industrial fields, and different industrial sectors have different requirements for product quality, it often brings the particularity, diversity, and flexibility of the non-metallic mineral beneficiation process.
Gongyi Forui Machinery Factory is a high-quality enterprise specializing in the production of beneficiation equipment. Over the years, it has produced gravity beneficiation, magnetic separation, flotation, and other beneficiation equipment, and has accumulated a lot of practical experience. Forui Machinery is involved in lead-zinc ore, gold ore, fluorite, barite, pyrite, hematite, limonite, magnetite, manganese ore, antimony ore, tungsten ore, tin ore, celestite, etc. In the field of beneficiation of a variety of minerals, fruitful results have been achieved.
If you need equipment quotation and process flow, please feel free to Contact Us